10 Small-Cap ETFs to Buy for Big Upside
Despite a slow start to 2022, small-cap funds are long-term outperformers – and should be on every investors' radar.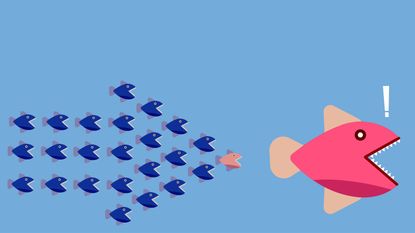 (Image credit: Getty Images)
Over the last 29 years, U.S. exchange-traded fund (ETF) assets have grown to over $7.2 trillion across more than 7,600 funds. They've become the product of choice for individual and institutional investors alike.
However, of those several trillion dollars, only a small fraction – roughly 4% – gets put into small-cap ETFs, according to the Investment Company Institute (ICI), an association representing regulated funds globally, signaling there's plenty of room for growth.
Small-cap stocks, like the broader global market, started poorly in 2022, with the Russell 2000 Index down 13.5% for the year-to-date. In addition to geopolitical concerns, investors are also worried that the Federal Reserve's rate-hiking cycle will slow the U.S. economy and put a dent in their future earnings.
But this short-term setback takes away from small caps longer-term outperformance. Over the past 10 years, smaller capitalization stocks were the second-best performing asset, up 14.4% annually, trailing only large caps. This is a good sign for small-cap funds.
That said, here are 10 small-cap ETFs that should be on your radar. If you want to build a well-constructed portfolio, it would be wise to consider a fund that invests in U.S. small-cap stocks, as well as one that holds foreign small caps.
Data is as of March 14. Dividend yields represent the trailing 12-month yield, which is a standard measure for equity funds.
Contributing Writer, Kiplinger.com
Will has written professionally for investment and finance publications in both the U.S. and Canada since 2004. A native of Toronto, Canada, his sole objective is to help people become better and more informed investors. Fascinated by how companies make money, he's a keen student of business history. Married and now living in Halifax, Nova Scotia, he's also got an interest in equity and debt crowdfunding.