7 Monthly Dividend Stocks for Income You Can Count On
Cash management can be one of the biggest challenges in retirement.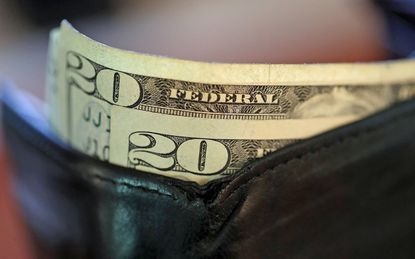 (Image credit: Getty Images)
Cash management can be one of the biggest challenges in retirement. Your bills – everything from your mobile phone service to your rent or house payment – come on a monthly cycle. When you work, and get paid every month or two weeks, that isn't a problem. But once you retire, it can get a lot more complicated.
Sure, your Social Security payment comes monthly. But your dividend stocks generally only pay out quarterly, and bond coupon payments are typically only twice per year. This can cause your cash flows to be lumpy, which can make planning difficult. And frankly, when you're retired, you do not want to plan cash flow with your free time. That's what your working years were for.
This is where monthly dividend stocks come in handy.
A monthly dividend calendar better aligns with your living expenses. But the benefits actually go beyond financial planning. If you're still working and reinvesting your dividends for growth, a monthly dividend will compound faster over time. It won't make much of a difference in a single year or two, but over an investing lifetime, it adds up. Playing with the numbers, $100,000 invested in a stock delivering a 7% yield compounded quarterly will grow to $801,918.34 over 30 years. That same $100,000 would grow to $811,649.75, if the compounding were switched to monthly.
Today we're going to look at seven monthly dividend stocks to reliably pay your bills in retirement. Not all pay jaw-dropping high yields – in fact, I tend to avoid exceptionally high-yielding dividend stocks, as those yields generally come with much greater risk. That high dividend won't do you a lot of good if it gets cut tomorrow. Instead, we're going to focus on stocks with attractive but sustainable yields.
Data is as of Oct. 18, 2017. Click on ticker-symbol links in each slide for current share prices and more.
Contributing Writer, Kiplinger.com
Charles Lewis Sizemore, CFA is the Chief Investment Officer of Sizemore Capital Management LLC, a registered investment advisor based in Dallas, Texas, where he specializes in dividend-focused portfolios and in building alternative allocations with minimal correlation to the stock market.