Exciting Trends in Tech
Kiplinger Letter technology editor John Miley joins hosts Sandy Block and Ryan Ermey to talk tech -- from smartwatches to self-driving cars. Also, Ryan reveals the best buys to look for on every shopping holiday of the year, and Sandy explains the benefits of health savings accounts.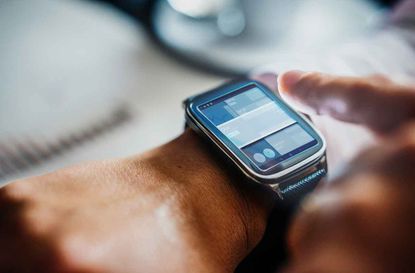 (Image credit: Guido Mieth)
Ryan: Are you up on cutting edge trends in technology? Yeah, us neither. The Kiplinger Letter tech guru John Miley, is plugged in, however, and he shares the latest and greatest in all the tech you use in our main segment. On today's show, I fill Sandy in on federal holiday sales deals, and Sandy explains to me how health savings accounts work. That's all ahead on this episode of Your Money's Worth. Stick around. Welcome to Your Money's Worth. I'm Kiplinger staff writer Ryan Ermey, joined as always by senior editor Sandy Block. How you are, Sandy?
Sandy: I'm good, Ryan.
Ryan: This episode is slated to come out on President's Day, which it gave me an idea. I was for years the writer of the financial calendar that goes in the beginning of every issue of Kiplinger's magazine, which by the way the most thankless story in the magazine. It's a ton of reporting and a thumb nails worth of space. It gave me the idea that we have all of these federal holidays that all come with their own flavor of sales, so I thought we could...
Sandy: Deal of the month.
Ryan: Exactly. So, the first one ... I mean, we're going to skip Christmas and Black Friday, New Years...
Sandy: You got that.
Ryan: We did Black Friday and Cyber Monday stuff already. I'm sure we're going to circle back when that comes up again. The first one of the year is Martin Luther King, Jr.'s birthday in January. This one's already kind of a wonky one, because people ... It's generally considered a day of service.
Sandy: And it's so close to Christmas that people really aren't in the mood to go out and buy stuff too.
Ryan: But some stores will, they won't advertise it as an MLK Day sale...
Sandy: Because that's kind of tacky.
Ryan: Exactly. But a lot of stores will, Home Goods stores and such will wrap it into their typical January, February sales on towels and bedding. If you have that three day weekend, you need some new towels and bedding, that's the time to go out and get it. President's Day in February, do you know what's on sale on President's Day?
Sandy: No, I'm waiting for you to tell me, because I have Monday off.
Ryan: Oh, well, there you have it.
Sandy: Ready to shop, Ryan.
Ryan: Well, do you need any new appliances?
Sandy: Maybe toaster oven.
Ryan: Yeah, I don't know about that, but major appliances you...
Sandy: Oh, major appliances.
Ryan: Your dishwasher, refrigerator, all the stuff like that, that's what typically is the big sale on...
Sandy: President's Day, okay.
Ryan: Up to 50% off major appliances, major brands. Be on the lookout...
Sandy: Go out and get a new stove.
Ryan: Memorial Day, very famous one, mattresses.
Sandy: Mattresses. Oh, okay.
Ryan: Fifty percent off once again at a lot of places on your mattresses. Now, Independence Day, July was always the most brutal month to put...
Sandy: For the calendar.
Ryan: The calendar together. There's nothing really special on July 4th, so July you end up with a bunch of food item roundups. It's like...
Sandy: Hot dogs and buns.
Ryan: It's ... National Hot Dog Day is in July, National Ice Cream Day is in July. I have millions of these folks, random...
Sandy: Every day is a special day.
Ryan: Holidays. Yeah, every day is something. What I will say for July is it's the beginning of back to school season.
Sandy: BTS.
Ryan: July and August tends to be actually even more so than Black Friday, really we're cheating a little bit, it's more like August, but back to school sales are really the best time to get deals on laptops, computers, electronics, things like that.
Sandy: And there are also a lot of state sales tax holidays in August, particularly aimed at back to school shopping.
Ryan: A double sale there. Labor Day, after Labor Day is when you want to go out and get your grills and patio furniture.
Sandy: Right, because they think Summer's over, even though it's not.
Ryan: Yeah, well...
Sandy: And some of us grill all year round.
Ryan: Absolutely. I'll get out there in the snow and grill. Columbus Day, also not a big one. Oh, I should say that Labor Day you can get up to 80% off some of that stuff. Columbus Day is another one with the patio furniture and camping gear is another one that's popular around Columbus Day, although plenty of people go camping...
Sandy: Winter camping...
Ryan: Outdoors and stuff. Yeah, that's usually a good time to cash in on that. Then, Veteran's Day is yet another one that's like MLK. It's one that not a big door buster sales. Of course, there are deals for military members and their families...
Sandy: Right and some of those can be quite generous.
Ryan: It's also one of the days that all of the national parks are free admission, which is one that I use in the calendar all the time. To round up those quickly we have Martin Luther King Day, the first day of National Park Week in April, the Park Service Birthday in August, Public Lands Day in September.
Sandy: Oh, I didn't know about that one.
Ryan: National Public Lands Day. And Veteran's Day, which was always helpful for calendar fodder, because it rotates like that and it's actually one that a lot of these national parks cost quite a bit to...
Sandy: They do cost quite a bit and I think ... I like going hiking in the Winter. You don't have the bugs, you get a really neat vista. Veteran's Day's a great day to go on a hike, so why not take advantage of that deal?
Ryan: The last thing I wanted to do here is ... I wrote it for so long that there were a few, pet favorites of mine that I thought were actually tremendous, fun, good deals for people that I wanted to highlight quickly. One is National Yoga Month. That is in September.
Sandy: September.
Ryan: You a yogi?
Sandy: I, yes, off and on.
Ryan: Yeah, I've done it a couple times. I always have fun doing it, even though bikram stuff where you're sweating.
Sandy: Hot yoga.
Ryan: I didn't know I could sweat that much and I'm a sweaty person, but it was really ... I'm sweaty now as I'm recording. Our audio booth...
Sandy: I'm not doing bikram yoga.
Ryan: Warm today, but not nearly as much as when I did bikram yoga. National Yoga Month, we'll put links for this stuff in the show notes, but generally you can get a week of free yoga...
Sandy: Which is a great way to get incentive. I'm always wanting to do more. A lot of people want to start yoga and they need a kick in the yoga pants to do it. That's it, free classes.
Ryan: Free fishing days always a very popular one.
Sandy: And fishing licenses are pricey.
Ryan: Right, so that's in June. Generally early on in June. It's National Fishing and Boating Week, so they generally give you a week of free fishing with no license. We'll put a link for that too. It's different state by state. Free Shipping Day, the only calendar item that went into every year-long and every December calendar I ever did. It rotates every year which day it is...
Sandy: But it's always in December some time?
Ryan: It's always in December. It's usually the 15th through the 18th and it's not only big box places, but lots of small retailers, even Etsy people sign up and they will guarantee you free shipping by Christmas if you order on Free Shipping Day. Museum Day Live, a really popular one that the Smithsonian puts on. That's in September, a day that it's free admission to museums all over the country. The last one that I really like coming up here in May, May the 4th this year, it's always the first Saturday in May.
Sandy: May the 4th be with you.
Ryan: May, it's another nerdy tie in. It's Free Comic Book Day, which I think is a really, really cool promotion, because they have all of these respected comic book publishers put out all these different ones that you can get for free at comic book stores across the country. For people whose kids aren't that keen on ready, comic books can be a really, really great entree into that world. I have nieces and nephews ... I loved reading as a kid. I think it enriches your life and comic books can be a way for kids to get into that.
Sandy: That's really cool. I didn't know about that one.
Ryan: Yeah. Keep your eye out for May the 4th and of course this President's Day if you're listening, drop everything and go buy a major appliance. It will be up to 50% off at a lot of retailers. After the break it's smart watches, smart phones and smart analysis. It's trends in tech with John Miley. Don't go anywhere.
Ryan: All right, we're back and we're here with senior associate editor of The Kiplinger Letter John Miley, who writes a lot of the tech coverage. Thanks for coming, John.
John: Great to be here.
Ryan: I understand that you've written a lot about smart watches and what's going on with them recently. Fill us in.
John: I've been a fan of smart watches since 2015 when I got my semi-smart Garmin watch.
Ryan: Only somewhat smart.
John: It's somewhat smart. It has GPS. It will show me texts and things like that. I think one of the biggest things is smart watches having cellular coverage, so you can get cell service without your smart phone. You don't need to pair it with that. Apple was a leader on that a little bit. It's still somewhat new, maybe a couple years old by now. It's easy to get jaded in tech coverage, but I still think it's pretty cool that you can make calls and texts on your smart watch.
Sandy: On your phone. I mean, on your watch.
Ryan: On your watch.
Sandy: Yeah, on your watch.
Ryan: George Jetson.
John: It had been hard to get a cellular chip that small. The batteries on watches are tiny. That tends to be right now one of the most interesting things.
Ryan: That's on Apple watch, that's on the Samsung smart watches across the board? What's the deal?
John: Yeah, and you're seeing more watches getting it. Garmin just came out with a watch with cellular coverage. A lot of it's sometimes for emergencies. Say you're running. You're out on your own, you can call someone. Some of the features ... I think Apple has this too is that it can detect if you fall. It can do...
Sandy: Oh my gosh. I need one. I fell last week.
Ryan: Like Life Alert.
John: Well, it wouldn't be fair.
Ryan: Not for the elderly.
John: Right.
John: Generally you don't want complications.
John: People can have very interesting and political discussions about whether it makes sense to raise the top marginal tax rate on rich people, but if you're going to have these conversations, you need to be clear on how that works. We're not going to tax 70% of anybody's income. I don't even think they do that in Sweden ... maybe they do, I don't know. It's important to understand this, because it helps you make decisions in your life. If you think that making more money will automatically trigger taxes on your entire income, you're going to be less likely to try and make more money. That's just not how it works.
Sandy: Well, that's a good point, John, because I remember when the Apple watch came out. Everybody thought it was really cool, but it was really expensive. Are smart watches becoming a lot more affordable? Are there more choices and more competitions, so you don't have to spend a huge amount of money to get one?
John: Yeah, they're getting cheaper. You can get ... Some of these run two to $300.
Sandy: Oh, wow.
John: Some of the ones for elder care I was looking at and I think that's about what they are, $100 to $200. They've cut the price initially, because you are paying a monthly fee. I've seen as low as $18 a month. You're paying for the data and the app that the care giver or the doctor or the nurse would have to get any texts, to get calls, to track a person if they would have Alzheimer's and you want to track a ... If they're wandering you could track fitness and movement. There's...
Sandy: Wow.
John: A lot of features they want to add to this. I think there is potential to get that population, and even I think folks that are living independently, some peace of mind. The necklaces they've historically wore, people think that's a sign of getting old, and it.
Sandy: And I remember a time when everyone in this office had a Fitbit. Are these basically replacing Fitbits? Isn't a smart watch basically doing the same thing plus more? Are Fitbits becoming out moded now?
John: Yeah. Sales of those are declining and they're mostly moving towards the smart watches. Most of them, the new ones, also have the heart rate monitor on the back, which Apple has, which Garmin has. Apple also has new and electrocardiogram on the watch now, so moving more into the healthcare market. That might excite people who want to track their health more.
Ryan: Something I know Sandy is excited about, because I've seen her phone is new trends in smart phones.
John: Yes, a lot of new features, but maybe not so exciting, more expensive.
Sandy: Right, my phone isn't a flip phone, but it maybe is a year later. It's one of the very, very early smart phones, so I'm in the market for a new one, but I don't want to spend ... What is a 10X cost?
John: Over $1,000.
Sandy: I don't want to spend $1,000 for a phone I might leave on the Metro, so I guess two questions. One, why have phones gotten so expensive? Are there other options for people who don't want to spend $1,000 for a phone?
John: Phones have gotten more expensive, because that's been Apple's strategy as smart phone sales have plateaued, the market is mature, as they would say. They've kept pushing up the prices. Samsung has done it with their flagship phones that are packed with features as well. They said, "Let's get more profile out of each sale on this phone." It's worked fairly well. I think a little bit over 40% of Americans have iPhones, so a lot of people in the U.S. do have iPhones, but your phone, which is by industry standards downright ancient, that's more common.
Ryan: An antique.
John: People ... Yes. People are not upgrading as often. It's not every two years. My phone I think is from 2015. That's older. There's ... I don't think there will be a let up on expensive iPhones or Samsung's. Samsung hasn't released the price of their new phone, but they said with a trade-in you can get $550 off. If that's what you get off, I imagine the price is going to be quite expensive.
Sandy: That's more than I want to spend for the phone. Are we beyond the days ... I remember when Apple would introduce a new smart phone and you'd see all these things on TV of these always young people lining up to get the new phone. Are people still doing that or have we gotten a little ... You mentioned that people are holding onto their phones longer. Is it harder to get people excited about the next smartphone?
John: I think it's harder to get people excited. They do ... You can trade in your phones. Apple's promoting that more to get a price discount. I think the features are less dazzling than they used to be for some phones. Speaking to your budget question, if you want to get an Android, there are some 200 to $300 Android phones that are fairly good. My wife has one. She doesn't, she's an Android customer, and those are pretty good. That's not a bad price for how important phones are in day to day life.
Sandy: Well, and I think people also have to decide what's important to them. I think the newest smart phones, newest iPhones have these really sophisticated cameras, but who wants to ... How important is that to your life to have the best camera when you have a camera. My phone takes pictures. It's old, but it does take pictures.
Ryan: So one of the things that I've come across writing about stocks, and this applies to wireless providers, it applies to tower maintenance companies is the 5G rollout, which is supposed to be a pretty big deal, right?
John: Yes. There's a lot of hype behind it, but it's certainly real. It's interesting that some of the marketing hype is overtaking it. It's a new technical standard, so the technical standards of the new cellular generation, so faster, more ubiquitous coverage, snappier connections, so more instant connections, which is useful for driverless cars and controlling remote machines and things like that.
Ryan: The internet of things.
John: Correct, and also lower powered cellular connections, sensors that last years, battery life of years. Yeah, it's definitely another big thing, but I think you'll actually see 5G smart phones this year.
Sandy: And you have to get a new phone, right?
John: Yes.
Sandy: This is one way that they'll be encouraging people to get new phones is it doesn't work on your old phone, correct?
John: Right. I expect it to be high prices. They're going to be marketing these heavily, because they haven't been upgrading as often. Phone companies seeing this, and cellular companies, a big opportunity to get people buying new phones and also using more data. The 5G coverage it's not going to cross the U.S. instantly. There will be pockets in major cities, denser suburbs, so even if you did get a 5G capable phone, it wouldn't work everywhere right away.
Ryan: Is it going to be fast enough in some instances that people can ditch their internet service provider and go cellular?
John: Yeah, that's the expectation is that it gets fast enough where you can do that. Verizon and AT&T have been launching home 5G internet and you buy an antennae, put it in your home, and it's wireless. You cut the broadband cord, but it doesn't get to your point of you still need cellular service, although I think you can roll it into one plan, but ultimately there definitely is a future where you just have that cell coverage and maybe you can tether it to your big screen TV and watch Netflix on your cell phone and stuff like that.
Ryan: Speaking of the future, and before we let you go, we wanted to get into some of the more Jetson-y stuff. This is what my ... Well, when my parents want to hear about tech, they want to hear about the Jetsons. My mom still always talks about whenever she Facetime's with my niece and nephew that Jane Jetson used to put on a face. You know what I'm talking about? She would hold it over her face. That's what my mother always said that she desires. One of the huge things that you mentioned, one of the enormous trends in tech is driverless cars. How close are we really?
John: Well, we've been talking about more driverless features in cars coming soon, but also fully autonomous cars in walled off areas, retirement communities, college campus, where they know that they've mapped it like that.
Ryan: Where there's a pre-determined route of some sort, right?
John: Right. That's where you'd see them first, but we're looking towards the mid 2020s for more options for fully autonomous cars, though they seem to have a little bit more challenges than, or at least they're talking more publicly about the challenges than they were initially.
Sandy: What are the biggest challenges? Is it just the idea that it's really creepy to see a car going down the street with no people in it or are there some real technical challenges before we go to a point where I could sit in the back seat and read while my car takes me to work?
John: I think the creepiness, the nervousness is one of them, though I think they can overcome that pretty well. It's driving in all conditions, erratic, erratic pedestrians that jump in, bikers, different weather, night time.
Sandy: There's so many variables.
John: Yeah, so many variables.
Ryan: But also yeah, a huge implications for companies that are expected to go public soon, the Uber, Lyft, ride sharing companies that are eventually are going to try to convert their whole fleet to this, right?
John: Right. That would eliminate the cost of the person driving the car, but their expectations that these cars cost a lot of money. They're going to be packed with computers, laser scanning sensors, they have to have communication, antennae, lots of other stuff that's going to really up their price. Ride sharing definitely makes sense, because you can try to use the car more than once for one person.
Sandy: In the meantime, aren't the changes more incremental? It's not like you're going to not drive your car, but your car will do more things. You will still be in it, but you can rely on it to do more things. Cars already do an amazing amount of sensory tricks as it is. Are we going to be seeing more of that?
John: Right. Yeah. Like you mentioned it's almost surprising when you look at new cars, what they can do. It's a way for them to test drive the features that will eventually be rolled into fully autonomous cars. Yeah, I think you see a lot of that, lean detection and other things like that, crash avoidance. Things like that.
Ryan: The last thing that we wanted to hit on and we've ... So easy talking to you, learning about all this stuff. The last thing we want to talk about was virtual and augmented reality, which is another way of the future thing that you read about a lot, but how is it ... Is it happening now and what are the implications?
John: I might be one of the few that doesn't completely dismiss Google Glass.
Ryan: I think you're the last one.
John: I think it was an interesting ... I think they always thought of it as an experiment, but that ... Apple's looking at that type of, that's augmented reality, you can see the real world in front of you, you have digital images overlaid onto the real world. There's some expectations that Apple might want to come out with something as soon as 2021. Google is looking at these goggles. This fits in with 5G, because if you have better cellular coverage, you can wander around and get those images on there. Then, in the meantime, people are using more virtual reality goggles. It's gaining traction among gamers, hardcore type people. I think that next year could be a turning point. They've gotten pretty small, they've gotten more powerful. I think they've gotten over some of the early models that were big and expensive. Facebook owns the company Oculus. They've cut the price a lot, but they haven't spurred the excitement to go mainstream, but I think they're slow and steady.
Sandy: Well, yeah, I guess that's my question. Who does this appeal to other than gamers? Who, where, what's the broad usage of virtual reality? I have this image of people wandering around the streets ... We've already got people starring at their phones and walking in front of cars. This sounds like it's worse.
John: A couple ideas. One would be if Facebook would want to roll that into social media. You're either chatting with friends or you're on social media but you're in a virtual world. I think it's also interesting when you can stream movies in virtual reality or you can watch NBA games and other sports games and feel like you're court side. That's more a 3D viewing of a live event or a concert or something like that. I think that could gain traction. It depends when some of the big companies would jump into this. Would Netflix push it? If Apple comes out with something that would really push it into the mainstream.
Sandy: Right. That makes sense.
Ryan: Well, listen, John, super exciting stuff. We'll certainly be on the lookout for all of The Kiplinger Letters tech coverage. Thanks so much for coming on.
John: Thanks for having me.
Ryan: Coming up Sandy explains why you should have a health savings account in a new addition of Explain Like I'm Five.
Ryan: All right, and before we go we're going to play another one of our favorite games. It's Explain Like I'm Five. I'm going to be five years old in this particular addition. Sandy, what I'm curious about is something that we write about seemingly all the time in Kiplinger's, which are HSAs, health savings accounts. Why do we cover them so much?
Sandy: We cover them a lot, Ryan, because right now more and more people are in high deductible health insurance accounts, either by choice or by necessity, because some employers only offer a high deductible plan. When you have a high deductible plan you have a lot of out-of-pocket costs before your insurance kicks in you usually have to spend a fair amount of money on co-pays, everything. A health savings account is the most effective way to deal with this, because basically you are allowed to put aside money in this account that is tax deferred, it grows tax free, and when you take it out you don't pay any taxes on it. We call that a triple tax play.
Ryan: Triple whammy.
Sandy: Can't beat that. A lot of people get them confused with flexible savings accounts, which have been around for a long time, but they're so much better for a couple reasons. One is a lot of employers, because they want to encourage people to sign up for high deductible plans will see the accounts. They'll give you maybe $500 or $1,000 to start. You've got that money, free money. Don't want to pass that up. Even better than FSAs is there's no use it or lose it provision. With flexible savings accounts you have to use all the money by the end of the year or sometimes by March 15. I remember one Christmas going into a Walgreens because I had a couple hundred bucks left in my flex account and I'm buying blood pressure things and band aids and stuff that was covered.
Ryan: As we noted before you could have bought chiropractic, you could have bought acupuncture. There's all sorts of things.
Sandy: But with the health savings account you don't have to do that. You can roll whatever you don't use sits there and continues to grow until you need it. You can actually build up a pretty nice account. If you leave you can take it with you. A lot of people invest in these through their employers, but if you work for yourself or you buy your own health insurance you can get your own HSA through an HSA provider. There are a lot of options, a lot of flexibility. Some savvy people suggest not using the money at all just letting it grow until you retire and then you've got this nice pot of tax free money you can use to pay one of the heftiest expenses for retirees is health care. You've built up this savings account. Even if you don't have the cash flow to do that, this is a great way to deal with what is a growing trend in healthcare, which is we are picking up more and more of the cost. We are expected to shop around for the best deal and shell out a lot of our own money before the insurance kicks in. Having this money be pre-tax lowers the amount that you're having to pay and it also is a great way to build up a fund for emergencies.
Sandy: You might have a major medical event or something. You've got this money sitting around. You can tap it and then you're not having to put it on your credit card or go into debt with the hospital because you couldn't pay.
Ryan: Right. My five year old brain is a little bit bewildered by all that, but we wanted ... So to backpedal a little bit, with a high deductible plan that generally means you have a certain higher amount of money to hit to spend before your insurance starts paying for it.
Sandy: Right, and to qualify for an HSA, the definition of a high deductible plan is one with a deductible of at least $1,350 if you're single and $2,700 if you're married and have a joint account. That's for 2019.
Ryan: Let's say you had a $1500 deductible. That puts you in a high deductible plan. Now, what we're saying is for an HSA, rather ... An FSA you're employer doesn't put any money in there, right?
Sandy: Usually not.
Ryan: But an HSA, your employer might throw in say 500 bucks. That means you only have to spend $1,000. Even if your medical expenses are practically nothing for the year, to take advantage of an HSA is that the money actually rolls over from year to year and can grow, where an FSA you have to spend it down.
Sandy: Right, and I've, that's really worked out well for me, because what I've found is under the affordable care act most of the things that I go to the doctors for are check-ups and that doesn't count against your deductible. That's basically covered by your insurance with no co-pay or counted against your deductible. Say you only go to the doctor for a check-up and maybe if you're a woman, a mammogram. Then, you could end the year with no medical expenses, but that's okay, because your HSA is sitting there growing, waiting for you until you do have medical expenses. That's what I really like about this type of account. The other nice thing about an HSA, which wasn't true with an FSA is that you can invest this money. Now, if you think you're going to need the money I would put it in a bank account, but most HSA's offer several options. If you think you want to grow this money, you can even put it in mutual funds. You have a lot more choices of how to use the money and the last thing I'll say is as an administrative aside, when you spend money on covered expenses, basically you don't have to go through your HR department and get them to approve that it's covered by your account. You spend the money. Then, you submit it to your HSA. They cover it. When you file your tax return, you basically square up.
Sandy: It's a lot easier to manage than an FSA, which runs the risk of your HR department saying, "Well, we're not sure that's covered." Or you have to wait to get your money back or whatever. I think they're a lot more manageable than flexible spending accounts. Again, going back to the idea that you can roll over money that you don't use and take it with you when you go makes it a really accessible way to deal with what everyone is dealing with, which is rising healthcare costs.
Ryan: Yeah. The whole shooting first and asking questions later thing is what we like. The February issue actually has a piece about shopping for the best HSA. We'll let people read that, but give us a quick idea of strategy.
Sandy: Well, basically what this story is about is that as great as we think HSAs are, fees really vary. If you have high fees, they could really eat away at any investment returns or the amount that you put in. In this article we talk about the best way to find an HSA, where to look either if you have a plan through your employer, or even more importantly if you have to buy it yourself. Often times your employer provided plan will be the best option, but if you work for yourself and you're buying an HSA, we've got some good tips on where to find one that will give you the best deal.
Ryan: All right. Check it out, folks. That's it for this episode of Your Money's Worth. For show notes and more great Kiplinger content on the topics we discussed on today's show, visit kiplinger.com/links/podcasts. You can stay connected with us on Twitter (opens in new tab), Facebook (opens in new tab) or by emailing us at podcast@kiplinger.com (opens in new tab). If you like the show, please remember to rate, review, and subscribe to Your Money's Worth wherever you get your podcasts. Thanks for listening.
Links and resources mentioned in this episode
Associate Editor, Kiplinger's Personal Finance
Ryan joined Kiplinger in the fall of 2013. He writes and fact-checks stories that appear in Kiplinger's Personal Finance magazine and on Kiplinger.com. He previously interned for the CBS Evening News investigative team and worked as a copy editor and features columnist at the GW Hatchet. He holds a BA in English and creative writing from George Washington University.