12 Smart Moves to Save More at IKEA
It's easy to think of IKEA, the Swedish ready-to-assemble furniture retailer, as a trap.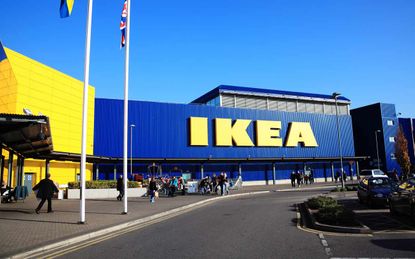 (Image credit: Getty Images)
It's easy to think of IKEA, the Swedish ready-to-assemble furniture retailer, as a trap. The stores (56 of them across North America) are huge -- measuring out at 300,000 square feet, or three times the size of the larger supermarket chain stores where you may shop – and laid out as a long, winding maze.
IKEA would love for you to wind your way through the entire labyrinth, the better to make impulse buys from giant bins scattered throughout the store and filled with stuffed toys or ridiculously inexpensive household gadgets. You can easily spend a lot more time and money at IKEA than you initially planned.
Retail-shopping experts talk about an IKEA visit as if it's a wilderness trek. "Wear comfortable shoes, bring a bottle of water, and if you have the kids with you, plan to stop for lunch or a snack at [IKEA's] restaurant to refuel," says Trae Bodge, smart shopping expert at traebodge.com.
But there are shortcuts – literally – and plenty of ways to save at IKEA. Have a look.
1/12
Skip the Store
There's no surer way to survive the IKEA maze than to never set foot inside it. You can shop online at IKEA.com and pick up your merchandise at the store. When you use Click and Collect, your local IKEA store will pull your purchased items and have them ready for you when you arrive.
You pay $5 for that privilege, a small fee but an anomaly today, when many retailers offer free store pickup. In return, you'll get a $5 IKEA gift card that you can use toward a future purchase.
2/12
Strategize Before You Shop
A visit to IKEA is a destination trip for many people. When I lived in central New York, friends would drive about five hours into Ontario, Canada, northern New Jersey or Philadelphia to shop at IKEA.
As with any adventure, you'll have more fun and avoid pitfalls if you plan ahead. You may not want to stroll every inch of the store, especially on busy weekends. It's a good idea to browse IKEA's online catalog (or get one of their hefty printed catalogs).
IKEA.com "offers shopping lists to help get you organized, you can check if items are in stock, and there are deals that you might miss when you're in the store," says Bodge.
Grab a printed store map (or use the map in the IKEA app) to guide you through this experience. Tip: Enter through the exit. You'll start right where you want to be for the best bargains: the As-Is section, near the checkouts.
First-time IKEA shoppers (and maybe even some vets) don't realize there are shortcuts built in to bail from the long and winding road. And it's not that IKEA is hiding them; your store map reveals the shortcuts, or follow the arrows through the unmarked service doors, which make it seem like you're going into employee-only space, but you're not.
3/12
Know When to Go
Crafty IKEA shoppers know when there's less foot traffic and when the best deals are offered in their local IKEA. Weekends are always the busiest. And they're also the time when customers return the most items.
Midweek – Tuesday through Thursday – is usually the quietest time, with smaller crowds. Mondays and Wednesdays are the best times to capitalize on IKEA's As-Is merchandise (more on that in a moment).
4/12
Join the IKEA Family Program
Whether you're going to IKEA just one time or plan to be a regular customer, joining the free IKEA Family Program is a no-brainer. Sign up for it online.
"You can get exclusive discounts on select products, often in the 15% to 20% range," says Tracie Fobes, a money-saving expert at PennyPinchinMom.com. "You also receive early sales announcements and receive 90-day price protection. In addition, you will get free coffee and tea in the restaurant and score [buy one, get one free] frozen yogurt."
Oh, and scan your IKEA Family Program card at checkout for a chance to win a $100 IKEA gift card.
5/12
Tell IKEA You're Moving
Are you moving -- perhaps into a dorm or perhaps after retirement? Visit IKEA's online Moving Guide to sign up for $25 off your next purchase of $250 or more. The site also offers packing tips, moving checklists and more.
6/12
Shop Local Deals
Log into the IKEA website, find the IKEA store you plan to visit, and look for store-specific deals. For example, at the IKEA store near me in Northern Virginia, a Galant rollfront cabinet with birch veneer, regularly $399, was recently on sale for $239. A Patrull baby monitor, regularly $34.99, was on sale for $20.99.
7/12
Buy Used
If you're not picky about getting your furniture new out of the box, shop IKEA's As-Is section, the destination for returns and slightly damaged furniture. Discounts vary on the as-is furniture, with some items marked down as much as 50%, says Jeanette Pavini, a savings expert at Coupons.com.
IKEA fanatics say the best day to shop for the latest returned goods is Monday (but check with store employees to see when the As-Is section in your store is stocked). For even more of a bargain, Wednesday is 10%-off day in IKEA's As-Is section.
8/12
Save on Babysitting
A trip through IKEA can take hours, an adventure that isn't always the most fun for the kiddos. So take advantage of IKEA's free child care, in a magical place they call Smaland, which promises all the fun of a Swedish forest. Children must be 4 to 10 years old, and potty-trained (no diapers or training pants). Availability is limited, and as you might guess, weekends and school holidays are busiest.
Children are limited to one hour in Smaland, but your child gets an extra 30 minutes if you're a member of the IKEA Family Program.
9/12
Yellow Means "Go"
When IKEA says "last chance," the managers really mean it. Discontinued merchandise with big, yellow "Last Chance" tags will soon disappear, one way or the other, to make room for new items.
Prices are marked down as much as 50%, says Pavini. And "as for haggling [for greater discounts], it never hurts to try," she says, especially "if there is a flaw on one of the Last Chance items. You can certainly ask for an additional markdown."
10/12
Can't Load It? Ship It
A daunting part of furniture shopping at IKEA is fitting all your purchases in your car. An easy way to cure that headache is to have your merchandise shipped after picking it out at the store.
For a flat fee, no matter how many items are in your order, IKEA will ship to your home or business. The rates range from $29 to $59, depending on the distance from the store to your shipping address. The IKEA delivery folks will even bring your furniture beyond your front door and into a specific room. But you still have to assemble it.
Smaller items are shipped for $9 via parcel post.
11/12
Can't Assemble It? Call a "Rabbit"
IKEA furniture is ready-to-assemble. That means you have to put it together. And for many people, that's an overwhelming process. If you want someone else to do it, IKEA has your back.
Some IKEA stores utilize TaskRabbit.com as a source of cheap manual labor for the not-so-do-it-yourselfer. Booked through your IKEA store website, the TaskRabbit contractor will come to your home or business as soon as the next day to assemble your IKEA purchase. Assembly rates are flat-rate per piece and start at $36. You'll know how much it will cost when you book the service, and you don't pay until the job is done.
12/12
Don't Fret Over Missing Parts
The Spare Parts section at IKEA is a tiny IKEA hardware store, with bins loaded with spare screws, nuts and other items used to assemble IKEA furniture.
And yes, it's maddening when you're assembling IKEA furniture at home and see there's a screw loose – or missing. Not to worry. Call the IKEA store, tell them what you ordered and what was missing, and they'll drop it in the mail to you at no charge.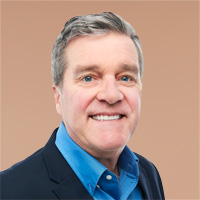 Bob was Senior Editor at Kiplinger.com for seven years and is now a contributor to the website. He has more than 40 years of experience in online, print and visual journalism. Bob has worked as an award-winning writer and editor in the Washington, D.C., market as well as at news organizations in New York, Michigan and California. Bob joined Kiplinger in 2016, bringing a wealth of expertise covering retail, entertainment, and money-saving trends and topics. He was one of the first journalists at a daily news organization to aggressively cover retail as a specialty and has been lauded in the retail industry for his expertise. Bob has also been an adjunct and associate professor of print, online and visual journalism at Syracuse University and Ithaca College. He has a master's degree from Syracuse University's S.I. Newhouse School of Public Communications and a bachelor's degree in communications and theater from Hope College.