Best Values in Streaming TV Services for Every Type of Viewer
Whether you're looking for big games, grand finales, Hollywood premieres or trending events, these live TV streaming packages allow you to tune into whatever programs you desire.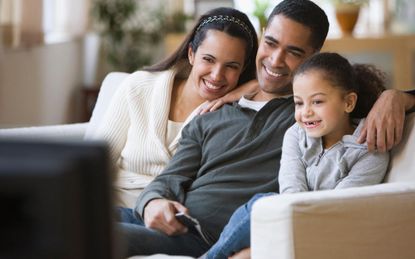 (Image credit: Getty Images)
Whether you're looking for big games, grand finales, Hollywood premieres or trending events, these live TV streaming packages allow you to tune into whatever programs you desire. The best part: all cost a fraction of regular cable. Here we offer packages for sports fans, film buffs, binge watchers and trend spotters.
SEE RELATED: New Strategies to Cut the Cable Cord
1/4
The Sports Fan
Services: FuboTV and Sling TV Orange with Sports Extra ($5 more a month)
Monthly cost: $60
FuboTV brings a little bit of everything: two major networks, Fox and NBC, plus Fox Sports 1 and 2, all 10 beIN Sports channels, NBCSN, NBA TV and NBC Golf. Sling TV rounds out the package with three ESPN channels, NHL network, SEC Network and TNT for even more basketball games. To get CBS, you'll have to subscribe to CBS All Access for an additional $6 a month.
2/4
The Movie Buff
Services: Amazon Instant Video, FandangoNOW, HBO Now, Netflix, Showtime
Monthly cost: $42.25 (plus the cost of any movies you rent on FandangoNOW)
Amazon Instant Video (you must be an Amazon Prime member) and Netflix offer thousands of movies in every major genre, not to mention numerous subgenres. Some are relatively new releases, such as Moonlight and Manchester by the Sea on Prime and Rogue One on Netflix, and some are classics, such as Apocalypse Now on Prime and Grease and Blazing Saddles on Netflix. Both HBO Now and Showtime also offer a variety of critically acclaimed films. Buy or rent movies on FandangoNOW that aren't available on the other platforms. There's no monthly subscription fee; you pay only for the titles you access, and you accumulate rewards points each time you spend.
3/4
The Binge Watcher
Services: HBO Now, Hulu Plus, Netflix, Showtime
Monthly cost: $42
Couch potatoes, rejoice. You can watch entire seasons of TV shows on Netflix without having to sit through commercials. Netflix knows that when one episode ends, you're
going to want to watch another, and it obliges by automatically starting it for you.
Among the offerings: Breaking Bad (and spin-off Better Call Saul), as well as acclaimed Netflix original series Orange Is the New Black. On HBO Now, watch episodes of contemporary hits, such as Veep, and classics, such as The Sopranos. The best part: HBO Now lets you stream new episodes of its programs almost immediately after the live show begins airing. So does Showtime, which boasts its own library of popular series to binge on, including Dexter and Homeland. Hulu brings even more binge-worthy programs to the mix, including hit cable comedies Community and South Park. New episodes are typically available on Hulu the day after they air.
4/4
The Trend Spotter
Services: HBO Now, Netflix, Sling TV Blue
Monthly cost: $48
With this package you can catch all the programs your coworkers are discussing around the water cooler. Whether it's the big game, a reality-show finale or the glitzy awards show, Sling's Blue plan brings together nearly all the channels that cable customers are accustomed to—Fox, NBC, CNN, AMC, TBS, HGTV and ABC, in select markets. (To get ESPN, you'll need to subscribe to Sling's premium plan, which adds $15 to your monthly cost.) The notable exception? CBS, which can be added by subscribing to CBS All Access for $6 a month. You'll also need HBO Now and Netflix for access to their hotly debated hits, including Game of Thrones.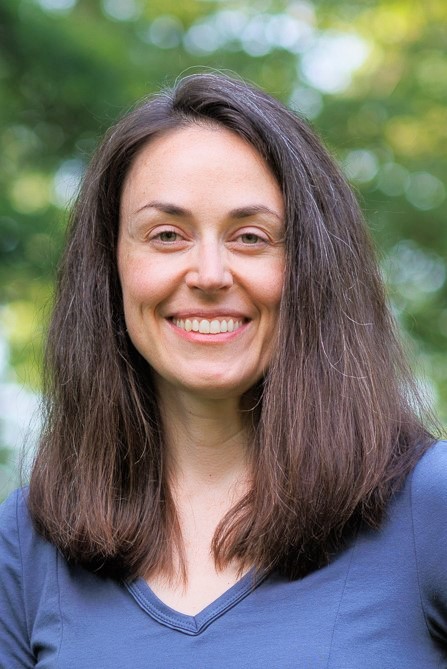 Editor, Kiplinger Personal Finance magazine
Lisa has been the editor of Kiplinger Personal Finance since June 2023. Previously, she spent more than a decade reporting and writing for the magazine on a variety of topics, including credit, banking and retirement. She has shared her expertise as a guest on the Today Show, CNN, Fox, NPR, Cheddar and many other media outlets around the nation. Lisa graduated from Ball State University and received the school's "Graduate of the Last Decade" award in 2014. A military spouse, she has moved around the U.S. and currently lives in the Philadelphia area with her husband and two sons.