Great Deals on Family Friendly Trips
From camping excursions to cruises to tropical adventures, these vacation ideas are perfect for the entire family—or a special treat for just you and the grandkids.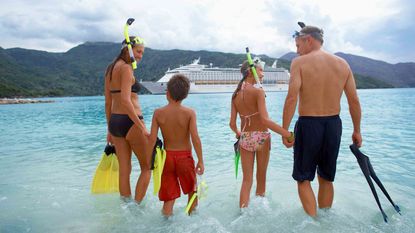 (Image credit: Getty Images)
The pandemic took a toll on family gatherings. Vacations with grandparents and extended family were canceled or put on hold until health concerns eased and travel restrictions were lifted. Now, family vacations are booming. Nearly 60% of families said they haven't taken a vacation in at least three years, according to a recent survey conducted by OnePoll on behalf of Chase IHG Rewards Credit Cards. But 70% are planning to take one within the next 18 months. If you've been waiting to gather the extended family for a special vacation, we found eight trips perfect for multigenerational families, with a wide range of price tags.
Visit a National Park
Exploring national parks is a great way to get your feet wet with a multigenerational vacation. National parks in the U.S. stretch from Denali National Park in Alaska to the Everglades in Florida, and from Acadia in Maine to Haleakala in Hawaii.
Nearly every national park, nearly every day, has free ranger-led programs. They include everything from arts and crafts and living history presentations to lessons in campfire cooking, musket fire, canoeing, paddling or snowshoeing, depending on the park and time of year. Families with young children can also take advantage of the junior ranger programs at almost every national park, which offer special activities geared toward children. Exploring the natural beauty and history of national parks lends itself to meaningful conversations—one reason multigenerational families enjoy them, says Kathy Kupper, of the National Park Service.
Subscribe to Kiplinger's Personal Finance
Be a smarter, better informed investor.
Save up to 74%
Sign up for Kiplinger's Free E-Newsletters
Profit and prosper with the best of expert advice on investing, taxes, retirement, personal finance and more - straight to your e-mail.
Profit and prosper with the best of expert advice - straight to your e-mail.
Of the 423 U.S. national parks, only about 100 have an entrance fee (typically about $15 to $30). All passes are good not only for the passholders but also for everyone traveling with them; you only need one pass per vehicle when visiting a park. Children younger than 15 are admitted free, and fourth graders get an Every Kid Outdoors Pass, which grants them and their families free access to all of the National Parks. If you are planning to visit a few national parks with fees, you can purchase an America the Beautiful Pass, which grants access to more than 2,000 federal recreation areas, for $80 per year. If you're 62 or older, you can also buy a lifetime senior pass for $80. Active-duty military, military veterans and people with permanent disabilities can get free lifetime passes.
National park visits surged during the pandemic and have remained high, as driving and domestic vacations gained popularity. Planning ahead is crucial to secure reservations at campgrounds. One workaround you might try if all campsites are booked up: Visit WanderingLabs.com, a platform that lists campsite cancellations. And be sure to include everyone in the family in the planning, packing and prep, says Jennifer Pharr Davis, author of Families on Foot.
Use NPS.gov and its trip-planning tools, or make an effort to speak with a park ranger and ask for advice ahead of your trip, says Wesley Trimble, communications director of the American Hiking Society. Try calling the park you're planning to visit to speak with one; you'll find the phone number for each park at NPS.gov. When you're there, if you're hiking with children, try to avoid trails that are steep, narrow or have drop-offs on the trails' edges, says Trimble. Plan adventures that will be comfortable for your least fit or least able member of the family, says Pharr Davis.
VALUE: Acadia National Park
A New England treasure along the coast of Maine, Acadia National Park hosts roughly 4 million travelers every year. The 47,000-acre park on the Atlantic has sand beaches, rocky shores, granite peaks and huge expanses of forest. Besides hiking on the 150 miles of trails, families enjoy drives along Park Loop Road and visits to Sand Beach. For an activity a little more off the beaten path, consider a scenic harbor cruise run by the Isle Au Haut boat service.
Make campsite reservations for Acadia National Park at Recreation.gov well in advance, or try Wandering Labs or HipCamp for more options. Mount Desert Campground is a family favorite, known for its beauty as well as having clean, well-kept facilities, including on-site showers.
What it costs: The current fee per vehicle for Acadia National Park is $30, valid for seven days from the purchase date. Average round-trip airfare within the U.S. to Bangor, Maine (BGR), which is about an hour from the park, is $334 this fall and $459 next spring, says Hayley Berg, economist for the travel app Hopper. The average hotel rate near Acadia National Park is $152 per night this fall and will be about $135 next spring, Berg says.
When to go: Families looking to make the most of a visit to Acadia at affordable prices should consider a trip in the early fall, when crowds disperse. Peak leaf-peeping season, when the landscape is covered in vibrant hues, is sometimes as early as late September, but it typically arrives the first couple of weeks of October.
LUXURY: Glacier National Park
With its turquoise lakes and pristine streams, dense forests and formidable glacier-carved peaks and valleys, Glacier National Park is an increasingly popular destination for families. For a luxury experience while touring the park, book a stay at the Lodge at Whitefish Lake, which has family-friendly floor plans ranging from two-queen-bed studio suites with an available roll-away bed to three-bedroom lakefront condos with pull-out sofas, which accommodate up to seven guests and have full kitchens.
At Glacier, hikes to Avalanche Lake, Trail of Cedars or the Hidden Lake Overlook are family friendly. But be sure to arrive early, because parking lots tend to fill up fast. The east side of the park is sometimes less crowded but has equally rewarding trails to explore.
For families traveling with kids who want to see a glacier, consider a hike to see the Salamander Glacier at Glacier Lake on the east side. Between the two ends of the park is the beautiful Going-to-the-Sun Road. You may need to make a vehicle reservation to access the road during the peak season, but if it is open, it is worth the trouble. At Logan Pass you might spot mountain goats on rocky outcroppings.
What it costs: Average round-trip airfares to nearby Kalispell, Mont. (FCA), are $501 this fall and $591 next spring, Berg says. Rates at the Lodge at Whitefish Lake range from $1,649 to $1,999 a night for a seven-night summertime stay. The average hotel rate this fall in Kalispell is $131 and only $84 next spring.
When to go: It might be tempting to visit Glacier in the off season to find the best deals and fewer crowds. But with 1 million acres of land, the park offers plenty of space for families to explore in the summertime and early fall. And Glacier may be a better bet for families with young children and/or less-able grandparents between early July and late October, when the weather is milder and more predictable.
Cruises
If managing the logistics of planning a multigenerational family vacation doesn't sound appealing, consider outsourcing the task by taking a cruise. Cruises can provide a host of activities for the whole family. That's particularly true with the mainstream cruise lines, which often offer kids' clubs and other activities geared to younger children. And even though you'll likely explore many destinations at ports along the way, you only have to pack and unpack once.
Multigenerational families can also take advantage of a cruise ship's many cabin choices. For example, grandparents may decide that they want a suite, while parents and grandkids can make do with a regular room at a lower cost. One thing to consider while shopping around for the right cruise, however, is that sometimes the luxury experiences on mainstream ships are available only to the people in suites, says Chris Gray Faust, managing editor of Cruise Critic, a cruise review website.
"It's especially important while planning a cruise to think of what the whole family needs as opposed to what just some of the group wants," she says. But "it's very easy to find a cruise ship that has things that would appeal to people across all ages," she adds. And sometimes cruise lines offer special discounts for kids in addition to other deals. You'll find deals at CruiseCritic.com or ShermansTravel.com.
VALUE: Summer Caribbean Cruise
One of the best deals in cruising is a Caribbean cruise in the summertime. Yes, hurricane season starts in June, but there's plenty of advance warning as hurricanes develop, and ships can take a wide berth to avoid them.
When to go: Book a trip on a mainstream cruise line in mid August for a good rate. Celebrity Cruise Lines offers programming for kids of all ages. Meanwhile, the whole family can enjoy the numerous onboard dining options, pools, shops, theater, library, sporting facilities and more.
What it costs: An eight-night Eastern Caribbean and Bahamas cruise on the Celebrity Equinox recently went for $632 (that's $79 a night) for an interior room. You'll travel through Puerto Rico, the U.S. Virgin Islands, St. Maarten, the British Virgin Islands and the Bahamas, departing from Fort Lauderdale the last week of August. Also included in the deal: free drinks, Wi-Fi, entertainment, daily activities and on-board meals.
LUXURY: European River Cruise
River cruises, on smaller vessels than ocean-going cruise ships, are in a league of their own, offering more scenery and fewer crowds. While ocean cruises have well-established reputations for providing family-friendly amenities, river cruises have remained mostly "adults only"—until recently. Family-friendly cruise line A-Rosa recently offered a seven-night Danube River cruise from Engelhartszell, Austria, in mid October to Vienna, Esztergom, Budapest, Bratislava, Krems and back. The ship includes amenities such as a wood-paneled sauna, a fitness area, a pool, top culinary experiences and a full-service spa. It also has a kids' club.
The cultural experiences in the cities of Vienna and Budapest are rewarding for the whole family as well. Families might enjoy touring Schonbrunn Palace, watching a marionette show or learning how to make strudel in Vienna, for instance. And in Budapest, families might explore the infamous Palatinus baths or the Buda Castle and the Funicular. As with any vacation, the more you get outside your comfort zone, the more opportunity you have to make lasting memories. For many families, a river cruise may be the way to do just that.
When to go: Although a cruise along the Danube is enjoyable almost any time of year except winter, the spring and fall are likely to be the best times for avoiding city crowds.
What it costs: $1,069 per person. Children younger than 15 travel free when accompanied by at least one supervising adult in the same cabin (valid only with the "premium all inclusive" fare listed above).
Relax at a Resort
When it comes to international travel with kids, flying can be a headache. But it may be more relaxing if you have a minimal-effort destination waiting for you on the other side. If you go to a resort with family-friendly amenities, you'll find built-in babysitting and activities for children, allowing you lots of me time.
There are plenty of options and a wide range of prices. "For travelers interested in planning multigenerational trips abroad, select a destination that's easy for everyone to reach—and not prohibitively expensive," says Melanie Lieberman, senior travel editor for The Points Guy. "An all-inclusive getaway booked with points, for example, can be a great way to keep the trip more affordable for everyone, even when eyeing an international getaway," she says. Because you'll likely be buying multiple tickets, you might opt to go in a shoulder season or the off-season to save money.
But if you have to travel in the summer, the cheapest time to buy airfares is in the winter. "Think of it like buying a swimsuit. The cheapest time to buy a swimsuit is in the winter; same with those summer flights," says Scott Keyes, founder of Scott's Cheap Flights. And the more flexibility you have about where to go, the better, he says. Sometimes, it pays to choose your destination based on an available deal. Once you're booked, families with young children should call the airline ahead of time and ask to be put in the bulkhead row; many airlines will provide bassinets for families with infants.
VALUE: Cancun, Mexico
Cancun and Cabo are easy to get to and offer a number of family-friendly resorts. The variety of programming and amenities is often perfectly suited to multigenerational families. For example, the all-inclusive Hyatt Ziva in Cancun has amenities suited for travelers of all ages, and once everyone arrives, no one will have to stress about where to eat or how much the bill for a big party might be. Day trips to see the Mayan ruins are an added bonus.
What it costs: A week in May 2023 at Hyatt Ziva recently averaged $540 per night for Hyatt members—or 25,000 points per night for a standard room, 40,000 a night for a suite. Nonmember prices averaged $675 per night.
When to go: Prices for Cancun hotels tend to be lowest in May and June, and again from September to October.
LUXURY: Zermatt, Switzerland
Multigenerational families might enjoy the newly renovated Schweizerhof resort in Zermatt, Switzerland. Nestled in southern Switzerland's Valais canton, Zermatt is noted for its skiing and the signature, pyramid-shaped Matterhorn peak. The hotel has oak walls and marble bathrooms, and the walls are adorned with cowbells and quilts emblazoned with images of the Matterhorn. The hotel's kids' club offers arcade games, movie nights and even a climbing wall.
Zermatt's ski mountain resort also offers programming for kids and both beginner and advanced trails for those interested in skiing. And in the summertime, you can take the kids to Wolli's adventure park or enjoy a multisensory visit to the Ricola Herb Garden in the Hamlet of Blatten, just south of Zermatt.
What it costs: Rates at Hotel Scheizerhof average $462 a night.
When to go: February and March are considered the best time to visit Zermatt for skiing, but many travelers go in the summer for hiking and sightseeing.
Sustainable/Educational Travel
More than ever, travelers are willing to pay up for a sustainable travel experience, according to a recent survey from Virtuoso, a network of travel advisers. Multigenerational families can take a trip that is both sustainable and educational. A sustainable and shared learning trip is an opportunity for all generations to bond and find common ground, says Jessica Hall Upchurch, sustainability strategist for Virtuoso. When you plan your family trip, share with the kids (and adults) how you are making efforts to protect the planet, celebrate cultures and support local economies along the way.
VALUE: Farm Animal Sanctuary in Vermont
For a domestic trip on a tighter budget, check out Vermont, home to the Green Mountains and Lake Champlain. One top destination for families is the Farm Animal Sanctuary Retreat and "glamping" campground in East Middlebury. At the base of a mountain, the property has more than 65 acres to explore and is in close proximity to a number of spots for hiking, biking and swimming. The hosts also offer a personal tour of their sanctuary, which includes spending time with all of their rescue animals—among them cows, goats and pigs.
What it costs: At $109 a night for four adults and two children, families can enjoy the feel of camping, but with slightly elevated accommodations; a yurt on the site sleeps up to six people and includes access to a large fire pit with firewood, a deck with chairs, a picnic table and grill, and room to pitch an extra tent.
When to go: For warmer overnight temperatures, go in the summer. Amtrak now offers a route from New York City to Burlington, with stops along the way in a few charming Vermont towns, including East Middlebury. Or bundle up and go in the fall. Peak foliage there tends to come around the first or second week of October.
LUXURY: Gili Lankanfushi, Maldives
For a true luxury getaway that blends adventure and education, try the newly opened Gili Lankanfushi sustainable resort in the Maldives, southwest of Sri Lanka and India in the Indian Ocean. This private island, located 20 minutes from Malé by speedboat, offers an idyllic family vacation with 45 recently refurbished overwater villas, including the largest of its kind in the world, as well as wellness programs, an onsite organic garden that supplies fresh ingredients to the resort's three restaurants, and a host of family-friendly activities.
The resort is plastic-free, with two marine biologists employed at its marine biology center. Families can learn about aquatic environmental conservation via the five-night Dive and Discover program. Or you can take advantage of the resort's Castaway family adventure program, which merges scavenger challenges, immersive cultural experiences and under-water exploration.
Visitors can also sign up for a "wild art class," using natural materials such as palm leaves and coconut coir; learn to make traditional Maldivian curries, juices and smoothies; take lessons in the local Dhivehi language or music lessons in traditional Boduberu drumming; or go on an educational underwater treasure hunt.
What it costs: A cancellable, modifiable six-night stay for two adults and two children younger than 11 in March of 2023 goes for about $17,000, but the resort may offer a 20% discount for people who book well in advance. Look for the "Gili Advance-ture" deal at checkout.
When to go: January to April are the driest months in the Maldives, with little rain and low humidity, making those months the peak season. But the climate is mild year-round, and average high temperatures range from 84 to 88 degrees Fahrenheit.
The Perks of Planning Ahead
According to a recent survey conducted by VacationRenter, a vacation review site, budget travelers who took four months or longer to plan a trip spent significantly less on accommodations and travel ($370) than those who planned for less than a month ($446). For luxury accommodations, the savings would be significantly more. Book transportation and lodging when you see good deals. Consider using flight-tracking features on Google Flights, signing up for the Scott's Cheap Flights newsletter or using Hopper's flight-alert features to monitor deals.
If you're booking lodging at popular destinations for next summer, don't wait; availability is limited at campsites and luxury accommodations alike. Always keep an eye on cancellation policies, and consider buying a "cancel for any reason" travel-insurance policy (compare policies at insuremytrip.com or squaremouth.com).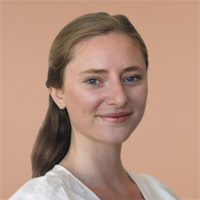 Staff Writer, Kiplinger's Personal Finance
Emma Patch joined Kiplinger in 2020. She previously interned for Kiplinger's Retirement Report and before that, for a boutique investment firm in New York City. She served as editor-at-large and features editor for Middlebury College's student newspaper, The Campus. She specializes in travel, student debt and a number of other personal finance topics. Born in London, Emma grew up in Connecticut and now lives in Washington, D.C.