How Long it Takes to Renew Your Passport — And What to Do If You're Traveling Soon
Don't miss out on the cost of your entire trip because you forgot to renew your passport.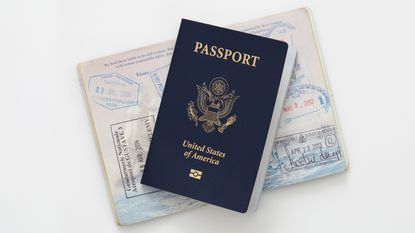 (Image credit: Getty Images)
When you're planning a trip abroad, there are so many elements to consider — What's the currency? How will you get around once you're there? Do you need to know any basic phrases in another language to get by? — that sometimes, it's easy to forget you need to immediately confirm you have one important document updated to even leave the country: your passport.
The Department of State has noted there are higher than average wait times to renew your passport now, and you don't want to waste dollars and miss out on the cost of your entire trip just because you were unable to get your passport back in time.
Here's what you need to consider when renewing a passport for your trip.
Subscribe to Kiplinger's Personal Finance
Be a smarter, better informed investor.
Save up to 74%
Sign up for Kiplinger's Free E-Newsletters
Profit and prosper with the best of expert advice on investing, taxes, retirement, personal finance and more - straight to your e-mail.
Profit and prosper with the best of expert advice - straight to your e-mail.
When you need to renew your passport
Passports expire after 10 years, so it's not a process you'll need to do particularly often. You should keep in mind, however, that there are some countries that will not let you enter them if your passport is expiring within six months of your travel dates — so it's good practice to renew beforehand. This is a requirement for many countries in Asia or South America, for example.
If you are traveling with someone who got their passport before they turned 16, keep in mind their passport will only last five years before it expires.
How long it will take to renew your passport
Passport processing times are longer than ever now, and the State Department urges people to apply as early as possible. The typical application for a new or renewed passport will take 10 to 13 weeks to process. If you opt to spend the money to expedite your passport (an additional $60 on top of the usual application costs), you will get it earlier, but it's still a longer wait than usual: seven to nine weeks.
Keep in mind, the State Department does not include mailing times in that estimate. It can take up to two weeks for it to receive an application in the mail, as well as up to two weeks for you to receive your finalized passport back in the mail.
If you want to avoid the stress of waiting or the extra fees associated with expediting your passport, we recommend applying for your passport as early as you can if it's near expiration date, or if it has been lost or damaged.
What to do if you need a new passport and you're traveling soon
Sometimes, life just happens and you're unable to get a passport in time for your trip. Don't worry — you do have options.
If you don't have a viable passport and you're traveling abroad within two weeks, you can try to make an emergency appointment at a passport center. You'll have to call 1-877-487-2778 to schedule this appointment and bring proof of your imminent travel with you. Then, you'll be able to get a passport in time for your trip.
You can also use this service if a life-or-death emergency comes up and you need to travel internationally within 72 hours.
Passport processing times are daunting right now, so your best move to avoid anxiety or extra costs is to handle any passport needs while planning your travel. Still, it is possible to get a last-minute emergency passport, so don't worry too much if that ends up being your situation — you'll be relaxing on your vacation abroad soon enough!
Related Content
Becca van Sambeck is a writer and editor with experience in many fields, including travel, entertainment, business, education, and lifestyle. Her work has appeared in outlets like NBC, Oxygen, Bravo, the University of Southern California, Elite Daily, CafeMom, Travel For Teens, and more. She currently resides in New York City.