Stock Market Today: Stocks Swing Higher After Amazon Earnings, Inflation Data
The major indexes finished the week higher despite Amazon's warning on cloud growth and mixed inflation data.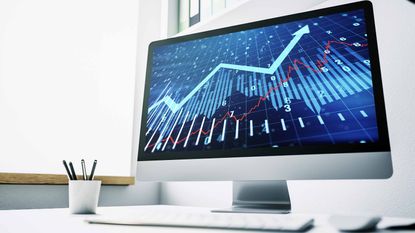 (Image credit: Getty Images)
Stocks opened lower Friday as traders mulled over the latest round of corporate earnings and another mixed inflation update. However, shares reversed course mid-morning to end the day with impressive gains.
While the major indexes managed to close higher today, the same can't be said about embattled regional lender First Republic Bank (FRC), which sold off sharply in another volatile session.
Amazon.com (AMZN) headlined an onslaught of earnings reports released overnight. The e-commerce giant swung to a first-quarter profit of 31 cents per share on $127.5 billion in revenue (up 9.5% year-over-year), with both figures beating estimates. However, in the company's earnings call, Chief Financial Officer Brian Olsavsky warned of slowing revenue growth in the key Amazon Web Services (AWS) cloud division amid macro headwinds.
Subscribe to Kiplinger's Personal Finance
Be a smarter, better informed investor.
Save up to 74%
Sign up for Kiplinger's Free E-Newsletters
Profit and prosper with the best of expert advice on investing, taxes, retirement, personal finance and more - straight to your e-mail.
Profit and prosper with the best of expert advice - straight to your e-mail.
"As expected, customers continue to evaluate ways to optimize their cloud spending in response to these tough economic conditions in the first quarter," Olsavsky said. "And we are seeing these optimizations continue into the second quarter with April revenue growth rates about 500 basis points [a basis point = 0.01%] lower than what we saw in Q1." After being up more than 10% in Thursday's after-hours session, Amazon stock finished 4.0% lower today.
Sign up for Kiplinger's FREE Investing Weekly e-letter for stock, ETF and mutual fund recommendations, and other investing advice.
In non-earnings news, First Republic stock was up 6.6% at its intraday peak before ending the session down 43.5%. Sparking the roller-coaster ride was the release of a review on the Federal Reserve's efforts to help avert last month's failure of Silicon Valley Bank. While the lender collapsed due to "a textbook case of mismanagement by the bank," writes Michael Barr, the Fed's vice chair for supervision, in the review, "Federal Reserve supervisors failed to take forceful enough action." Not helping matters was a CNBC report speculating on a potential Federal Deposit Insurance Corporation (FDIC) takeover of First Republic.
Today's wild swing capped off a volatile week for the regional bank stock following the release of its first-quarter earnings report on Monday. After closing last Friday at $14.26, shares finished this week at $3.50, off more than 75%.
Also in focus today was the latest personal consumption expenditures (PCE) price index, the Fed's preferred measure of inflation that tracks consumer spending. Data from the Bureau of Economic Analysis showed that the March PCE index was up 0.1% month-over-month, slower than the 0.3% increase seen in February. However, the core PCE index, which excludes food and energy prices, remained unchanged at 0.3%. Annual increases for both PCE and core PCE were slower than February's readings, at 4.2% and 4.6%, respectively.
"The Fed is in a tough spot," says Bill Adams, chief economist for Comerica Bank. Although data shows growth in both the labor market and the economy are cooling, inflation is still too high. "The Fed is stuck between raising interest rates and likely pushing the economy into a recession on the one hand, or pausing and risking that inflation reaccelerates in a few quarters if the economy regains momentum and momentum in sticky prices stays high." The next Fed meeting kicks off on Tuesday, with the central bank expected to raise interest rates by another quarter of a percentage point.
At today's close, the S&P 500 was up 0.8% to 4,169, the Dow Jones Industrial Average added 0.8% to 34,098, and the Nasdaq Composite rose 0.7% to 12,226. All three indexes finished higher on the month.
Sell in May and go away?
It's that time of year when investors ponder the age-old stock market adage: Sell in May and go away? "The 'sell in May' proverb is said to have originated centuries ago in England when merchants, bankers and other interested parties in London's financial district noticed that investment returns generally did worse in the summer," writes Dan Burrows, senior investing writer at Kiplinger.
These days, the saying encompasses the six months from May through October in which stocks have shown historical weakness. This has led many investors to believe that it's better to be out of the stock market than in it. "The problem with this seasonal strategy is that it doesn't work more often than it does," says Brian Levitt, global market strategist at Invesco, "and over a long-term period it would have cost investors dearly."
Instead, market participants would be wise to stay the course and focus on high-quality picks that can help them achieve their long-term investing goals. When looking for the best stocks to buy, investors should focus on top blue chip stocks, including those found among the highest-rated Dow stocks. These names are typically industry-leading companies that have solid fundamentals.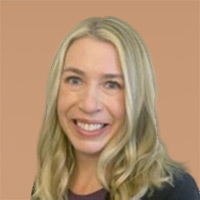 Contributing Editor, Kiplinger.com
With over a decade of experience writing about the stock market, Karee Venema is an investing editor and options expert at Kiplinger.com. She joined the publication in April 2021 after 10 years of working as an investing writer and columnist at Schaeffer's Investment Research. In her previous role, Karee focused primarily on options trading, as well as technical, fundamental and sentiment analysis.