Stock Market Today: Stocks Rise After AI Outlook Sparks Explosive Nvidia Rally
The Nasdaq and S&P 500 made impressive advances today after chipmaker Nvidia forecast record quarterly revenue on AI growth.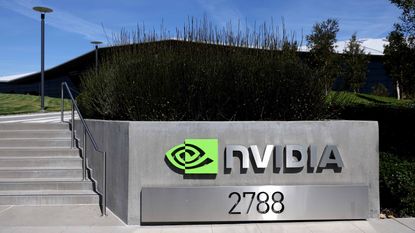 (Image credit: Getty Images)
A blowout earnings report and artificial intelligence (AI) outlook from Nvidia (NVDA) temporarily took Wall Street's mind off the looming debt ceiling deadline.
While NVDA's good vibes spread to several other tech stocks, fellow chipmaker Intel (INTC) tumbled in reaction to the impressive results. Indeed, INTC was one of the worst-performing blue chip stocks today, which kept the Dow Jones Industrial Average in the red.
Taking a closer look at Nvidia's earnings report shows the company reported first-quarter earnings of $1.09 per share on $7.2 billion in revenue, much higher than analysts were expecting. More notably, the company said it expects current-quarter revenue of $11 billion vs expectations for $7.2 billion in sales.
Subscribe to Kiplinger's Personal Finance
Be a smarter, better informed investor.
Save up to 74%
Sign up for Kiplinger's Free E-Newsletters
Profit and prosper with the best of expert advice on investing, taxes, retirement, personal finance and more - straight to your e-mail.
Profit and prosper with the best of expert advice - straight to your e-mail.
"Skeptics of the AI bubble have been silenced for the moment," says Louis Navellier, chairman and founder of Navellier & Associates. "Nvidia blew away the bullish estimates and guided even higher, as server farms around the world who hope to participate in the rollout of AI software need to retool with NVDA's bleeding edge GPUs to handle the super high processing speed requirements."
NVDA stock soared 24.4% today in reaction. But even with shares up 160% for the year-to-date, analysts overwhelmingly believe the stock is still a Buy. "Of the 48 analysts issuing recommendations on NVDA surveyed by S&P Global Market Intelligence, 31 rate it at Strong Buy, nine say it's a Buy and eight call it a Hold," writes Dan Burrows, senior investing writer at Kiplinger, in his breakdown of Nvidia earnings. "That works out to a consensus recommendation just shy of Strong Buy."
NVDA's jaw-dropping rally helped lift other semiconductor stocks, including Advanced Micro Devices (AMD, +11.2%) and Taiwan Semiconductor Manufacturing (TSM, +12.0%). But Intel went the other way, shedding 5.5% on competition concerns.
Fitch puts U.S. credit rating on negative watch
On the economic front, first-quarter gross domestic product (GDP) was upwardly revised to 1.3% from the initial reading of 1.1%. Additionally, weekly jobless claims rose by 4,000 last week, though this was a much lower increase than economists were expecting.
While there were no market-moving headlines related to the debt ceiling crisis today, investors kept a cautious eye out for updates. Late Wednesday, Fitch Ratings put the AAA credit rating held by the U.S. on negative watch due to brinkmanship in Washington. "The Rating Watch Negative reflects increased political partisanship that is hindering reaching a resolution to raise or suspend the debt limit despite the fast-approaching x date," the agency said in its press release. Treasury Secretary Janet Yellen has estimated the U.S. will run out of money to pay its bills on June 1.
"Fitch placing the U.S. credit rating on negative watch is worrisome and brings to light an outcome that many investors are ignoring: the possibility of a default," says Ryan Belanger, founder and managing principal at Claro Advisors. "We will most likely see a debt ceiling deal, as neither political party wants the responsibility of a default, which will be a disastrous outcome."
At today's close, the Nasdaq Composite was up 1.7% at 12,698, the S&P 500 was 0.9% higher at 4,151, and the Dow was down 0.1% at 32,764.
Best AI stocks, AI ETFs
Nvidia isn't the only company poised to profit on AI growth. Thanks to the sudden rise in popularity for generative AI like ChatGPT, the market for this new technology is expected to grow by leaps and bounds through the end of this decade. Fortune Business Insights, for instance, expects the global artificial intelligence market size to expand by 21.6% annually through 2030 to reach $2.0 trillion.
"Generative AI will profoundly impact business and operating models," says Mark Raskino, distinguished VP analyst at Gartner. And the fear of missing out could be a powerful driver for the technology, Raskino adds. "AI is reaching the tipping point where CEOs who are not yet invested become concerned that they are missing something competitively important." This could accelerate further growth in the industry.
For investors looking to play the hot hand of the market, there are plenty of opportunities among the best AI stocks. There are also the best AI ETFs for those that want a broader approach to the industry.
Related Content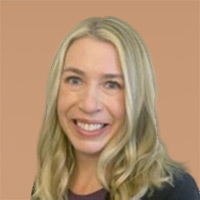 Contributing Editor, Kiplinger.com
With over a decade of experience writing about the stock market, Karee Venema is an investing editor and options expert at Kiplinger.com. She joined the publication in April 2021 after 10 years of working as an investing writer and columnist at Schaeffer's Investment Research. In her previous role, Karee focused primarily on options trading, as well as technical, fundamental and sentiment analysis.