4 Car Stocks That Have the Pros Revved Up
Supply-chain challenges and a global chip shortage have hampered the auto industry, but analysts think these car stocks have room to run.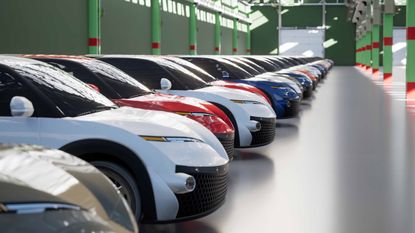 (Image credit: Getty Images)
The adoption of electric vehicles (EVs) in comparison to internal combustion engine (ICE) vehicles has increased exponentially, fueled by government incentives and a friendly regulatory environment. This has resulted in even legacy car stocks going electric in a big way.
This transition from fossil-fueled cars to going electric got a big boost in 2021 when President Joe Biden signed an executive order targeting 50% of all new passenger cars and light trucks sold in the U.S. should be electric by 2030.
But the industry has more recently been hampered by familiar pandemic woes, including supply-chain constraints impacting production and rising inflation being a key concern even as demand continues to be strong for these vehicles.
If this was not enough, the Chinese government imposed strict lockdowns across major Chinese cities like Shanghai to contain a wave of COVID-19. This has led to production halts at many key plants for EV manufacturers, which is only compounding a pre-existing automobile chip shortage.
Despite these short-term hurdles, the long-term implications for these car stocks is evident. EV sales hit 6.75 million units in 2021 – more than double what they did in 2020, according to electric vehicle data site EV-volumes.com. While the impressive growth rate was due in part to easy year-over-year comparisons, expectations are for nearly 41% more EVs to be sold this year compared to last.
But which car stocks are poised to capture this growth? To answer that question, we used the TipRanks database, which allows investors to evaluate stocks using a variety of criteria, including analyst ratings and price targets.
Here, we'll look at four popular car stocks and see what the pros are saying about each one. Each of the names featured here boasts mostly Buy or better ratings from analysts and each offers significant upside potential to current levels based on their consensus price targets.
Disclaimer
Data is as of April 17.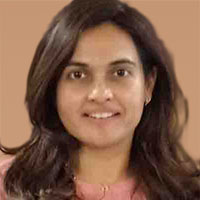 Contributing Writer, Kiplinger.com
Shrilekha Pethe has been extensively covering and writing about the U.S. financial markets since 2015. Prior to writing about the world of finance, Shrilekha worked as an equity research analyst for a bulge-bracket client in investment banking, Credit Suisse. Her sole objective is to help investors make better and informed decisions. Her core competency lies in analyzing stocks across different sectors, from technology to mining, and banking to oil and gas. She holds a postgraduate degree in finance from ICFAI Business School, Pune, and is currently on her way to becoming a Certified Financial Planner. Shrilekha has been writing for TipRanks since January 2021. You can contact Shrilekha on LinkedIn.