Tough Times for a Family Business
His dry-cleaning operation was rocked by the pandemic, but he is staying optimistic.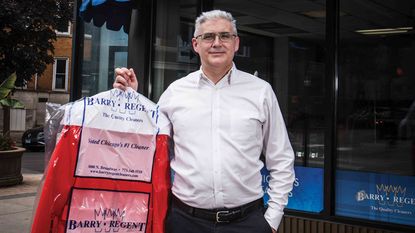 (Image credit: Photo by Bob Stefko)
Profile
Who: Richard Atack, age 51
What: Manager, Barry-Regent Dry Cleaners
Where: Chicago
Subscribe to Kiplinger's Personal Finance
Be a smarter, better informed investor.
Save up to 74%
Sign up for Kiplinger's Free E-Newsletters
Profit and prosper with the best of expert advice on investing, taxes, retirement, personal finance and more - straight to your e-mail.
Profit and prosper with the best of expert advice - straight to your e-mail.
How long have you been in business? I manage the business for my father-in-law, the owner, who is now retired. His mother started the business in 1950. I've been working here for 29 years.
How did the pandemic affect you? Typically, we have customers in the thousands monthly. In late March and early April of last year, we were down 75%, working at 25% capacity. We're now approaching about 60% to 65% of where we should be. There are definitely some customers, especially professionals who worked in an office who started working from home, who didn't have any need for their business attire and just stopped coming in, while others carried on with reduced loads.
Who are your customers? We have cus­tomers from all backgrounds and professions. Just being able to talk to customers who are doctors, lawyers, educators, restaurateurs and others about their experiences has been very helpful. And last year, even before the masks were mandated, I was able to pay my seamstresses to make masks as a goodwill gesture to our customers.
How did you reduce expenses? Dry cleaning is a very labor-intensive industry; payroll is by far our biggest expense. We have a pretty low turnover of employees and keep them for years, if we can. We have employees who have been here longer than I have. So it was very difficult to juggle who to keep and who to cut hours for. We used to have between 25 and 30 employees. We currently have about 20.
Did you get payroll protection support? Yes. The PPP money really helped to keep people on—although once we had the money, the rules kept changing for how you keep track of your expenses in order to qualify for forgiveness. It was time-consuming for a small business. We don't have a payroll or HR department; it's all down to me to figure things out. With a little help from the bank and from the dry-cleaning association, talking to other cleaners, finding out what they've done, we got it worked out. And then for the second round of PPP money, it seemed a little easier.
Are you optimistic about the future of your business? It's very hard to know how close to normal we will get back to. People's work habits and travel habits have changed. On the flip side, a lot of cleaners went out of business, so maybe there's not as much competition. And the industry is always changing, with fashions and what type of clothes people are wearing. There are technical changes, such as new solvents and cleaning methods that are more environmentally friendly. I don't see it as a growth industry, but I also see it as an industry where if you're providing quality service, there's no reason not to be optimistic and have confidence in the future. Knowing that the Chicago community is in this together, and supportive of each other, has been one positive of the whole situation.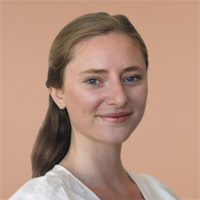 Staff Writer, Kiplinger's Personal Finance
Emma Patch joined Kiplinger in 2020. She previously interned for Kiplinger's Retirement Report and before that, for a boutique investment firm in New York City. She served as editor-at-large and features editor for Middlebury College's student newspaper, The Campus. She specializes in travel, student debt and a number of other personal finance topics. Born in London, Emma grew up in Connecticut and now lives in Washington, D.C.