Fair Deals in a Tough Market
When you live and work in a small town, it's not all about profit.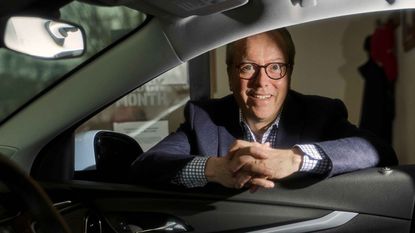 (Image credit: Photo by Shavya Krag)
Who: Leo Karl III, 61
What: President of Karl Chevrolet
Where: New Canaan, Conn.
Subscribe to Kiplinger's Personal Finance
Be a smarter, better informed investor.
Save up to 74%
Sign up for Kiplinger's Free E-Newsletters
Profit and prosper with the best of expert advice on investing, taxes, retirement, personal finance and more - straight to your e-mail.
Profit and prosper with the best of expert advice - straight to your e-mail.
Who are your customers? We sell new Chevrolets and a variety of preowned vehicles, predominantly trucks and SUVs. We cater to small businesses with work trucks, but the core of our business is families that drive various sizes of SUVs for hauling kids and gear around and living life in New England. Leasing is around half of our business.
New Canaan has a population of around 20,000 people. It's in the heart of Fairfield County, Conn., best known as a bedroom community for New York commuters. We're a third-generation family business, with about 40 employees now. There are several nearly 100-year-old family businesses that have been in the same family in New Canaan—there's been a lot of camaraderie and competition over the years.
How did the pandemic impact your business? I made the decision early on that we were not going to lay anyone off, although I asked everyone to take a 20% pay cut temporarily. We had customers in the health care industry and local first responders who rely on their vehicles every day, so we wanted to be here for them. And because we weren't spending time doing a lot of regular business, we rallied around some community needs. We helped Grace Farms Foundation, which is a local nonprofit, distribute masks, gowns, shields and gloves to local hospitals and first responder organizations. And we served as a drop-off point for water and food for some local health care organizations. So we kept busy during those times.
Many smaller-town dealers are involved in the community. One of the hallmarks of our business has always been community involvement. I'm currently on the board at Waveny Life Care Network, which is a senior living and care organization. It has been really interesting to have a retail auto business as my day job and then to be on the board of a health care facility through the pandemic. But I think those two things combined gave me access to a lot of information as it was evolving and to navigate the business side for my employees. Throughout the pandemic, we openly communicated with our team on the latest health and safety information from the CDC, the state and my local health care connections.
How have you grappled with supply shortages? When the pandemic first hit, there were a tremendous number of late model preowned vehicles on the market at very low prices. Hertz was going through a bankruptcy, and they were liquidating vehicles with very few miles on them. So we aggressively bought a lot of that kind of inventory, and that fueled our business for the following year. We went from selling about one used car for every three new to selling two or three used vehicles for every one new. But eventually, that supply shrank, and in March and April of last year, the prices had risen so much that a three-year-old vehicle was selling for almost the same price as a brand-new one. I couldn't bring myself to ask our customers to pay that kind of a premium. We still did a fair amount of preowned sales, but not as brisk as the year before.
You don't charge above sticker price? Integrity is one of our core values, and we have never charged a premium for any vehicle. On the new-car side of things, inventory is very tight. I normally have 150 new vehicles in stock, and now I might have 10. While other stores have been waiting to get vehicles in and tacking on market premiums, we have had customers order from the factory and pay in advance. The longer the pandemic has gone on, the harder it has been to continue this policy. But we're delivering new vehicles every month and keeping the lights on and keeping our team engaged. And our customers, I think, are happy, even if they're not jubilant about the wait. I believe in the long term that we will come out of this stronger because we've tried to do the right thing by our customers.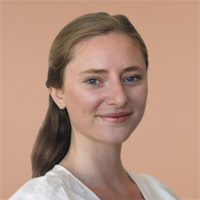 Staff Writer, Kiplinger's Personal Finance
Emma Patch joined Kiplinger in 2020. She previously interned for Kiplinger's Retirement Report and before that, for a boutique investment firm in New York City. She served as editor-at-large and features editor for Middlebury College's student newspaper, The Campus. She specializes in travel, student debt and a number of other personal finance topics. Born in London, Emma grew up in Connecticut and now lives in Washington, D.C.