FAQs About Medicare
When you turn 65, you have to master a new health care system. We're here to help.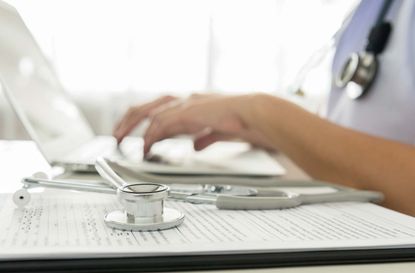 (Image credit: utah778)
About 10,000 people turn 65 every day, and along with that milestone comes a challenge: You need to get up to speed on the many ins and outs of Medicare. There's a lot at stake. You have to pick supplemental insurance to fill Medicare's coverage gaps, and you might have to switch to less-expensive versions of some medications. If you don't sign up by the deadline or you make other mistakes, you could end up with lifetime penalties, denied claims or big bills you shouldn't have to pay.
Every day, my in-box is filled with questions from readers about the nuances of Medicare. The following frequently asked questions will help you navigate the system and deal with tricky issues.
Sign-up Questions
Do I need to sign up for Medicare, or will I be enrolled automatically? If you signed up for Social Security before age 65 (eligibility for full benefits currently begins at age 66), you will automatically be enrolled in Medicare parts A and B and receive your card three months before your 65th birthday. Part A covers hospitalization and is generally premium-free; Part B covers outpatient care, such as doctors' visits, x-rays and tests, and costs $134 a month for people who enroll in 2017 (or more for high earners).
Subscribe to Kiplinger's Personal Finance
Be a smarter, better informed investor.
Save up to 74%
Sign up for Kiplinger's Free E-Newsletters
Profit and prosper with the best of expert advice on investing, taxes, retirement, personal finance and more - straight to your e-mail.
Profit and prosper with the best of expert advice - straight to your e-mail.
Everyone else needs to take steps to enroll—or face a lifetime late-enrollment penalty (unless you're still working and have employer coverage; see below). Go to www.socialsecurity.gov (opens in new tab) to sign up anytime from three months before until three months after you turn 65 (your "initial enrollment period"), even if you are waiting to file for Social Security benefits.
I'm still working. Do I need to sign up? That depends on the size of your company. If you or your spouse (if you're covered by your spouse's insurance) is still working for a firm with 20 or more employees, the employer's insurance is your primary coverage, and Medicare is secondary and can fill any gaps in coverage. You aren't required to sign up for Medicare at 65, and you won't have a late-enrollment penalty as long as you sign up within eight months of leaving your job and losing work-based coverage (or losing coverage under your spouse's insurance).
If you work for a large employer and are happy with its coverage, you may decide to delay signing up for Part B. (Many people still sign up for Medicare Part A at 65.) But the rules are different if you work for a company with fewer than 20 employees. In that case, Medicare generally becomes your primary coverage at age 65, and you need to sign up for Part A and Part B while you're still working. Some small employers negotiate with insurers to keep employee coverage primary for workers after age 65, but this is unusual; get it in writing from your boss before you delay signing up.
Also note that you can't delay signing up for Part A if you're already receiving Social Security benefits and were automatically enrolled in Medicare—even if you're still working.
I have a health savings account at work. Can I still contribute to my health savings account after I turn 65? Yes, as long as you haven't enrolled in Medicare. If you are able to delay signing up for Medicare parts A and B (see above), you can continue contributing to an HSA. Before you decide, determine whether the HSA's tax breaks, any employer contributions and other benefits are more valuable than the premium-free Part A coverage.
I have retiree health insurance. Do I need to sign up for Medicare at age 65? Unless you or your spouse is still working and has current employer coverage, you should sign up for both Medicare Part A and Part B at 65. Retiree coverage can fill gaps in Medicare (which would otherwise require medigap and Part D policies or a Medicare Advantage plan), but it's secondary to Medicare after age 65, and it may not kick in at all if you don't sign up for Medicare. Federal retiree coverage is an exception; it remains your primary coverage if you don't sign up for Medicare, but you will pay a penalty if you decide to sign up for Part B later.
What's the penalty for not signing up? You'll have to pay a late-enrollment penalty of 10% of the Medicare Part B premium for every year you should have had coverage. The penalty applies as long as you receive Medicare benefits. If you miss the initial enrollment period or the eight-month window after you or your spouse stops working, you can only sign up from January through March in any year for coverage to begin July 1.
Filling the Gaps
Why do I need medigap insurance? You still have to pay deductibles and co-payments. Most people buy a Medicare supplement (medigap) policy to pay those costs, plus Part D prescription-drug coverage because Medicare generally doesn't cover drugs. Or you can sign up for a private Medicare Advantage plan, which provides both medical and drug coverage.
Medigap policies are sold by private insurers and come in 10 standardized versions (A through D; F; G; and K through N). Every medigap plan with the same letter designation must provide the same coverage, even though prices can vary by insurer. You can use any doctor or facility that is covered by Medicare. Many state insurance departments have medigap price lists by insurer (go to www.naic.org (opens in new tab) and click "map" for links). Kiplinger's readers can get a personalized report at Weiss Medigap for $49 (www.weissmedigap.com/kiplinger (opens in new tab)).
Part D prescription-drug plans are sold by private insurers and have average premiums of $34 per month. You can compare premiums and out-of-pocket costs for your drugs under each Part D plan in your area at www.medicare.gov/find-a-plan (opens in new tab).
Medicare Advantage plans combine medical and drug coverage and may also provide coverage that isn't available through Medicare, such as for some dental and vision care. Premiums average $38 per month, which tends to be lower than for medigap plus Part D, but you may have more out-of-pocket costs. The plans usually have a limited network of doctors and hospitals, and you may have higher costs (or no coverage) if you go out of network. You may also need a referral to see a specialist. You can shop for a Medicare Advantage plan at www.medicare.gov/find-a-plan (opens in new tab). For an analysis of the best values based on typical costs for people in good, fair and poor health, go to www.medicarenewswatch.com (opens in new tab).
I've been paying high premiums for my medigap Plan F. Can I switch to another policy to save money? Maybe. There's a huge price range for medigap policies, and you may be able to save by switching. But depending on your health and the state where you live, your options may be limited. Insurers cannot reject you or charge more because of preexisting conditions if you buy a medigap policy within six months of signing up for Medicare Part B. But after that, your health can affect your costs and coverage options. If you're still healthy, you may qualify for a better deal with another insurer.
Some insurers will let you switch to a less-comprehensive policy without medical underwriting—for example, to high-deductible Plan F, for which you pay a $2,200 deductible in 2017 before medigap coverage kicks in. Median premiums are $610 per year for a 65-year-old man, compared with $2,184 for the standard Plan F, according to Weiss Ratings. Plan N has coverage similar to that of standard Plan F, but you pay the Part B deductible ($183 in 2017) and a $20 co-payment for each physician visit, as well as $50 for emergency-room visits. Median premiums are $1,448 per year.Your state may offer special opportunities to switch, regardless of pre­existing conditions. For example, New Yorkers can switch medigap policies at any time regardless of health. In Missouri, you can switch to another insurer's version of your letter plan on your policy anniversary. (Learn more from your state health insurance assistance program at www.shiptacenter.org (opens in new tab), or call 800-633-4227 for contacts.)
The doctor I want to use isn't covered by my Medicare Advantage plan. When can I switch to a different plan? You generally can't switch to another Medicare Advantage plan until open enrollment in the fall, which runs from October 15 to December 7, 2017, for 2018 coverage. There are a few exceptions: You can switch plans if you qualify for a special enrollment period, such as if you move to an address that isn't in your plan's service area. You can also switch to a Medicare Advantage plan with a five-star quality rating anytime during the year. But there are only 17 five-star plans in the U.S. in 2017 (look up "Medicare health plans" by zip code at www.medicare.gov/find-a-plan (opens in new tab)).
If you join a Medicare Advantage plan when you are first eligible for Medicare and switch back to traditional Medicare within 12 months, you can buy a medigap policy and a Part D plan within 63 days of the change. Each year, you can switch from Medicare Advantage back to traditional Medicare and get a Part D drug plan from January 1 to February 14. But you could be rejected or charged more for medigap because of a preexisting condition. For more about the rules, see Medicare Interactive at www.medicareinteractive.org (opens in new tab).
Saving Money
How high must my income be to get snagged by the Medicare high-income surcharge? If the total of your adjusted gross income plus tax-exempt interest income is more than $85,000 if you're single or $170,000 if you're married and filing jointly, you have to pay extra for Part B, with monthly premiums of $187.50 to $428.60 in 2017, depending on your income. You'll also have to pay an extra $13.30 to $76.20 each month for Part D drug coverage.
The high-income surcharge is based on your last tax return on file—for 2017 premiums, that's your 2015 return. If your income has dropped since then because of certain life-changing events, such as divorce or retirement, you can ask the Social Security Administration to base premiums on your more-recent income by filing Form SSA-44 and providing documentation. (See the Social Security Administration's Medicare Premiums: Rules for Higher-Income Beneficiaries (opens in new tab).)
My doctor prescribed an expensive drug and even with my Part D coverage, I have to pay a lot of the cost out of pocket. What can I do to pay less? First, ask your doctor if you can use a generic drug or a "therapeutic alternative" that costs less under your plan. Also see if you can reduce co-pays by using a preferred pharmacy (ask your insurer which pharmacies are preferred). Then look for a new plan during open enrollment in the fall. Use the Medicare Plan Finder (www.medicare.gov/find-a-plan (opens in new tab)) to compare premiums plus out-of-pocket costs for your drugs. See if there are restrictions, such as requiring prior authorization from your provider before covering pricey drugs, or step therapy, which means you have to try less-expensive drugs first, if possible.
After I'm on Medicare, can I use HSA money for medical expenses without paying taxes on it? Even though you can no longer contribute to an HSA after you sign up for Medicare, you can use money already in the account tax-free for medical expenses. You can also use the HSA money tax-free for Part B, Part D and Medicare Advantage premiums (but not medigap).
Appealing Denied Claims
My Medicare claim was denied. What can I do? First find out why it was denied. It may be a coding error your doctor can fix and resubmit. Or Medicare may cover an expense but not submit the claim to your supplemental insurer (go to www.mymedicare.gov (opens in new tab) to update this information). Drug coverage may be denied if you didn't follow procedures for step therapy or prior authorization, but that denial may be reversed when you resubmit the forms.
If that doesn't work, you have 120 days to appeal the denial. Look on the back of the Medicare summary notice for details, and see www.medicare.gov (opens in new tab) for more about each level of appeal. You have just 60 days to file an initial appeal for Medicare Advantage or Part D; follow the instructions on the explanation of benefits.
You can get help appealing a claim from your state health insurance assistance program (www.shiptacenter.org (opens in new tab)) or the Medicare Rights Center (www.medicarerights.org (opens in new tab); 800-333-4114). Or use the Center for Medicare Advocacy's appeal self-help packet (www.medicareadvocacy.org (opens in new tab)).
Contributing Editor, Kiplinger's Personal Finance
As the "Ask Kim" columnist for Kiplinger's Personal Finance, Lankford receives hundreds of personal finance questions from readers every month. She is the author of Rescue Your Financial Life (McGraw-Hill, 2003), The Insurance Maze: How You Can Save Money on Insurance -- and Still Get the Coverage You Need (Kaplan, 2006), Kiplinger's Ask Kim for Money Smart Solutions (Kaplan, 2007) and The Kiplinger/BBB Personal Finance Guide for Military Families. She is frequently featured as a financial expert on television and radio, including NBC's Today Show, CNN, CNBC and National Public Radio.