10 Top Consumer Stocks to Stuff in Your Cart
The rough end to 2018 put analysts on their toes as they looked ahead toward 2019.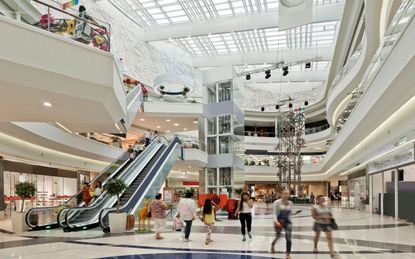 (Image credit: Getty Images)
The rough end to 2018 put analysts on their toes as they looked ahead toward 2019. Some experts suggested that with U.S. GDP growth projected to slow, investors should rotate into more defensive sectors such as consumer staples and healthcare. However, others said the markets would surprise the pessimists with a robust recovery.
"Based on fundamentals, I don't think the pullback we had in this market was ever justified. Markets will do what they'll do. I think you have significant upside here," Jonathan Golub, chief U.S. equities strategist at Credit Suisse, told CNBC on Dec. 31. "Therefore, we would think that the bottom has been put in this market."
If you lean toward 2019 being a bounce-back year, consumer stocks are an excellent choice to ride the wave.
One metric that drives the share prices of consumer stocks is the strength of the job market. If Americans are employed and their wages are growing, that will help consumer spending. Well, the U.S. has trounced expectations in two nonfarm payrolls reports announced this year (December and January), which should go a long way toward strengthening consumer spending trends.
Here are 10 of the best consumer stocks to buy for 2019. Some of these stocks are more defensive in nature – better suited for a volatile year. A few others are more aggressive and could ride a bullish wave better than most.
Data is as of Feb. 7. Dividend yields are calculated by annualizing the most recent quarterly payout and dividing by the share price. Analyst opinions provided by The Wall Street Journal.
Contributing Writer, Kiplinger.com
Will has written professionally for investment and finance publications in both the U.S. and Canada since 2004. A native of Toronto, Canada, his sole objective is to help people become better and more informed investors. Fascinated by how companies make money, he's a keen student of business history. Married and now living in Halifax, Nova Scotia, he's also got an interest in equity and debt crowdfunding.