20 Top Stock Picks the Analysts Love for 2019
Volatility was the name of the game for stocks in 2018.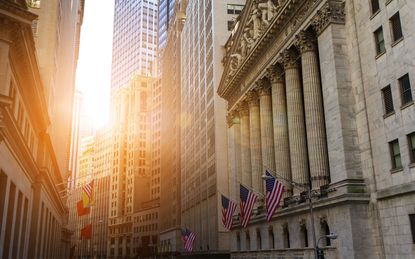 (Image credit: Getty Images)
Volatility was the name of the game for stocks in 2018. The market plunged to severe lows in both February and December, but all-time highs in September. The Standard & Poor's 500-stock index and Dow Jones Industrial Average were both on the precipice of bear markets late in the year. However, we enjoyed a surprising "Santa Claus" rally that saw the Dow climb more than 1,000 points – its biggest single-day point gain ever – on Dec. 26.
When you're evaluating stock picks for 2019, expect more of the unexpected.
Continued volatility seems unavoidable considering unsolved trade tensions and heightened worries about the Federal Reserve and interest-rate hikes. The flip side? "Despite the volatility that we have witnessed in the global markets, for 2019 our analysts are maintaining a pro-growth, pro-cyclical bias," RBC Capital writes in its 2019 outlook. Many Wall Street analysts, in fact, predict upside in 2019. That includes Deutsche Bank, whose 3,250 target for the S&P 500 next year implies more than 30% upside for the market!
With this outlook in mind, here are some of the analyst community's top stock picks for 2019. These are stocks, large and small, that boast a "Strong Buy" analyst consensus and significant upside potential. We used TipRanks to ensure that these picks also enjoy the support of top-performing analysts who have strong track records.
Disclaimer
Data is as of Dec. 27, 2018. Stocks are listed in alphabetical order.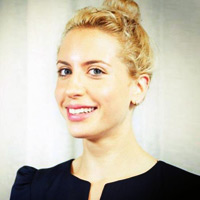 Contributing Writer, Kiplinger.com
Harriet Lefton, originally from the U.K., began her career as a journalist specializing in the niche world of metal markets. She graduated from the University of Cambridge before becoming a qualified U.K. lawyer. Now she has turned her attention to the world of financial blogging, covering U.S. stocks, analysts and all manner of things finance-related.