The 9 Best Stocks of America's Last Bear Market
It's official.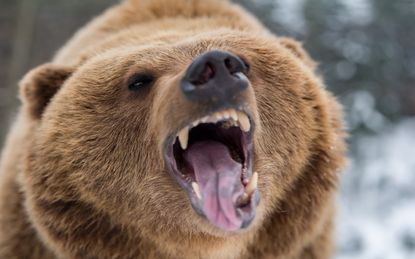 (Image credit: Getty Images)
It's official. The Nasdaq Composite has waded all the way into bear-market territory, now down 20% from its late-September peak. The Dow Jones Industrial Average and the Standard & Poor's 500-stock index aren't far behind.
Whether the fourth-quarter selloff is merited doesn't entirely matter. If the crowd believes the rout suffered over the course of the past three months is the shape of things to come, stocks will lose more ground as investors create the very bear market they fear. It's a self-fulfilling prophecy.
But here at the precipice of seeing the market's condition shift from bad to worse, remember: Not all stocks have to lose ground, even if the tide is going out. One only has to look at the nine big stocks that managed to gain ground between October 2007 and March 2009 – America's last bear market – to appreciate that some companies have staying power even in rough environments.
Here are nine S&P 500 stocks that actually gained in the face of the 2007-09 bear market. Notice in all nine cases, there was something unique about these organizations that shielded them from the full impact of economic woe. And in some cases, they still look properly positioned to fight off another bear attack.
Disclaimer
Data is as of Dec. 24, 2018.
James Brumley is a former stock broker, registered investment adviser and Director of Research for an options-focused newsletter. He's now primarily a freelance writer, tapping more than a decade's worth of broad experience to help investors get more out of the market. With a background in technical as well as fundamental analysis, James touts stock-picking strategies that combine the importance of company performance with the power of stock-trade timing. He believes this dual approach is the only way an investor has a shot at consistently beating the market. James' work has appeared at several websites including Street Authority, Motley Fool, Kapitall and Investopedia. When not writing as a journalist, James works on his book explaining his multi-pronged approach to investing.