7 Stock Picks That Analysts Are Actually Upgrading Now
The stock market is a mess of bearishness and volatility right now.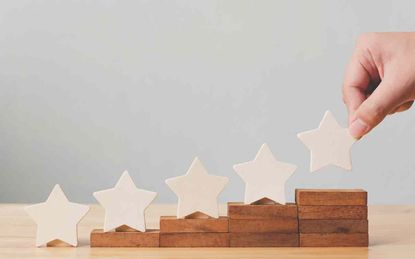 (Image credit: Getty Images)
The stock market is a mess of bearishness and volatility right now. But despite the carnage, a sizable number of stock picks are starting to look better in the eyes of Wall Street's pros, and they're starting to compile some analyst upgrades as a result.
The Federal Reserve has introduced aggressive measures and Congress is finalizing a $2 trillion rescue package. That's at least providing a sense that there might be a backstop in place to prevent a total implosion of GDP over the next two quarters. But the hit to corporate profits still is hard to quantify at this point. We know it will be bad once the first-quarter earnings reports start trickling in next month. We just don't know how bad.
"We have zero visibility on the earnings front," says Sonia Joao, a financial advisor based in Houston, Texas. "We're hoping for the best but bracing for the worst and trying to keep our portfolios weighted toward higher-quality names."
Nonetheless, Wall Street's pros are starting to see a brighter picture for a few stock picks. Part of this is simply a function of price: No matter how bad the economic picture looks, at some price, most stocks are worth owning. And in some cases, stock prices have fallen far more than even a worst-case scenario would suggest.
"We don't necessarily need things to look good," says Doug Robinson, principal of San Francisco-based Robinson Capital Management. "We simply need for the outlook to go from awful to less bad. That's enough to see meaningful improvement in the sentiment toward most stocks."
Here are seven stock picks that have earned analyst upgrades amid the market chaos. An analyst upgrade is not holy writ – it's an educated guess. But it's an educated guess by the professionals that study the companies and know their financial situation inside and out. Thus, this list is a great start-off point for investors looking to put some cash to work.
Disclaimer
Data is as of March 26. Dividend yields are calculated by annualizing the most recent payout and dividing by the share price.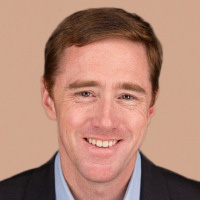 Contributing Writer, Kiplinger.com
Charles Lewis Sizemore, CFA is the Chief Investment Officer of Sizemore Capital Management LLC, a registered investment advisor based in Dallas, Texas, where he specializes in dividend-focused portfolios and in building alternative allocations with minimal correlation to the stock market.