7 Cheap Stocks Under $7 With Massive Upside Potential
If you're willing to take on a mountain of risk, these seven cheap stocks to buy have a mountain of potential, according to the Wall Street analysts who cover them.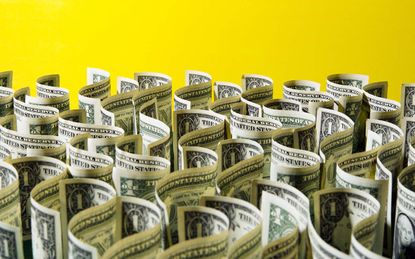 (Image credit: Getty Images)
Cheap stocks – that is, really cheap stocks that trade for single-digit prices – are among the most divisive stocks on Wall Street.
Some investors tend to avoid these names entirely. While nominal prices typically don't matter (there's little difference between a $50 stock and a $500 stock), stocks under $10 are different. They often face some sort of difficulty, such as weak fundamentals or overwhelming headwinds. Also, institutional buyers such as pensions and hedge funds often won't buy stocks that are cheaper than $10, and they really become sparse under the $5 mark. Thus, these companies miss out on the steadiness that accompanies institutional ownership.
But other investors love cheap stocks. In many cases, they see opportunity in these often battered shares, and some people simply prefer to buy their stocks in "lots" (typically 100 shares at a time) – something that's a little more difficult to do with the triple- and quadruple-digit crowd.
The reality is, low-priced stocks are a mix of high-return opportunity but also high risk. The crazy volatility introduced by the coronavirus outbreak certainly doesn't help. Further complicating things is that many of them are largely ignored by the media, making information difficult to come by. So if you are going to take a moonshot, take a cue from the pros that routinely cover these companies.
Here are seven of the best cheap stocks under $7. Using TipRanks' Stock Screener tool, we identified seven low-priced stocks that still have decent Wall Street analyst coverage and extremely bullish sentiment. Note that every one of these stocks still comes with colossal risk. But if you're looking to get aggressive and buy cheap on dips, the pros think each of these can offer some promise.
Data is as of March 2. Stocks listed in order of potential 52-week upside based on analysts' price targets.
Contributing Writer, Kiplinger.com
Maya Sasson, originally from San Francisco, California, is a financial blogger focusing on U.S. stocks as well as analyst activity. Before diving into the world of financial writing, she earned a B.S. in Mathematics from Tufts University, and began her career as a data analyst for a software company.