8 Dividend Consumer Stocks to Buy for Income & Growth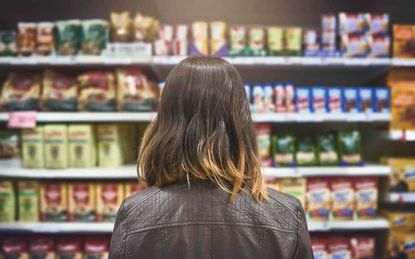 (Image credit: Getty Images)
Consumer stocks have been a mixed bag for investors in this bear market.
On the one hand, consumer staples, which provide life's necessities, have held up far better than the broader market as Americans stock up for what could be weeks spent indoors. But consumer discretionary stocks – companies selling clothes, burgers and cars – have been every bit as bad as the S&P 500, if not worse.
But there are several consumer stocks to buy on both sides of the aisle now: staples that should continue to perform well as long as the outbreak keeps a grip on the country, as well as discretionary plays that have been knocked down into value status and have higher yields – and higher upside potential when the economy rebounds – as a result.
Here are eight large-cap consumer stocks to buy for income and growth. These companies boast varied mixes of dividend and upside potential. Some of them are bounce-back plays, while others are steady Eddies that investors can hold to protect against additional market declines. However, all of them have seen their dividend yields become at least a little richer over the past few weeks.
Disclaimer
Data is as of March 24. Dividend yields are calculated by annualizing the most recent payout and dividing by the share price.
Contributing Writer, Kiplinger.com
Patrick Sanders is a freelance writer, editor and stock market expert. He is founding editor of Invested, a daily stock market newsletter published by U.S. News & World Report, and he managed U.S. News' investing advice section from 2015 to 2019. He previously was deputy managing editor of InvestorPlace.com. He operated news websites in southeast Europe and Turkey, was the founding managing editor of the New York Times editing center and was Connecticut news editor for The Associated Press. Patrick has made numerous media appearances as a stock market analyst and appeared on panels to discuss personal finance and investing. He served on the board of governors of the Society for Advancing Business Editing and Writing, and was co-chairman of the training committee to promote and develop training opportunities for business journalists throughout North America. Patrick is a graduate of Marshall University and now resides in Maryland. Follow him on
Twitter
or connect on
LinkedIn
.