5 Safe-Haven Stocks to Buy on Broader Market Weakness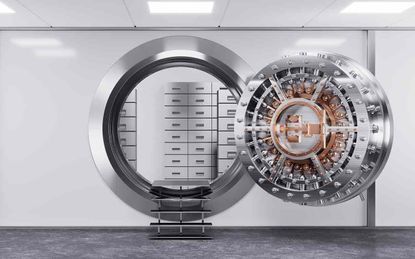 (Image credit: Getty Images)
A wide investor search is on for safe-haven stocks to buy.
We've plunged into a stock market correction that's nearing bear-market territory amid escalating coronavirus fears and a potential oil-price war. Some of the headline numbers have been eye-popping. The S&P 500 Index dropped roughly 18% in the course of two weeks – something it took nearly two months to do during the near-bear market in the fourth quarter of 2018. And oh, the volatility. The index has endured eight moves of 3% or more (in either direction) since Feb. 20, 2020. The last one before that came on Jan. 4 … of 2019.
Goldman Sachs analysts are calling for the end of the current bull market: "We believe the S&P 500 bull market will soon end," they write, projecting another 15% decline in stocks from here. However, Merrill Lynch strategists, led by Savita Subramanian, believe investors shouldn't panic-sell all of their holdings, arguing that while stocks will feel the effects, a bear market isn't imminent. "Negative headlines and panic selling are not good reasons to sell, but the coronavirus outbreak is now meaningfully impacting fundamentals," the firm writes.
This brutal market environment has investors seeking out "safe havens" – investments that are relatively more insulated if economic conditions worsen. Many safe-haven stocks boast products that people need regardless of the economic landscape (think health care, utilities and consumer staples). However, as the broader market finds itself further mired in the downturn, pinpointing the tickers that can hold up strong in the long run isn't easy. That's where TipRanks comes in.
Here are five save-haven stocks to buy on the current weakness. Using TipRanks' Stock Screener tool, we were able to zero in on five stocks the analyst community widely believes can maintain their bearings amid heightened levels of volatility. No stock is perfectly safe, but these companies are widely expected to come out on the other side better off than their peers.
Disclaimer
Data is as of March 10. Stocks listed in order of analysts' expectations for upside potential.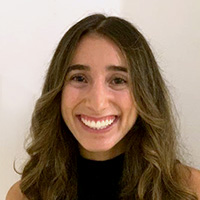 Contributing Writer, Kiplinger.com
Maya Sasson, originally from San Francisco, California, is a financial blogger focusing on U.S. stocks as well as analyst activity. Before diving into the world of financial writing, she earned a B.S. in Mathematics from Tufts University, and began her career as a data analyst for a software company.