10 Defense Stocks to Buy to Go on the Offensive
Handicapping stocks isn't exactly easy right now.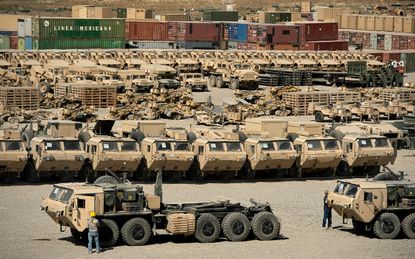 (Image credit: Getty Images)
Handicapping stocks isn't exactly easy right now. The echoes of the federal government's infrastructure spending plan unveiling still are ringing, and investors are trying to determine whether early February's correction was just a short-term hiccup. Even if the tide does continue to rise, it may not lift all boats in 2018 the way it did in 2017.
One group should shine regardless of what the future holds, however: defense stocks. Joe Quinlan, Managing Director and Chief Market Strategist at U. S. Trust, Bank of America Private Wealth Management, recently said, "The global demand for weapons has never been stronger, in our opinion. Global military spending is on a secular upswing, and expected to hit $1.67 trillion in 2018 – a 3.3% rise from the prior year and a level of spending not seen since the Cold War era."
Moreover, President Donald Trump has made expanding and upgrading the country's military a priority. Next fiscal year's proposed defense spending is 10% greater than recent annual spending allocations – a massive increase by military standards.
The government's spending plan and projected demand bode well for all makers of military hardware and providers of military logistics services. However, there are a handful of defense stocks that are better-positioned than others to capitalize on the planned spending growth.
Disclaimer
Data is as of Feb. 26, 2018. Dividend yields are calculated by annualizing the most recent quarterly payout and dividing by the share price. Companies are listed alphabetically. Click on ticker-symbol links in each slide for current share prices and more.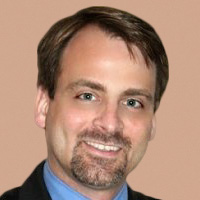 Contributing Writer, Kiplinger.com
James Brumley is a former stock broker, registered investment adviser and Director of Research for an options-focused newsletter. He's now primarily a freelance writer, tapping more than a decade's worth of broad experience to help investors get more out of the market. With a background in technical analysis as well as fundamental analysis, James touts stock-picking strategies that combine the importance of company performance with the power of stock-trade timing. He believes this dual approach is the only way an investor has a shot at consistently beating the market. James' work has appeared at several websites including Street Authority, Motley Fool, Kapitall and Investopedia. When not writing as a journalist, James works on his book explaining his multi-pronged approach to investing.