10 "Best Brands" Stocks That the Insiders Love
As consumers, we love brands.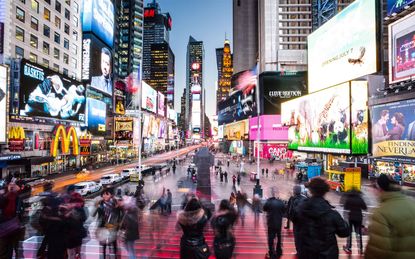 (Image credit: Getty Images)
As consumers, we love brands. And why not? We're all time-starved, so brands offer quick shortcuts in a cluttered marketplace. Buy a Mercedes car or a Martin guitar, and you know where you are in terms of quality. Brands also offer shortcuts to fashionistas and the insecure. They get a quick status boost. (Or so they think.)
But brands are important in picking stocks, too. Brands contribute to the protective moat around a business that successful investors like Warren Buffett love to see. Coca-Cola (KO), according to lore, is more of a marketing company than a soft drink business. But for decades, that worked. Coke's powerful brand is known virtually everywhere in the world, and that powered revenue growth for a very long time. No surprise, then, that Buffett's Berkshire Hathaway (BRK.B) is built on the likes of Coca-Cola, Kraft Heinz (KHC), Fruit of the Loom, Geico, Dairy Queen and See's Candies.
Of course, brands can never just rest on their laurels. Sears (SHLD), Kodak (KODK) and Palm were all once powerful brands that fell from grace because managers failed to keep them up to date with changing consumer trends. Brands need constant nurturing via investment, innovation or marketing.
This is what makes investing in brands so tricky. A company with a strong brand can dominate for decades, but it also can go the way of now-defunct Blockbuster. When I analyze stocks, one thing I look for is companies where insiders are buying into powerful brands in a big way. After all, if insiders who know the company well are putting their money where their mouths are, that's a good reason to be confident.
Here are 10 "best brands" stocks the insiders love:
Disclaimer
Data is as of April 5, 2018. Data on China sales exposure comes from FactSet and company filings. Click on ticker-symbol links in each slide for current share prices and more. Michael Brush is the editor of the stock newsletter Brush Up on Stocks.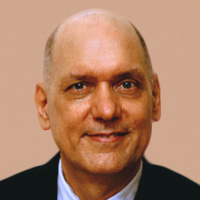 Contributing Writer, Kiplinger.com
Michael Brush is an investor and market commentator for MarketWatch who also publishes a stock newsletter called
Brush Up on Stocks
. Brush is a graduate of the Columbia Business School Knight-Bagehot Fellowship Program, and the Johns Hopkins School of Advanced International Studies in Italy. He has also covered business and investing for The New York Times, The Economist Group and MSN Money, and he has won several journalism awards. He is the author of Lessons From the Front Line, a book about investing published by John Wiley.