Asian Stocks: 4 Great Funds for a Far East Surge
We've all heard that diversification is good for a portfolio.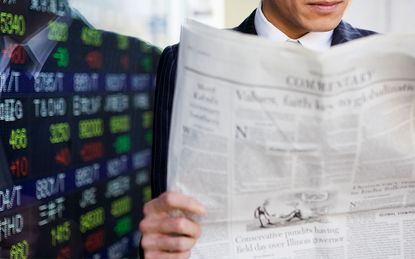 (Image credit: Getty Images)
We've all heard that diversification is good for a portfolio. Considering that the U.S. stock market is at record highs, and stocks are about as pricey as they get, investors may want to consider spreading around some of their risk.
And Asian stocks might be the best place in the world for that right now.
If you want to diversify outside the U.S. market, there's a problem: Most major markets don't look any safer than the U.S. Europe has been underperforming for literally years with no real sign of reversing that trend. Latin America has plenty of problems, not the least of which is the implosion of the Argentinian economy. Africa is a hotbed of unstable stock markets and geopolitical unrest.
Fortunately, there are some opportunities in Asia – through domestically traded exchange-traded funds (ETFs) – where local markets are either holding firm or turning the corner into bull markets.
Here's a look at four funds to buy to get exposure to Asian stocks and defray your risk a bit.
Data is as of Sept. 14, 2018. Yields represent the trailing 12-month yield, which is a standard measure for equity funds.
Contributing Writer, Kiplinger.com
Michael Kahn, CMT (Chartered Market Technician) has been writing about the markets since 1986. He is the author of three books on technical analysis published in five languages. His specialty: jargon-free analysis accessible to everyone. He has contributed to many leading financial media including Barron's Online, MarketWatch and Nightly Business Report and was the Chief Technical Analyst for BridgeNews.