5 Dividend Stocks That Can Deliver Income AND Growth
Finding growth stocks to invest in isn't a very difficult task, even when a bull market is this long in the tooth.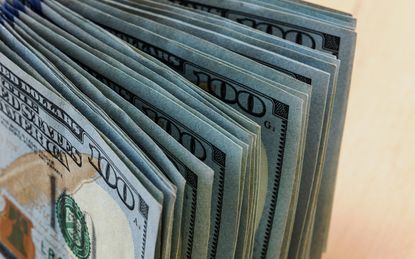 (Image credit: Getty Images)
Finding growth stocks to invest in isn't a very difficult task, even when a bull market is this long in the tooth. (Stocks are approaching the nine-year mark of its upward march without a decline of 20% or more.) However, investors seeking growth as well as reliable dividends – from the very same stock – could find the selection process a little more trying.
What should you look for to ferret out these dividend stocks?
Broadly speaking, you want companies with solid businesses whose products and services typically will be in demand year in and year out. You then want to make sure those companies are growing the top and bottom lines, and ideally analysts should expect that to continue. Revenue expansion is a simple indication that there's still growth potential in a stock. But profits help prove long-term viability and fund the dividend.
After that, you want to look for a few specifics: A dividend yield above the average of the Standard & Poor's 500-stock index (currently 1.8%); consistent dividend growth, which helps protect against inflation; and a relatively low payout ratio (dividend per share divided by earnings per share), which indicates that a company can both afford the current dividend, and afford to improve it in the future. Many investors look for a payout ratio below 60%, while more conservative investors seek a payout below 50%.
Here's a look at five dividend stocks that meet these criteria. As a result, investors can expect them to deliver both income and growth in the foreseeable future.
Data is as of Feb. 21, 2018. Dividend yields are calculated by annualizing the most recent quarterly payout and dividing by the share price. Companies are listed alphabetically. Click on ticker-symbol links in each slide for current share prices and more.
0
Contributing Writer, Kiplinger.com
Email: ken.berman@gorillatrades.com
Website:
gorillatrades.com
(opens in new tab)
LinkedIn:
Gorilla Trades
(opens in new tab)
Phone: (866) 222-6639
Ken Berman has been buying and selling stocks since he was a teenager and met with early success trading then-fledgling biotech stocks like Amgen, Biogen and Immunex. He later became a broker and worked for two wire houses, where he developed a proprietary system for buying and selling equities. In 1999, Mr. Berman formalized his method under the Gorilla Trades name and now has subscribers in the U.S. and 55 other countries around the world.