What is Financial Therapy? A Way To a Healthier Relationship with Money
A certified financial therapist reveals how you can change you mindset.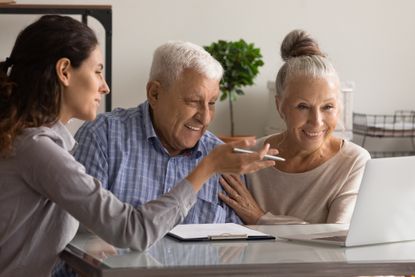 (Image credit: Getty Images)
In this interview, Dr. Traci Williams, a clinical psychologist and certified financial therapist, helps clients address complex issues involving their finances.
What is financial therapy?
Financial therapy helps people have a healthier relationship with their money by tailoring how they think about and behave with money. Common reasons to seek financial therapy include experiencing financial abuse, trauma or fraud; over- or under-spending; and recovery from debt, gambling addiction or divorce. People also often seek financial therapy for prenup guidance, estate planning, navigating wealth acquisition and to become empowered with financial decisions.
Subscribe to Kiplinger's Personal Finance
Be a smarter, better informed investor.
Save up to 74%
Sign up for Kiplinger's Free E-Newsletters
Profit and prosper with the best of expert advice on investing, taxes, retirement, personal finance and more - straight to your e-mail.
Profit and prosper with the best of expert advice - straight to your e-mail.
How did you get involved?
I have been a clinical psychologist for 10 years, but I was a stranger to the world of finance. I was never good at math. I thought I would never be good at money and wasn't really interested in money. But during the pandemic, when people were making banana bread and candles, I was learning about money.
At the time, I had patients across the socioeconomic spectrum. I was helping people who were trying to figure out rent assistance and finding food for their families, as well as patients who were at their vacation homes. I realized that there is more to money than just dollars and cents, that there are human emotions behind money and what we do with money. In the course of learning more, I discovered the field of financial therapy. I became engrossed in it, did my studies and got certified.
What personal finance education did you receive?
To become a financial therapist, you have to have a background either in finance or in mental health. I am a psychologist first and foremost, so my course of study included the basics of personal finance, as well as financial planning and estate planning. The Financial Therapy Association has a self-study curriculum. They say it usually takes about six to nine months to prepare for the exam.
How does financial advising help people as they seek out mental health counseling?
It depends on what people show up for. For instance, if you have a couple who have recently received a windfall — an inheritance or whatever the case might be — they might seek out a financial therapist because they're also dealing with whatever caused the windfall. If they have grief, they may need to process that, as well as the emotional consequences of having a windfall. A lot of people experience guilt around windfalls, so we talk through the emotional experience and offer guidance around what to do with their money.
Does financial therapy help people to make financial decisions that align with their values?
Yes, absolutely. We can definitely help you better understand what is important and how to use assets to make changes in your life.
What advice do you have for people who want to seek out a financial therapist?
Ensure that you're working with someone who is certified and licensed in their area in addition to being a certified financial therapist — whether that is in the financial world or in the mental health world. And aside from financial therapists, there are similar professions that might be helpful. For instance, there are financial social workers and accredited financial counselors who do some similar things to what we do.
Note: This item first appeared in Kiplinger's Personal Finance Magazine, a monthly, trustworthy source of advice and guidance. Subscribe to help you make more money and keep more of the money you make here.
Related Content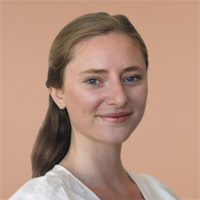 Staff Writer, Kiplinger's Personal Finance
Emma Patch joined Kiplinger in 2020. She previously interned for Kiplinger's Retirement Report and before that, for a boutique investment firm in New York City. She served as editor-at-large and features editor for Middlebury College's student newspaper, The Campus. She specializes in travel, student debt and a number of other personal finance topics. Born in London, Emma grew up in Connecticut and now lives in Washington, D.C.