The Real Reasons Couples Argue About Money
Arguing about money — or not talking about it at all? You're not alone.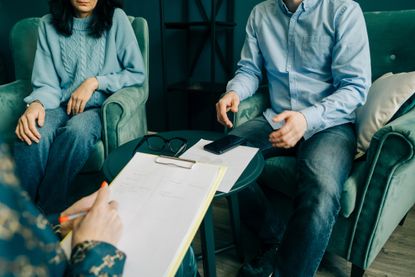 (Image credit: Fiordaliso)
If money problems are a sore topic for you and your partner, or you completely avoid conversations with your spouse about your finances, you're not alone.
According to new research by financial services company Bread Financial, 58% of millennials and 57% of Gen Zs argue with their partner at least "occasionally" over their finances.
The most common source of disagreement across the generations? Spending habits. 51% of those surveyed reported rows with their partner over shopping.
Subscribe to Kiplinger's Personal Finance
Be a smarter, better informed investor.
Save up to 74%
Sign up for Kiplinger's Free E-Newsletters
Profit and prosper with the best of expert advice on investing, taxes, retirement, personal finance and more - straight to your e-mail.
Profit and prosper with the best of expert advice - straight to your e-mail.
That's not the only touchy subject — 46% of millennials and 39% of Gen Zs disagree over budgeting and monthly expenses, and 35% of boomers argue about credit card debt.
Conversely, what if you need to talk about money, but shy away from the subject? According to renowned clinical psychologist and psychoanalyst Dr. Orna Guralnik, from the hit Showtime documentary Couples Therapy, "sometimes… people are more private about money than their sex life."
In an interview with CNBC, Guralnik says "When we don't talk about money, we're shielding ourselves from knowing reality." And that, she says, is "risky business. You can't take care of yourself if you don't deal with reality. We learn from reality. We grow from reality."
Showtime is currently airing the third season of Couples Therapy, where Guralnik dives into four new couples' relationships and helps them deal with issues including finances.
Money problems and relationships
In her talk with CNBC, Guralnik notes some of the key differences around money in relationships. While some people are frugal, she says, others struggle with impulse control and don't think about the future, which makes any conversation around budgeting or financial planning "excruciating."
Guralnik believes no relationship ends because of money problems. "The breakup is about not being able to negotiate differences," she says. Money simply highlights the fact that a couple can't agree or can't find a way to problem-solve together.
She explains how a deeper understanding of your own relationship with money can help. If overspending is the key problem, for example, she says it may be a way of rebelling, like a protest: "Why should I be limited? I've suffered so much in my childhood; I deserve reparations. People also overspend because they live in fantasy. By creating a kind of movie life, they're trying to protect themselves from the pain of reality."
The key advice for someone who avoids their financial realities is "Be honest with yourself," Guralnik says. "Pain is OK," she continues. "You can withstand the pain. Ignoring the problem or defending against it is ultimately more painful than the truth."
Love and finances
In the third season of Couples Therapy, we meet one of four pairs, Kristi and Brock. In the show, they express the fear they may only be moving in together to save money.
Guralnik sees Kristi and Brock as "idealists," so they want to move in together because they love each other, not solely because of the financial advantage it brings. Should you fear this in your own relationship?
"The idea that marriage is a response to love is a pretty modern idea," Guralnik says. "Marriage has always been, first of all, a way to create a structure that protects people. It is there to protect the financial unit. So, I'm cool with the fact that finances are a part of the reason people are together."
Read more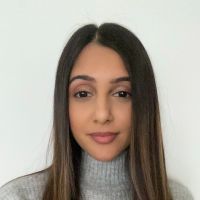 Vaishali graduated in journalism from Leeds University, UK. She has worked for her local news outlet, the Leicester Mercury as well as writing personal finance stories for digital publications, The Money Edit, MoneyWeek and GoodToKnow. When she is not writing about money-saving, deals, finance hacks and other personal finance topics, Vaishali likes to travel and she's a foodie.