Your Money Mindset Forms by Seven: And the Gift Keeps on Giving
How you perceive financial issues is passed down through your family's generations and influences every money decision you make.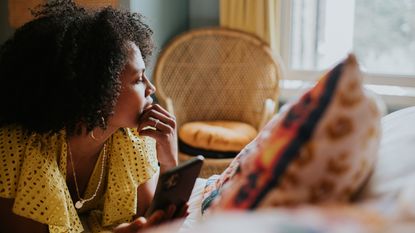 (Image credit: Getty Images)
When you think about the best gift you have ever received from your parents, it probably doesn't have anything to do with your money mindset. You might think about the most useful gift, most thoughtful, most creative or most expensive. Or maybe it was a gift that made you feel something, a gift that tapped into a deeper emotional side.
As we get older and, in theory, a little wiser, we realize the most impactful gifts don't come in boxes. They are the lessons that our parents instill in us during our developmental years, and the most powerful lessons are often not intentionally taught. They are the ones we learn through observing how our parents act, listening to how they speak and feeling their emotional responses.
As it turns out, this is how most of us develop our foundational beliefs, values and attitudes about money that impact how we see the world. This world view of money, what I like to call your family's money map, is influencing your financial decisions to this very day.
Subscribe to Kiplinger's Personal Finance
Be a smarter, better informed investor.
Save up to 74%
Sign up for Kiplinger's Free E-Newsletters
Profit and prosper with the best of expert advice on investing, taxes, retirement, personal finance and more - straight to your e-mail.
Profit and prosper with the best of expert advice - straight to your e-mail.
Money Maps Explained
Your money map is how you see both your internal self and the external world as it relates to money. Your map is what helps you chart the course for every financial decision you make. To use a more modern example, think of it as a financial GPS that is guiding you. In short, your money map is your world view, both internal and external.
Your money map and how you see the world is a complex web of beliefs, attitudes, emotions and values that you attach to money and the role that it plays in your life. It influences how you think and feel about money; it's those thoughts and feelings that influence your actions and behaviors.
Here are some examples:
If your parents struggled with debt, you may have a strong belief that all debt is bad.
If your parents never had savings and were stressed out about money, you may feel anxious when dealing with money, or you may be a vigilant saver (i.e., savings creates security).
If your parents argued about money, you may avoid talking about it, or you may find that financial disagreements stir up a lot of very strong emotions.
Money maps are passed down from generation to generation. Your parents have their own money maps (that their parents influenced), and they pass them on to you. And you will pass your map on to your children. We are all regifting what is arguably one of the most valuable lessons we can learn in life, and it's one that will impact both our life and financial decisions. (Read more about money maps in the article "Is Your Money Mindset Unhealthy? You Can Change It.")
How Our Money Maps Are Formed
Our money maps are formed early in life. In fact, the attitudes, beliefs and emotions that form the basis for our financial world view are formed by the age of 7. That's right: How you think and feel about money, how money impacts your identity and how you see money in the world is coded in your brain before you develop critical thinking skills.
Here's how this works. When we are young, our brains — think of them as mini supercomputers — are waiting to be programmed. Before we turn 7 (roughly), we lack the ability to program them ourselves, so the very foundational programming of our brains depends on the world and the people around us. Enter our parents.
Our parents' observable attitudes toward money will form the very code that programs our minds. When we lack critical thinking skills (again, before around age 7), everything we learn and experience from our parents is getting turned into a feeling (an emotion) that is getting coded into the subconscious and unconscious parts of our brains.
In essence, we become programmed, or conditioned, to think, feel and act in specific ways. And those programs continue to run, often below the conscious level of thought, and impact our lives even today.
How Money Maps Impact Our Finances
What most adults get wrong is that they believe their money problems are thinking problems. In reality, they're feeling or emotional problems. That's not to say that making smarter, more informed financial decisions isn't important. It's essential to improve our financial health, but there is something much deeper influencing our daily lives.
Visualize an iceberg. The part that sticks out above the water represents the thinking part of our brain. The 80% to 90% that sits beneath the water, the subconscious and unconscious mind, represents our feelings about money. And those feelings (emotions, attitudes, beliefs) are the primary force influencing our decisions today.
In my previous article on why financial literacy alone will always fail, you can learn why more information and more knowledge (i.e., more thinking) fails to change how we act and behave. There is something much deeper we need to explore.
The early programming of our minds is still with us today. Every time we make a financial decision, our brains (those supercomputers) run a program that is beneath the surface of our conscious mind. The decisions we make and the actions we take all depend on our awareness of that programming and how it interacts with our logical, rational mind.
Improving our financial well-being starts with understanding the healthy or unhealthy beliefs, attitudes and feelings that have programmed our brains. If we want to live more enriched and fulfilling lives, we need to start with exploring our money maps and how they are charting the courses we all follow.
Stay tuned for next month's article to learn how to explore your personal money map and for actionable steps you can take to change the unhealthy beliefs, attitudes, and emotions that may be keeping you from making the most of your money.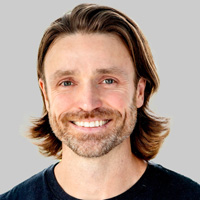 Co-Founder and Head of Financial Wellness, Facet
Brent Weiss is co-founder and Head of Financial Wellness at Facet. His belief that financial wellness is essential to living well and that all people deserve access to the kind of financial advice that can lead to an enriched life has been the driving force behind the firm's mission and vision. He is dedicated to enabling greater access to innovative, next-generation planning solutions and technology that can improve the quality of life for all people.