Best Things to Buy at Dollar Tree (and Other Dollar Stores) for the Holidays
Dollar Tree shopping is the way to go to find holiday bargains. Other dollar stores are also deal havens, and Walmart has stepped up its less-than-a-dollar game, too.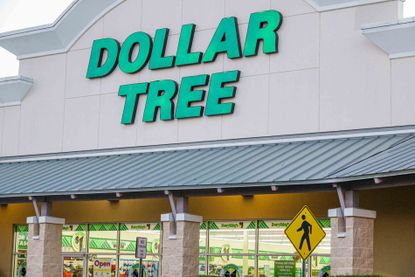 (Image credit: Getty Images )
Dollar Tree, the dominant player in the around-one-buck market, made a gutsy move just weeks past the 2021 holiday shopping season. It raised its fixed prices from $1 to $1.25, a sweeping 25% increase.
That was ahead of the crushing inflation Americans experienced in 2022, but there was also an odd turn: As inflation deepened, dollar stores, including Dollar General and Dollar Tree – and yes, Walmart, too – discovered their clientele shifted. More wealthier individuals were shopping at all three chains, executives said.
Before boosting most of its prices to $1.25, Dollar Tree was the last true "dollar store" chain, sometimes sporting products we wouldn't recommend buying at dollar stores. And remember, it's not a stretch for a retailer with "dollar" in its name to stock items that cost more than one George: Dollar General has been doing it for years; Dollar Tree also now has "bargains" at $3-$5, a price point unheard of a year ago.
Walmart is keenly aware of that. So a caveat here: Some items priced at $1.25 at Dollar Tree we found for as low as 94 cents at Walmart. We'll fill you in as we go along.
And note this from smart shopper expert Trae Bodge of TrueTrae.com: "Even though dollar stores are budget-friendly, you should still look for ways to save. For example, at the time of this writing, deal site CouponCabin has a slew of money-saving offers, including up to 40% off in-store discounts at Dollar General and instant savings at Family Dollar for online orders."
Bottom line: Shopping at dollar stores is a boots-on-the-ground savings tactic many large families learned out of necessity long ago. Good thing, too, since Americans expect to spend an average $1,455 per household this holiday season, according to Deloitte, about par with 2021's $1,463 per person.
The majority of holiday spending goes to gifts for family, friends and coworkers, according to the National Retail Federation, whose view of the holiday shopping season remains sunny. But on average, shoppers will spend nearly $400 on food and decorations.
So whether decking your halls, prepping the holiday meal or ho-ho-hosting a seasonal party, see how that money will go further – or not – at the dollar store.
1/15
Buy Your Holiday Cards at Dollar Tree
Procrastinators unite! You aren't the only ones whose holiday greeting cards are still waiting to be purchased and sent out. There's a budget-friendly way to handle that, and we're looking at you, Dollar Tree.
If you cringe at the prices on the back of the individual major-label cards you find at Target or the supermarket (each card is typically over $5). Head to the dollar store. You'll be surprised at the quality and the $1 (or two for $1) price. They're not knockoffs; Dollar Tree has a slew of Hallmark cards in that price range (they avoided the price increase).
"If you only need a few, shopping at the dollar store is a good way to pick them up for less," says Julie Ramhold, consumer analyst at DealNews.com. "Ordinarily, greeting cards can cost around $5 or even more each, and when you need to buy a few, those can add up really fast. Instead of grabbing cards on your next grocery run, opt to pick them up from the dollar store for around 99 cents each."
A Dollar Tree store I roamed for holiday items in Virginia's Shenandoah Valley offered a healthy selection of individual holiday cards, most from Hallmark (there's no price on the back of the cards, so you're good there).
However, at a nearby Walmart, I found individual cards as low as 98 cents in Walmart's Sparkle Shop, the garden center converted into a seasonal shop. Most other individual holiday cards at Walmart were $1.97-$5.98.
2/15
Holiday and Home Decorations Are Inexpensive at Dollar Stores
Perhaps you already have boxes and boxes of holiday decorations you've accumulated over the years. But if you have some gaps to fill in because you supersized the tree this year, or if you're just starting out, you can stock up at bargain prices at the dollar store.
"Some of the decorations are cheaply made and won't last, but the dollar store is the perfect place to pick up basic decorations for decking your halls during the holidays," says budgeting expert Andrea Woroch.
We spotted Christmas House-brand tree ornaments, door covers, stockings, boxes of Christmas tree balls, 10-inch tabletop Christmas trees and more, each for $1.25. At a nearby Walmart, holiday decor, including bows for $3.98 and garland for $6.88, mostly ticked above that $1.25-at-Dollar-Tree price, but we found stockings to hang by the chimney with care for 98 cents.
If you're looking to spruce up your home a bit for guests, consider these $1.25 ideas from Bodge:
Elegant glass drawer pulls. "These colorful drawer pulls will elevate any plain set of drawers," says Bodge.
Mirrors with decorative frames. "These pretty wall mirrors that come in a mix of bronze and pewter finishes will jazz up any room," says Bodge, who notes, "Like with the Family Dollar items, these are better when bought in-store because of online ordering minimums. The exception would be if you happen to need large quantities for an event, like a party or a wedding, in which case, online ordering is a convenient option."
3/15
Buy Holiday Crafting Supplies or Kits at Dollar Stores
When it comes to holiday-oriented craft projects with friends and family (a classic way to keep little hands busy, if not clean), consider the dollar store.
If you're hosting a holiday ornament-decorating party, you can pick up nearly all of your supplies at the dollar store. For example, there are plastic sphere ornaments for $1.25 each for large and two for $1.25 for smaller ones. You're going to spend more at craft-store chains including Michaels, even with 20%-off coupons.
At dollar stores, you'll also find crafting supplies including wooden holiday ornament cutouts, fake snow, pompons in green/red/white, felt snowflakes, etc.
4/15
Buy Your Holiday Gift Wrap at Dollar Tree
What gets lovingly swaddled around a holiday gift only to be brutally torn off and cast aside in mere seconds? The sad fate of decorative holiday gift wrap won't be as painful if you scored it at the dollar store.
"Gift wrap is one of those necessary evils over the holidays but if you purchase wrapping paper, bows and ribbon from regular retailers, this extra can add a tremendous amount to your overall shopping bill," says Woroch. "I'd rather cut back on gift wrap and spend the money saved on gifts!"
Smart-shopper expert Bodge agrees.
"You can sometimes get lucky with wrapping paper at the dollar store. Be mindful of the square footage," says Bodge. "If it looks like the roll holds a lot of paper, go for it. But if the roll seems thin, it may not get you very far. If you can enlist your kids to draw on the wrapping paper, look for a roll of white or craft paper."
Dollar Tree was selling 48-square-foot rolls of holiday wrapping paper for $1.25. Walmart was pushing bins and bins of Hallmark wrapping paper, with a 60-square-foot roll going for $5.48 (the more inexpensive Holiday Time wrapping paper was selling for $6.48 for a 200-square-foot roll. So be ready to do the math).
Dollar Tree also has you covered for the stiction to hold it all together: Scotch-brand transparent tape in two-packs goes for $1.25. Note that it's not a lot of tape, 500 inches between the two rolls, but it should get you by in a pinch (gift-wrapping show-offs boast about needing only two tiny pieces — or none at all).
5/15
Gift Bags and Boxes Are a Bargain at Dollar Stores
Lousy gift wrappers like me appreciate pretty gift bags and boxes to drop presents in. They're perfect for re-use and inexpensive to purchase at a dollar store, says DealNews' Ramhold. We found a wide array of holiday-themed gift bags in many sizes at Dollar Tree, all for $1.25, no matter the size or shape. Gift boxes in various sizes were sold in sets of three for $1.25. Walmart swoops in again: If you go for non-holiday-themed gift bags, you can get them starting at 98 cents. Hallmark holiday-themed gift bags were $2.98-$4.98.
6/15
Holiday Candy Is a Good Deal at Dollar Tree
It just wouldn't be the holidays without candy canes and chocolate, and the dollar store has you covered. And don't fall for the rumor it's all off-brand sweets. We found several name-brand candies at Dollar Tree, perfect for stocking stuffers or holiday-shopping sugar boosts. And there's a pretty wide selection.
Candy canes? Have at it. A box of 12 peppermint candy canes from Spangler goes for $1.25, for example. You'll find a wide array of other Christmas candies, some of them name brand, as well.
Meanwhile, Walmart's all oh-no-you-didn't to Dollar Tree with the holiday candy. You can find a box of 12 peppermint holiday candy canes from Brach's for, uh, $1.24.
7/15
Stocking Stuffers Are a Must at Dollar Stores
At $1.25 (even two for $1), why wouldn't you shop for stocking stuffers at Dollar Tree? The toy section offers plenty (but beware of choking hazards, as some bargain toys have small parts). There are Matchbox cars, Silly Putty, knockoff Barbies and more. And you'll find a host of real Barney & Friends and Disney fun stuff. Heavy on the Disney stuff.
Says Woroch, "One year, my husband stuffed my stocking with a few items from the dollar store, and I was pleasantly surprised. And this is a great place to pick up small toys and craft packs for your kid's stocking, especially. You can find small action figures or cars, Disney-themed coloring packs."
Those coloring packs are great to have around for the holidays to help keep the kids occupied, says Bodge.
"These can be a good buy, and you'll be glad to have them on hand when the kids get bored," says Bodge. "Skip the crayons, though. Unless they are a name brand, they will probably be of poor quality."
As for the Disney items, well, here's where Dollar Tree's price shift most comes into focus. Under its costlier ($3-$5) Dollar Tree Plus banner, Dollar Tree was selling Disney Star Wars and Frozen II figurines, Looney Tunes/Scooby-Doo/Mickey Mouse T-shirts and more.
8/15
Holiday Mugs Are Just a Buck at Dollar Tree
Those holiday coffee or tea mugs have a short shelf life of just a few weeks max each year. So why spend $5 or more at Target when you can pick up holiday-themed mugs at Dollar Tree for $1.25? Your party guests will never know the difference.
Alternatively, a $1.25 holiday mug filled with some of that dollar store candy makes for a festive but inexpensive gift for teachers, co-workers and others on your shopping list.
9/15
Picture This: Picture Frames for $1 at Dollar Tree
Speaking of inexpensive holiday gifts, why not put all those selfies to use by gifting them to friends and family analog-style? You know they're just dying for a framed photo of you to display! If you're not picky about picture frames, you've got a wide selection at Dollar Tree. The good part: It doesn't matter what size you need; they're all $1.25. The bad part: The quality isn't so hot. But, hey, if people are just putting it on a shelf or nightstand, what's the biggie?
Picture frames at Walmart were going for $2.74 to around $30, various sizes.
10/15
Disposable Bakeware is the Way to Go at Dollar Tree
It's not the most environmentally friendly route to go, but desperate times call for desperate measures. I mean, why mess with the mess when you can have an after-party instead? Those silver serving platters a well-intentioned relative gave you as a wedding present are a bear to polish – and expensive to replace if they get lost or damaged. So whether you're hosting a big family gathering at home or going to a holiday party at someone else's abode, think disposable – or recyclable.
They also come in handy "if you're heading to several holiday parties this year and afraid of losing a dish, these aluminum disposable pans are worth stocking up on," says Ramhold of DealNews.com.
Mom's famous baked lasagna may be fire, but that pan is a pain to clean. At the dollar store, you can find various sizes of foil pans for $1.25, sometimes two for $1.25, including, yes, lasagna pans and a variety of restaurant-style take-out containers with lids to send leftovers home with the kids and grandkids. Walmart was selling Hefty EZ Foil lasagna pans with lids for $2.98-$3.72, sometimes for a two-pack. As with Dollar Tree, a variety of foil roasting pans and casserole pans were also available.
And while you're gearing up for baking, consider oven mitts, dish towels and more from the dollar store.
"If your oven mitts and pot holders are worse for wear, Family Dollar has sets with two pot holders, two dish towels and an oven mitt for $6," says Bodge. "I also like their microfiber drying mats, which are two for $10. These come in handy when there is a lot of dishwashing to do. You'll want to buy these items in-store because there is a minimum purchase of four or five sets online. Family Dollar also has lots of coupons on their site, so check for coupons prior to heading to the store."
11/15
Disposable Dinnerware on the Cheap at Dollar Stores
Maybe you don't want to give your dishwasher indigestion with all those dirty dishes and utensils after the madcap family holiday party at your abode. Disposable kitchenware may be the easier route this holiday season.
"Paper plates, plastic cups and plastic cutlery are all great buys from the dollar stores," says Ramhold. "The quality might not be as high as more expensive brands from the likes of Target or Walmart, but they should be good enough for holiday parties you're throwing."
And don't ignore the drinkware, says Ramhold. "Pick up everything from wine glasses to champagne flutes to cocktail glasses, but also things like reusable coffee cups with lids. These are great for serving your own festive drinks, whether it's mulled wine, a sparkling punch or homemade hot cocoa and all your favorite mix-ins. You can find plain drinkware, but if you like, keep an eye out for festive varieties as well that are perfect for the holiday season overall or individual celebrations like New Year's Eve."
Ramhold also suggests grabbing these items at dollar stores for your holiday entertaining:
Charger plates. "If you aren't keen on using paper plates for your holiday gatherings, you can plan a tablescape that looks fancy but is still affordable," says Ramhold. "The charger plates at Dollar Tree come in a variety of different colors and styles, including metallic colors, beaded edges, buffalo check, wood grain patterns and more, so you can easily find different styles to fit whatever holiday aesthetic you're planning. They're only $1.25 each, so you can even mix and match if you want to make your vision a reality."
Punch bowls. "These are an item that basically gets pulled out of storage once a year or so, and usually around the holidays so it can be a pain to keep a glass one on hand for those rare occasions," says Ramhold. "However, you can get plastic ones that look surprisingly nice from Dollar Tree for $1.25 each, and fill them with whatever holiday punch you want to serve at your parties. On top of that, if one gets damaged and has to be tossed out, it's much easier to accept than if it were a classic glass punch bowl."
Catering drinkware. "While Dollar Tree has glassware available that's perfect for holiday gatherings, not all guests can be trusted with fragile pieces like that," says Ramhold. "If you're unsure about serving drinks in glasses, consider these plastic catering cups instead. They come in a variety of different styles, including wine glasses, cordial glasses, water glasses, simple tumblers, short-stem champagne flutes, shot glasses and more. They come in packs ranging from two- to 10-count for $1.25 per pack, and the amount of glasses in each one will depend on the style you choose."
At Dollar Tree, we found 48-piece cutlery sets, eight-packs of plastic bowls, deviled-egg trays, large salad bowls, platters and a 40-count pack of paper plates, all for $1.25.
But hold on, here's where you may do better at Walmart: Walmart can punch back. It was selling a 24-piece set of assorted plastic cutlery for 94 cents. And an eight-pack of plastic plates checked out at 98 cents.
12/15
Cleaning Supplies Are a Bargain at Dollar Tree
Guests are nice, but try as they might, they're messy, y'know? You have to clean before they arrive and after they leave. Maybe even during.
Bodge sees good deals for cleaning supplies sold at Dollar Tree, but she cautions shoppers to stick with the name brands.
To that end, at Dollar Tree, we found 16.9-ounce bottles of Ajax orange-scented multipurpose cleaner, 16-ounce bottles of multipurpose cleaner and 24-ounce containers of Comet Classic with bleach cleaner, all for $1.25 each. Also for $1.25, Dawn, Palmolive or Ajax dish soap (7.5- to 16-ounce bottles) and a 40-sheet roll of Bounty Essentials two-ply paper towels, along with Puffs or Scotties boxes of tissues in 96- and 160-count.
13/15
Toiletries Are a Must From the Dollar Store During the Holidays
Picking up name-brand toiletries at the dollar store is a no-brainer, our shopping experts note, especially smaller versions. They're great not just for traveling but to stock guest bathrooms.
Says Ramhold, "These tiny versions of brand-name full-size products shouldn't cost as much as they do in some stores. If you're getting ready to travel, see if your dollar store has the items you're looking for. Often, they're $1.25 each, whereas you might pay close to $2 or more for products at other stores."
Even toothbrushes. "If your guests are staying over, someone will inevitably forget a toothbrush," says Bodge. "Sure, you may have a spare from your last trip to the dentist, but if not, you'll be glad you picked up a pack of two or three for $1.25 at the dollar store."
If you're going for name-brand toothbrushes, Dollar Tree was selling three-packs of Colgate toothbrushes for $1.25 (or you can get a four-pack of off-brand toothbrushes), as well as small tubes of Crest or Colgate toothpaste for $1.25. However, at Walmart, you could get a single Oral B toothbrush for 94 cents and a small tube of Crest toothpaste, also for 94 cents.
And don't forget beauty supplies, says Bodge: "If you have guests coming – or if you have a beauty junkie on your list – Dollar General has some really nice proprietary products that would be perfect for a gift basket or guest bathroom. A favorite is their line of relaxing body lotions, including the Five Deep Breaths Body Cream with Vanilla Rose, which smells and feels fantastic and contains ingredients like shea butter, jojoba oil and vitamin E. These lotions are higher than a dollar, at $4.35, but look and feel like they cost much more than that."
14/15
Reading Glasses Are a Bargain at Dollar Tree
Surely you're not going to gift someone reading glasses. What's next, hair dye? But just like having a well-stocked bathroom, an extra pair or two of readers lying around can be a sign of a good host. This was Bodge's idea, in fact, "just in case one of your guests forgot theirs," she said. "These are one of the best dollar store buys."
Indeed, a pair of +1.75-power reading glasses at Dollar Tree were $1.25. A pair of Walmart Equate reading glasses start at $5.97.
15/15
Bonus Worst Buys at Dollar Stores: Batteries and Toys
Sure, you need those little power sources available when toys and gadgets start getting unwrapped, but don't put your faith in batteries from dollar stores. Shopping experts have long been warning people off buying batteries at dollar stores, especially carbon-zinc batteries. They don't last as long as name-brand alkaline batteries, and they can damage devices if they leak. Our recommendation is to head to Costco for your battery needs.
We were also discouraged by the brand-we-never-heard-of batteries Dollar Tree was selling: e-Circuit. Most, if not all, are labeled for "low-drain" electronics, so don't count on them to last too long, and they were selling in four-packs (various sizes) for $1.25. Stepping up to alkaline batteries, you could get two-packs of Panasonic batteries for $1.25.
And back to toys, and a word of caution: Some studies suggest that shoppers should steer clear of the inexpensive toys at dollar stores because of the toxic chemicals used to manufacture them. Just putting that out there.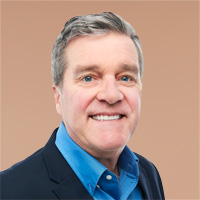 Bob was Senior Editor at Kiplinger.com for seven years and is now a contributor to the website. He has more than 40 years of experience in online, print and visual journalism. Bob has worked as an award-winning writer and editor in the Washington, D.C., market as well as at news organizations in New York, Michigan and California. Bob joined Kiplinger in 2016, bringing a wealth of expertise covering retail, entertainment, and money-saving trends and topics. He was one of the first journalists at a daily news organization to aggressively cover retail as a specialty and has been lauded in the retail industry for his expertise. Bob has also been an adjunct and associate professor of print, online and visual journalism at Syracuse University and Ithaca College. He has a master's degree from Syracuse University's S.I. Newhouse School of Public Communications and a bachelor's degree in communications and theater from Hope College.