Depression and the Holidays: Some Friendly Advice from a Financial Adviser
Now is the time to be on the lookout for the signs that someone may need a boost. Or maybe you could use a little help yourself?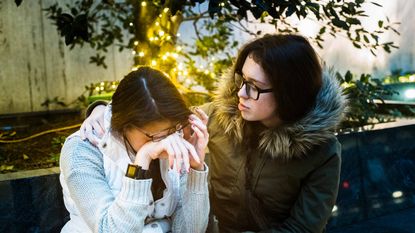 (Image credit: Getty Images)
Did you know there is a condition called Seasonal Affective Disorder? "SAD" (no pun intended) is when people get depressed during certain seasons of the year. For most, the fall and winter are the most difficult times of the year. The shorter exposure to sunlight is often believed to be the trigger.
As a CERTIFIED FINANCIAL PLANNER™ professional who specializing in working with widows and divorcees, I find that they tend to be the saddest around the holidays, for obvious reasons. Most might have a heightened feeling of the loss they have suffered in their lives, starting around Thanksgiving.
To help, as a person who has lost her spouse and started the long journey to heal, I wanted to shed some light on the subject.
Subscribe to Kiplinger's Personal Finance
Be a smarter, better informed investor.
Save up to 74%
Sign up for Kiplinger's Free E-Newsletters
Profit and prosper with the best of expert advice on investing, taxes, retirement, personal finance and more - straight to your e-mail.
Profit and prosper with the best of expert advice - straight to your e-mail.
Be aware of the signs
Those who are depressed typically lose interest in things they love and can withdraw socially. They commonly have very low energy levels. They might also have trouble sleeping or more likely have a desire to sleep too much. Changes in weight might results from depression. An inability to make decisions might also occur.
Substance abuse can be something serious to watch out for. Damaged relationships with friends, family and co-workers might arise. Some individuals may even have suicidal thoughts.
I point these signs out because, if collectively we are on the lookout for those struggling with severe depression, we can better help those who are in true need of assistance.
Get help
Doctors have many different specialties in this area and can be of great assistance. Do not hesitate to get help if a loved one, or yourself, is showing signs of depression. Therapy and/or medications might be the solution.
Religious leaders not only help with funerals and other things, but they can be wonderful listeners. Plus, being reminded that God is with us every step of the way can be incredibly uplifting. Knowing this and praying can truly can be the best medicine.
Grief or support groups can be therapeutic. Although no situation is exactly the same, others who are suffering from or have struggled with depression can be great shoulders to cry on. Sometimes friends or family members are helpful, but unless they have had their own issues, they might not truly understand what someone is dealing with. A specific group with similar struggles might be what is needed.
Even a financial planner can help talk about money and other things that often can add stress to one's life, especially if the deceased spouse or ex-husband/ex-wife managed the finances. For many, they do not have the knowledge, desire or even time to manage their investments for or in retirement. Involving an expert who is patient to work with a person who is distraught about things, including money, can be such a relief.
Remember, you are never alone. Depression is very common, and all of us will suffer from it to some degree in our lives. Although the holidays are a joyful season for most, they can be extremely sad times for others. Please make an extra effort to reach out to those who might be struggling, starting this November.
Disclaimer
Securities and Advisory Services offered through Cadaret, Grant & Co., Inc., a Registered Investment Adviser and Member FINRA/SIPC. HMS Financial Group and Cadaret, Grant & Co., Inc. are separate entities.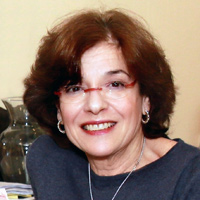 President, HMS Financial Group
Barbara Shapiro is the President of HMS Financial Group located in Dedham, Mass. She is a CFP®, Certified Divorce Financial Analyst and a Financial Transitionist®. She is also co-author of "He Said: She Said: A Practical Guide to Finance and Money During Divorce." Her firm specializes in comprehensive financial planning with a subspecialty in divorce that assists clients' transition from marriage to independence with peace of mind and confidence. Learn more at HMS-Financial.com.