Signs of Financial Abuse in Marriage: What to Watch For
Does your spouse try to control you through money? Spot the red flags before financial abuse escalates to domestic abuse.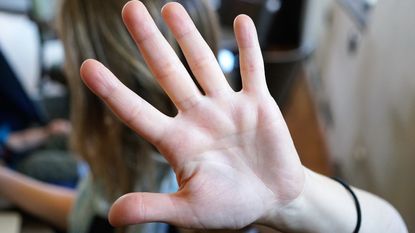 (Image credit: Getty Images)
It may come as a surprise to learn that many people who experience domestic abuse in a relationship are dealing with more than just physical and verbal abuse from their significant others. A study conducted by the Center for Financial Security showed that 99% of domestic abuse involves some financial abuse on top of those better-known forms of abuse.
Unfortunately, incidents of domestic violence are increasing. Research from the National Commission on COVID-19 and Criminal Justice found an 8% rise in domestic abuse following the onset of the pandemic. The report found record levels of violence against women and analyzed the findings of 18 studies that factored in a wide range of data, including 911 calls, incidents involving the police, hospital records and domestic-violence hotline calls.
While lockdown measures have been lifted and most businesses have returned to normal, many experts believe that the most vulnerable are still at risk. Mental illness continues to be a significant issue as well as increased levels of substance abuse. In 2021, there were more deaths from drug overdoses than from COVID. Sky-high inflation is also adding financial pressure to families who are already struggling. According to Centers for Disease Control and Prevention, mental illness, alcohol and drug use as well as financial stressors are significant risk factors for the occurrence of domestic violence.
Subscribe to Kiplinger's Personal Finance
Be a smarter, better informed investor.
Save up to 74%
Sign up for Kiplinger's Free E-Newsletters
Profit and prosper with the best of expert advice on investing, taxes, retirement, personal finance and more - straight to your e-mail.
Profit and prosper with the best of expert advice - straight to your e-mail.
The Center for Financial Security study mentioned above also found that most domestic abuse cases start with a subtle form of financial abuse and then escalate into physical violence or verbal, emotional or sexual abuse.
Why do most people miss the warning signs or the overt ways that their abuser controls them and creates financial dependency? One main reason is that education around this kind of abuse is not as publicized or shared as other forms of abuse.
Financial Abuse Can Start in Subtle Ways
It is also likely that some may not be aware of the financial abuse happening to them because it often starts subtly — in ways that can be mistaken for love. This can look as benign as, "The bills seem to be stressing you out. Let me take care of it, and I will give you spending money each month, to limit your stress." Finances can be stressful and tough to manage. When the victim shares frustration or feelings of being overwhelmed around dealing with bills and money, those looking to take advantage may see this as an opportune time to gain control.
This scenario tends to lead to less and less communication around finances. Slowly, over time, fewer dollars may be given to the victim each month for an undisclosed or ambiguous reason. When the situation becomes unbearable, the victim decides it is time to take some control of the finances, and this is often when the situation intensifies, can become dangerous, and other forms of abuse may ensue, including physical violence.
The abuser usually uses intimidation and manipulation to control the financial stability of their victim. Extreme cases have shown abusers threatening violence if the victim tries to make more money by starting to work, getting a better job or furthering their education. For those who do have a job, some abusers will try to sabotage their current career and ruin their professional reputation.
While restricting their ability to earn money is one tactic of controlling spouses, another tool abusers use is to exclude the victim from every part of the household finances. The abuser may lie about their spending, income and debts and may hide assets.
Sometimes the abuser will resort to criminal behavior that can have lasting long-term effects. Often, the victim's credit score is ruined because loans have been taken out in their name without their knowledge. The Pennsylvania Coalition Against Domestic Violence reports that 59% of people's credit was negatively impacted by their abuser. A poor credit score can have a negative knock-on financial effect for years. Low credit scores make it more difficult for the survivor to be able to rent or purchase a home or get a credit card, auto loan, mortgage or even a cell phone in their name.
New York divorce attorney Lisa Zeiderman, Esq., often works with spouses who have been financially abused. Perhaps surprisingly, Zeiderman states that financial abuse is not limited to the non-working spouse. She has seen how "sophisticated executives (usually women) are often pressured to hand over their earnings to their spouse in return for an allowance that is doled out by the abuser, with the abuser claiming to manage the money, thereby freeing up more time for the working spouse to work and take care of the children. When the abused spouse decides that enough is enough, the controlling spouse often becomes verbally and physically abusive. It is usually at this point that the abuser changes account passwords, stops or cuts back the allowance and sometimes stops paying the bills."
Danger Signs of Financial Abuse to Watch For
Look for some of these warning signs when trying to understand if you are a victim of financial abuse:
Does your spouse require you to tell them about all purchases?
Do you find yourself having to ask for more money to pay everyday bills?
Has your spouse ever threatened to cut you off from the money?
Does your spouse make significant investments without consulting you?
Does your spouse discourage you from furthering your career or making more money?
Does your spouse forbid you from working?
Does your spouse prevent you from having access to account information?
Does your spouse make poor decisions involving your credit, causing harm to your score?
If the answer to any of these questions is yes, you may be the victim of financial abuse.
Without financial resources, those who are experiencing financial abuse have difficulty exiting a relationship. In a study conducted by the Institute for Women's Policy Research, 73% of respondents named financial instability as the biggest reason for finding themselves unable to leave their abuser or being forced to return to an abusive relationship.
Getting the Help That You Need
It is essential that victims of financial abuse put together a professional team to exit the situation safely. A lawyer can help the survivor obtain orders that give a financially abused spouse independent access to funds to live on and funds to pay a lawyer in the event of a legal separation or divorce. The victim will also want to consult with a Certified Divorce Financial Analyst to help them gain access to the financial information and get educated about their family's finances.
Finally, a survivor should also have the assistance of a mental health professional. The divorce process for someone who has been controlled by an abuser can be especially litigious and difficult. Putting a professional support system in place is crucial to recovering and emerging from a divorce or separation feeling emotionally and financially secure. These professionals can help survivors cope with their feelings, re-establish self-confidence and build their financial knowledge for a successful and safe financial future.
If you are in danger, please call 911. If you need immediate support or local referrals, contact a local hotline or the National Domestic Violence Hotline at 1-800-799-7233 or TTY 1-800-787-3224.
The website MoneyGeek also has important information about how to get out of abusive relationships.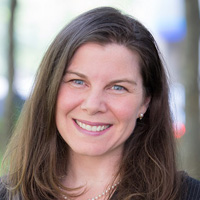 President & CEO, Francis Financial Inc.
Stacy is a nationally recognized financial expert and the President and CEO of Francis Financial Inc., which she founded 15 years ago. She is a Certified Financial Planner® (CFP®) and Certified Divorce Financial Analyst® (CDFA®) who provides advice to women going through transitions, such as divorce, widowhood and sudden wealth. She is also the founder of Savvy Ladies™, a nonprofit that has provided free personal finance education and resources to over 15,000 women.