What to Do to Protect Your Finances When Your Spouse Has a Gambling Problem
If it comes down to divorce, don't let your financial future be a roll of the dice. Take action quickly to regain a measure of control and limit your own liabilities.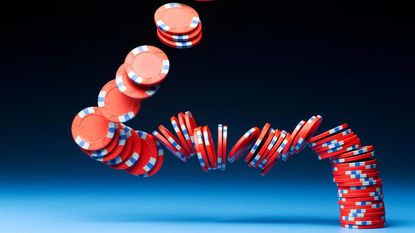 (Image credit: Getty Images)
For many people, gambling is not just a one-time lottery purchase on their 18th birthday or a game of blackjack at a bachelor party in Las Vegas. Gambling, for some, becomes an addictive activity that depletes their bank account and ruins their marriage.
Even if your spouse does not gamble every day and can afford to lose big at the roulette table, they may have a problem. Some of the telltale signs of gambling addiction include:
The inability to scale back or quit gambling.
Placing larger and larger bet.
Feeling an urge to keep gambling after losing.
Lying to conceal the extent of their gambling problem.
Susie's Unfortunate Story
Pathological gamblers do not make good partners. Typically, spouses pay the price of their partner's gambling habit. This was the case for our client, "Susie." Susie's turning point came three years after asking her husband to get help for his gambling addiction. Susie gave him several resources, such as Gamblers Anonymous, and encouraged him to seek therapy. While there were many opportunities for Susie's husband to get help, her husband refused to admit he had a problem.
Subscribe to Kiplinger's Personal Finance
Be a smarter, better informed investor.
Save up to 74%
Sign up for Kiplinger's Free E-Newsletters
Profit and prosper with the best of expert advice on investing, taxes, retirement, personal finance and more - straight to your e-mail.
Profit and prosper with the best of expert advice - straight to your e-mail.
According to Karen McMahon, a divorce and relationship coach and founder of Journey Beyond Divorce, "The trap of a gambling addiction causes chaos, creating devastating financial, emotional and personal consequences. The most important thing you can do is encourage your gambling spouse to get help from a professional. While you can give them all the resources they need, you cannot make someone change. If they are not ready to address their problem, you are best served addressing your part in the unhealthy dynamic by focusing on what you need, including protecting yourself from their reckless behavior."
This is precisely what Susie needed to do. Her breaking point came one Friday when she came home from work to find that her husband was getting ready to go to the airport. The impromptu travel was quite a surprise, as he had not mentioned any business trips. He informed Susie that he was going to Las Vegas. Ordinarily, she would have acceded, but the mounting debt and lies had become too much. She was compelled to speak up, declaring, "If you go, I won't be here when you get back." He replied, "I guess that is just too bad you feel that way. This issue is with you, not me." It was clear that the eight years of their marriage could not stand up to the hold his gambling addiction had on his brain and heart.
Taking Quick Action to Protect Herself
After he left, Susie immediately opened a bank account at a different bank from her husband's and coordinated with her work's human resources department to deposit her paycheck. The following week, Susie made an appointment with a matrimonial attorney and began divorce proceedings. Only then did Susie realize the true extent of the massive debt her husband had racked up. Throughout the divorce proceedings, Susie found out that her husband had five other credit cards with $78,000 in debt. She also discovered that her husband had taken out a $50,000 loan on his 401(k) and depleted the cash value on their life insurance policies.
The debt that her husband amassed from his gambling was debilitating and put Susie in a precarious financial situation. However, the law can help protect spouses from their partner's bad financial behavior. Gambling can be considered wasteful spending and dissipation of assets.
According to matrimonial attorney and Certified Financial Litigator Lisa Zeiderman, Esq.: "Your divorce attorney can raise the wasteful dissipation argument and request an unequal division of the marital estate if your partner misused marital funds throughout the marriage. Specifically, Zeiderman advises that conducting discovery and depositions in cases where gambling is an issue will be essential to determine the amount of waste. Zeiderman has gone as far as to issue subpoenas to casinos and other related gambling institutions. Once you have discovered and accounted for the amount of monies lost to gambling, that amount should be added back to the marital pot as if it still existed and then equitably divided. Zeiderman advises that Susie will need to show that she did not condone his gambling and that she was not a participant."
Start Collecting Documents Right Away
According to Avani Ramnani, a Certified Divorce Financial Analyst with Francis Financial, "If you can no longer stay in your marriage due to a gambling addiction, you need to start collecting documents so that you can prove dissipation of assets."
Francis Financial is one of the "Best Financial Firms for Women," according to Working Woman and Working Mother magazines. During the last decade at the firm, Ramnani has worked with hundreds of divorcing women and sees how gambling can create dangerous financial situations. Ramnani shares: "The best thing to do if you suspect your spouse has a gambling addiction is to get your finances in order, become financially empowered, and seek advice from a professional sooner rather than later. The more documents that you can collect, the easier it will be to prove your spouse's wasteful use of marital money."
Items to gather:
Expenses for the family.
Bank account statements going back as long as your spouse has had a gambling addiction.
Retirement account and investment account statements showing account values, holdings, cost basis and account titles.
Credit card balances and statements going back as long as your spouse has had a gambling addiction.
Mortgage and any other credit line statements showing interest rates and outstanding balances.
Property deeds for all real estate and cars.
Insurance policies, including the declarations pages for life, health, disability and long-term care insurance.
Pay stubs from employment.
Tax returns.
Prenuptial or post-nuptial agreements.
According Zeiderman, a managing partner of Miller Zeiderman, LLP: "If you do not have access to these documents, don't fret. You can work with your attorney and financial adviser to sew together the quilt of your finances. The most important thing is to protect yourself. How soon you seek professional help can be the deciding factor between ending up with debt or saving yourself and preserving your financial freedom."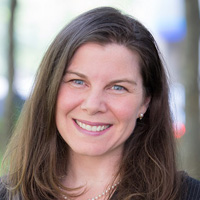 President & CEO, Francis Financial Inc.
Stacy is a nationally recognized financial expert and the President and CEO of Francis Financial Inc., which she founded 15 years ago. She is a Certified Financial Planner® (CFP®) and Certified Divorce Financial Analyst® (CDFA®) who provides advice to women going through transitions, such as divorce, widowhood and sudden wealth. She is also the founder of Savvy Ladies™, a nonprofit that has provided free personal finance education and resources to over 15,000 women.