4 'Hidden' Assets You'll Need to Account for in Divorce
Untangling family finances during divorce can take some digging. Your spouse may have assets that aren't top of mind (restricted stock or Bitcoin, anyone?), and they might be tough to value or split up.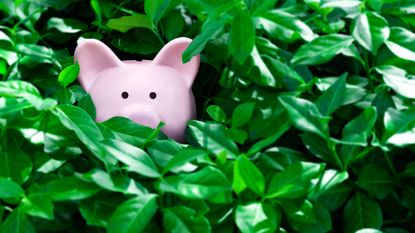 (Image credit: Getty Images)
The house. The bank accounts. The retirement funds.
For those going through divorce, these are the usual suspects when it comes to the division of assets. But there's more, including what I call the "hidden assets," which are those assets you and your spouse have that you might not think about every day.
Here are four so-called hidden assets that you must dig into and address when getting divorced.
1/4
1. Restricted stock units
If you or your spouse has an executive-level corporate job, in banking or finance, for example, chances are you have restricted stock as part of that income stream. While this is deferred compensation, it's different from the more well-known and better understood annual bonus. Restricted stock can be structured in countless ways, and some corporations are constantly rewriting their terms. But the gist of it is that it's future income that is tied to something like length of employment or individual or company performance.
If you are the non-earning spouse when it comes to these assets, you will want to account for the fact that some restricted stock units could have been earned during your marriage and will be due to be cashed out after your divorce. While restricted stock typically cannot be transferred, other property can be divided in such a way as to account for those assets. However, you should also know that different states treat restricted stock units differently, so it's not necessarily a bird in the hand.
You will want to talk with your attorney about when to freeze these assets in time – based on the market. You might also want to hire an additional expert like a Certified Divorce Financial Analyst® practitioner, which is a financial planner with expertise in divorce.
2/4
2. Pensions
If you or your spouse is a state or federal employee, you most certainly have a pension to consider. Companies in other industries also offer pensions – or have in the past, so it is important to know if any exist in your household. If you aren't the pension holder, you will want to make sure this future income, which was essentially earned during your marriage, is appropriately accounted for and divided.
Another thing to know is that the estimated payment on the most recent pension statement is just that – an estimate. The future monthly payment could be more or less than what is estimated. And if the company offering the pension has since filed for bankruptcy, this could also affect what you or your spouse might expect to collect. Either way, you might need to hire an expert to do a pension valuation.
3/4
3. Military benefits
If you are a non-military spouse of a member of a branch of the military, you don't necessarily get to keep your military benefits, including health care, after divorce. The rule to know here is the 20-20-20 rule. In order for you to keep getting benefits, your spouse has to have served at least 20 years, you have to have been married for at least 20 years and your marriage and the military service has to overlap by at least 20 years.
Also key to keeping military benefits: filling out the right paperwork and not actively waiving any rights. Make sure to hire a divorce lawyer who has experience with military couples.
4/4
4. Bitcoin and other cryptocurrency
If your spouse has invested in Bitcoin and other cryptocurrency, you need to know there are a lot of different ways to hold it – with a major investment company like Schwab or individually as you would with stock certificates – and it can be difficult to trace. It's also a still-emerging kind of investment and can be volatile. Bottom line: You might need to bring in a professional who has expertise in valuating cryptocurrency.
Here's a final thought: It's always a smart idea to keep track of all of your household assets and where or how they are owned, even if it's in a simple Word document on your computer. Maybe your spouse is an active day trader; you'd want to make note of that, especially if you've heard hot names like GameStop bandied about.
And divorce doesn't have to be looming for you to get organized in this way. This effort will pay off when other life events occur – like one spouse dies or you are drafting or updating your will.
Founder, GraserSmith, PLLC
Tonya Graser Smith is a Board Certified Specialist in Family Law, licensed North Carolina attorney and founder of GraserSmith, PLLC, in Charlotte, N.C. She focuses her practice on divorce, child custody, child support, alimony, equitable distribution, prenuptial agreements and other family law matters.