Everything You Need to Know About Amazon Prime Day
Kiplinger.com editor and veteran comparison shopper Bob Niedt joins the Your Money's Worth podcast to talk about the ins and outs of Amazon Prime Day. Also, our hosts David Muhlbaum and Sandy Block discuss what Halloween will be like in a pandemic and share insights on how to be a thrifty, happy snowbird.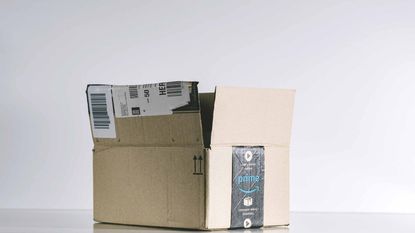 (Image credit: Getty Images)
David Muhlbaum: If there's ever a year that Amazon Prime Day would be set to overtake Black Friday as America's big shopping event, 2020 would seem to be it. Like many online retailers, Amazon has been busy, busy, busy, fulfilling orders from people choosing to shop from home rather than risk a store visit. Our own Amazon expert, Kiplinger.com online editor Bob Niedt, will help us separate hype from real savings. On today's show, Sandy and I discuss how America will celebrate Halloween in the time of coronavirus, and also talk about Kiplinger's best strategies for snowbirds. If you're wondering what a snowbird is, well, stick around.
David Muhlbaum: Welcome to Your Money's Worth. I'm Kiplinger.com senior editor David Muhlbaum, joined by senior editor Sandy Block. Sandy, how are you?
Sandy Block: I'm good, David, how are you?
Subscribe to Kiplinger's Personal Finance
Be a smarter, better informed investor.
Save up to 74%
Sign up for Kiplinger's Free E-Newsletters
Profit and prosper with the best of Kiplinger's expert advice on investing, taxes, retirement, personal finance and more - straight to your e-mail.
Profit and prosper with the best of Kiplinger's expert advice - straight to your e-mail.
David Muhlbaum: I'm doing all right. I was in the store the other day and in a time when so much has changed, and not generally for the good, I appreciate signs of normalcy. Like supermarkets filling their seasonal shelves with bags of candy for Halloween. I'm like, "Okay, so that's on, then, right?"
Sandy Block: Well, maybe, sort of. Halloween is a big deal, not just to kids looking to score candy, but there's money on the line for the hard hit retail sector. The National Retail Federation tracks this and they say that 2019 Halloween spending totaled almost $9 billion.
David Muhlbaum: Okay, so that was 2019. What's going to happen in 2020?
Sandy Block: Well, less, but not as much less as you might think. They're projecting about $8 billion this year. So down a billion, but it's likely that Halloween will be different. And what people will do and buy was forecast to change, in some cases pretty significantly.
David Muhlbaum: Okay. Okay. I'm curious. So what's up and what's down? A high school classmate of mine runs a fright house outside Raleigh, North Carolina. And I was impressed to see that he's having a season this year at all at the Haunted Farm. They're making all sorts of adaptations to be COVID-safe, including, and here I quote, "No closeup contact between haunters and patrons." I guess they can still scare you with a six foot long pike or they'll take the mask off.
Sandy Block: That's the scariest thing of all.
David Muhlbaum: But they say they're going to operate at 25% capacity, and that's got to hurt revenues.
Sandy Block: That's right and that hurt is going to be all around. I mean . . . haunted houses, parties, hay rides and even actual trick or treating are expected to suffer because the pandemic is still with us. People will be still spending money on costumes for their kids and their pets -- and decorations, inflatable pumpkins and vampires and ghosts for your front yard.
David Muhlbaum: For your front yard, yeah.
Sandy Block: Yeah. You know that's going to increase, because that's already been happening. That's a safe way to celebrate. We've seen that even before Halloween with big signs set up for "Honk for Terry's birthday" or something like that.
David Muhlbaum: Yeah. This whole industry popped up . . . obviously a lot of people make their own signs, but also seeing commercially made fancy foam cutout signs and whole big displays put up for "Holly's birthday" or whoever. My friends have been mulling about what sort of candy delivery device they're going to use for anyone brave enough to come up to the door looking for the traditional handout. On social media you might have seen the guy who made the PVC tube to slide the treats down. I'm kind of liking the idea of a t-shirt cannon.
Sandy Block: You got to pick out your candy wisely if you're going to do . . . some things do work better in the cannon than others. But you could also just put the candy out in the bowl and stay inside, right?
David Muhlbaum: Yeah. Yeah. I mean, I tried that one year, but I found the bowl, the bowl itself empty, several houses away. I mean, they take first come, first serve a little too . . .
Sandy Block: That's right.
David Muhlbaum: . . . seriously.
Sandy Block: Well, how about goodie bags?
David Muhlbaum: Oh, okay. Yeah. Little snack-size Ziploc, fill them with Jolly Ranchers or gravel . . . "Here we go, get out of here."
Sandy Block: Apples.
David Muhlbaum: Oh, apples, raisins, toothbrushes.
Sandy Block: Well, here's what I think. Here's my prediction. People are going to buy the candy anyway and see what happens. Because we've been doing that for years, we hardly get any trick-or-treaters, but we always buy like we're going to get a hoard. And then no one comes for it and you get the candy. Because fat season starts pretty soon.
David Muhlbaum: Don't let it go to waste.
Sandy Block: Or your waist, pal.
David Muhlbaum: Yeah . . .
David Muhlbaum: We're back with Bob Niedt, online editor for Kiplinger.com and a man who's done a lot of shopping in his life at a wide range of outlets -- Walmart, Costco, Aldi, Trader Joe's and more. We're going to talk about Amazon Prime Day and what kinds of savings it really offers. It's easy to remember when Black Friday, not so much Prime Day -- especially when it moves around as it did this year. So the basic fact, Bob, when is Prime Day this year?
Bob Niedt: October 13th and 14th.
David Muhlbaum: Okay, and we are going to air this episode on October 12th, so the gun goes off shortly thereafter. And, fundamentally, what is Amazon Prime Day? A sale, a promotion?
Bob Niedt: Well, David, it's a little bit of both. It's a promotion in that it gets more people into Amazon to become Prime members at $119 a year. That's a nice chunk of change for Amazon. And it's also a big garage sale. There's a lot of different items available, some kitschy, some useful. Some things you thought maybe you needed, but didn't need -- but maybe you want it, things along those lines. And mixed in there are some pretty good deals, as well.
Sandy Block: And that's the big question, Bob. So what are the best deals you're expecting for 2020 Amazon Prime Day?
Bob Niedt: Well, it's going to be the same thing as in years past, it's really a push for Amazon to sell its signature products, like Kindles, Echo Dots, Fire TV and Fire tablets. Those are going to be the best bargains, because Amazon wants you in its playhouse and it wants you to keep buying things for those devices. It'll also be other good items on sale, as well. Instant Pot comes to mind, as probably one of the higher selling ones. So they'll also be good prices on Chromebooks, if they're available. There's been a shortage of those. They'll also be computer items. Also, a lot of home types of goods because face it, we've been home for the last -- how many months -- we're buying things for our home and Amazon knows that. There'll also be a lot of holiday-related items for sale soon, because essentially this is going to be the kickoff to the holiday shopping season.
David Muhlbaum: Yeah. So the competition, I mean, they keep their eyes on Prime Day, too. Especially since it's now, as you say, bumping up against holiday season. So Walmart, they've already launched their Big Save Event and Target has Deals Days going on, so they're not going to take this sitting down. For the customer, I guess that kind of competition is good. It may not be that great for the companies involved though. Kiplinger.com senior investigator Kyle Woodley has an interesting piece about the effect on the stock prices, and that I'll also add to the show notes. But competition, can you talk a little bit about the comparison shopping that that people still need to do?
Bob Niedt: Yes. I think that's very important thing to do because often you get... One of the big mistakes of Amazon Prime Day is you get dragged into the hype. You just jump on an item because it's selling quickly, and maybe you really don't need it, or maybe it's actually cheaper somewhere else. So it's really important to come in to Prime Day with a wishlist and access to knowing how you can compare prices to what Amazon is selling something for. Back to what you were saying about the competitors, Walmart and Target are experts at competing with Amazon on Prime Day. They've been doing it for the last several years, and it's not going to be any different this year, as you mentioned. But also the big box retailers such as Macy's, JCPenny, Best Buy, Kohl's, they're all going to be ready for Amazon Prime Day, as well.
Sandy Block: So, Bob, do you have to be a Prime member to take advantage of these deals? And if you think that you do, how much does it cost to join the club?
Bob Niedt: It costs $119 for a year of Prime. That includes a lot of the perks that come with it. And we'll have a link to some of the best perks of Amazon Prime. But you don't have to be an Amazon Prime member to take advantage of buying on Amazon. However, there will be deals that are specifically for Amazon Prime customers.
David Muhlbaum: So you don't have to be a member to get Prime deals, but you might get some better deals by being a Prime member. Amazon's own products are among the things that are most discounted, but Prime itself is not discounted. Did I get that all right?
Bob Niedt: That's correct.
David Muhlbaum: Okay. So, one thing I noticed is you were talking about hot selling items for things at home -- patio heaters, Chromebooks, that sort of thing. There's a lot of demand for these things. What should someone do if one of those items sells out during Prime Days?
Bob Niedt: You can add it to a wishlist and sometimes items that people buy remain in their cart, they don't buy them. They don't follow through with the purchase. So they'll be removed from the cart and put back up for sale. And there's a chance you can get that item that you really, really wanted, but couldn't get because it sold out.
David Muhlbaum: And that turnaround could be minutes, hours, days?
Bob Niedt: All of that.
Sandy Block: So, Bob, this podcast comes out on Monday, but we know that people listen to podcasts all the time. So what if you're listening to this and Prime Days have already come and gone? Does that mean there are no deals for you? Don't leave us folks.
Bob Niedt: Well, if you're still not in your prime, there's other ways to get these deals. In years past, Amazon has put some of these same deals on sale on Black Friday and Cyber Monday. So I would check back again on those days, if you're looking for a specific product.
David Muhlbaum: So back to that, the question of Prime Day and Black Friday, and that sort of thing. I mean, we know Amazon is the big kahuna in online vending. So can you compare the size of Prime Day to, say, Black Friday or Cyber Monday? Are there dollars on this?
Bob Niedt: Well, Amazon Prime day 2019 made $7.2 billion. That's with a "B." There was over two days last year, as well, as it is this year. Black Friday shoppers typically spend about $700 billion.
David Muhlbaum: What, $700 Billion?
Bob Niedt: $700 billion on black Friday.
David Muhlbaum: Oh, wow. Okay.
Sandy Block: Big bucks. Well, Bob, you mentioned that you're going to put up in the show notes some of the ways to take advantage of your Prime membership, but if you are going back and forth about whether to spend that money, what are some of the more obscure perks? Or maybe if you already have it, just maybe you're not getting best advantage of it, what are some of the more obscure perks beyond just shipping and getting deals for Prime members?
Bob Niedt: Well, I'm going to go back to shipping, because there are some pretty cool things with that. You get the free shipping, that's two-day shipping, there's also same day and two-hour shipping and a pretty cool perk that a lot of people don't know about is no-rush delivery. And you'll get a boatload of bonus from Amazon if you pick no-rush delivery at checkout. And what that means is you're not expecting it in two days, but in my experience, it came in two days anyway when I picked no rush, and I got a $5 coupon I could use on anything on Amazon.com.
David Muhlbaum: A little while ago, we talked about how Amazon Prime membership is not discounted during Prime day, but I heard you mention something interesting, you said, "But there are ways around that." So what's a way around that?
Bob Niedt: Okay, so if you're not a Prime member already, you don't want to spend . . . the least expensive way to become a Prime member, which is $119 for a full year membership, you could take advantage of a little perk that is out there if you're not a member. You can sign on for a free 30-day trial. And then if you're not going to use it or you're just using it for Prime Day, you can cancel before the 30 days are up and you don't have to pay anything.
David Muhlbaum: Oh, the classic membership trick, sign up, go to town, bail out.
Bob Niedt: Exactly.
David Muhlbaum: Amazon Prime Day used to be in July, now it's an October. What's the story with that?
Bob Niedt: Well, it's all about the pandemic. Typically, Amazon Prime Day is in July. Of course, we were in the middle of the pandemic, hopefully the middle, maybe we're coming to the end, I don't know, in July. And Amazon was really tied up with rushing out quarantine supplies to customers rather than TVs and things like that. So they were focused on that and they got behind in the two day shipping and they really couldn't keep up with that for all their products.
David Muhlbaum: What they said was they needed to make delivering health-related items the priority.
Bob Niedt: Right, exactly. And then as July approached, they decided they'd push Prime Day off to later -- and it was maybe later in the summer and then it became the fourth quarter. And then it became some time in October -- and finally they settled on October 13th and 14th.
David Muhlbaum: Yeah. And then it became an exciting waiting and watching game. When's it going to be? When's it going to be? Well, Prime Days are going to be October 13th and 14th. Bob, thanks for your insights about how to best take advantage of those days, and we look forward to having you back on Your Money's Worth for some more shopping insights.
Bob Niedt: Great. It was a pleasure. Thank you.
David Muhlbaum: Well, another seasonal item we'd like to touch on today are snowbirds. Now, I'll confess that before I started at Kiplinger, I thought snowbird was a ski area in Utah. I mean, I understood that people retire to warmer places like Florida and Arizona, and that sometimes they did so for only part of the year. Well, snowbird is the term of art for that. And you may well know that already, but that's an explainer for those of you who might be thinking we're drifting off into ornithology. The truth is at Kiplinger we've written a lot about snowbirds. And we've got a lot of good advice for how to save money when you're adopting the strategy. Whether you're already migratory or thinking about it for your own retirement. So, Sandy, I imagine the number one question for a snowbird or a potential snowbird is where? Where is your Southern spot? Or I guess your other spot, it might not necessarily be South. And I assume people tend to go with someplace they know or have been to already, but probably some actual research is a good idea, too.
Sandy Block: And that's why probably our number one tip is to rent before you buy anything. No matter how many times you visit a place, how many times you take vacation there, it's really tough to get a feel for what it's like to live there for months or maybe permanently, if you think you eventually want to retire there full-time. Until you've spent every day there, 24/7. And the only way you're going to do that is by renting and living there. And ideally you want to live there for more than one season, if you think it might someday be your permanent residence. And the good thing is that most places that are popular with retirees have lots of condos and other rental options, so you can find a place to sort of test things out.
David Muhlbaum: That could be for a shorter period of time. You could essentially test multiple places within one season, right?
Sandy Block: Right, you could test . . . and that's a really good idea, because again, you just don't know until you live there what it's going to be like. So if you can't decide between two resort areas, two cities or whatever, you could rent in one and rent in the other. And, again, consider renting in different seasons if you think this might be a place that you'll live more than just when the snow is falling.
David Muhlbaum: So if you do decide to buy, we want to go forward with a purchase, what's the best strategy?
Sandy Block: Usually late Spring, because that's when most of the other snowbirds have gone home, so there's less competition that way. But some buyers may be more motivated to sell in the summer and the fall. So you might want to consider it then, too. I think probably you want to avoid buying at the height of the tourist season, because that's when everybody is sort of looking at real estate and thinking, "Hey, you know, I could live here. That'd be cool."
David Muhlbaum: Well, and the people who own the property already, I mean, a lot of times people come down, they open up their house, and they put out a sign like "For sale" -- like "Could happen."
Sandy Block: Yeah. Because again, tourists, that's almost like an activity. Every vacation place I've ever been to, there's been a real estate office right in the middle of the town.
David Muhlbaum: Oh yeah. With the pictures behind glass.
Sandy Block: Yeah, exactly.
David Muhlbaum: You go get your ice cream, you're like, "Oh, that'd be nice."
Sandy Block: "I'd like to live here," yeah. So, you want to be doing that when not everybody else is doing that, I guess is what I'm saying.
David Muhlbaum: Right. Well, we're still in hurricane season -- and it's been one heck of a hurricane season. Now, even if part of the snowbird strategy involves not being down South when the weather is wild, how does it play into the real estate shopping? I'm thinking beach front is maybe not the selling point it once was.
Sandy Block: Right. I mean, even before we had as many hurricanes as we're having now, you always paid a premium to live by the beach. Not just because a lot of other people want to do the same thing, but you also have to pay more for homeowners insurance, possibly flood insurance, shutters, and have an evacuation plan, as well. So, if you're really thinking about buying, our advice is think about moving back from the beach. You don't have to be very far, but just being off the beach could really reduce your costs and also some of your headaches.
David Muhlbaum: In golf cart range.
Sandy Block: Yeah, that's right.
David Muhlbaum: You can get out and you've got one heck of a golf cart for the savings.
Sandy Block: There you go.
David Muhlbaum: Have you seen some of those golf carts, by the way? Retirement golf carts . . . it's like pimp my ride. It's getting way out of hand. Anyway.
David Muhlbaum: So, when Kiplinger's lists great places to retire, boy, do we? I mean, we slice it 110 different ways. I will put some links in the show notes to some of our best. One thing we definitely pay attention to is the availability of health care, medical care. How does that play out for someone who's going to be, at least for a time, spending half of their year in one place and half in another? Do you need two doctors?
Sandy Block: Well, you do, because you can't assume that during the whole time you're down South or wherever, you're not going to get sick. So you really need to plan ahead. And this is particularly important for people who are in Medicare Advantage . . . or any kind of plan that basically has in-network doctors and will charge you a lot or not even allow you to see someone out of network. So you definitely want to make sure that there are doctors in your network. You're going to make sure that you can get your prescriptions either at a pharmacy in your winter home or have them mailed to you. And if you do decide to buy a home and spend every winter in the same place, you may need to change your health plan to ensure that you'll have access to doctors. Having written this "best places to retire" story, many, many times, this is the most important thing to seniors.
David Muhlbaum: You would change it once. You'd have to look, shop and change it to something that works in both places?
Sandy Block: Yeah, exactly. Again, if you know this is going to be an ongoing thing, you may need to change. When you look for a health plan, you typically look to see who's in that health plan. Well, now you're going to have to extend that search to your part-time home.
David Muhlbaum: Yeah. And, some of those health plans definitely have a regional focus, so that can . . .
Sandy Block: That can be hard. That's right. And, again, this may even inform where you decide to live. This is so important to the people we talk to, not just having access to doctors, but making sure that there is good emergency care nearby. You don't want to have to drive two hours in an emergency. And in our coverage of best places to retire, we take a really hard look at what's available. Because even if you're feeling great now, you don't know what's going to happen in the future. And you don't want to be living in a place where you can't get health care when you need it.
David Muhlbaum: Right. At the very end of the Barrier Island.
Sandy Block: Yeah, no, don't do that.
David Muhlbaum: Right. So what are the big selling points for Florida as a destination? And I guess for that matter, Texas, those states, they have no income tax, zero, zilch. But to take advantage of that, you have to establish residency there. I think the term of art is domiciled, and that's a bit fraught. Can you tell us a little bit more about that angle?
Sandy Block: Yeah, and this is a pretty big deal because a lot of snowbirds, their original home is in northern States that have much higher taxes. If your second home is in a lower tax state, you need to establish residency. That means at the very least, you must prove that you live there at least half the year -- or 183 days. You should also get a new driver's license, register to vote, get a library card, even keep a log or diary of your activities there. Because you're going to . . .
David Muhlbaum: And a club membership, things like that.
Sandy Block: Yeah, your Sam's Club card, because you need to be prepared to demonstrate to your former northern state that you plan to move South, or wherever, permanently, that this isn't just a temporary situation for you. Otherwise, they may say that you are indeed a resident of their state and go after you for state taxes. And if you're audited, that could result in a very large tax bill. So at the very least, don't tempt fate by claiming lower cost benefits in your former state. Don't try and claim a homestead exemption from property taxes or residency discount for your fishing license or anything in your former state that makes it . . .
David Muhlbaum: There's a $10 savings you just don't want to go for in that situation.
Sandy Block: You never know, people like their discounts. But don't do it, because that signals to the state that you are a resident. Certainly, the homestead exemption does, but even smaller things . . . you really want to be able to say, "Yeah, we still have a home in New York, but we are in the process of moving to Florida or South Carolina, wherever. That is going to be our home. And here's what we can show you." Because as I said, states can be very aggressive about this, they need money. They've lost a lot of money in the pandemic and you don't want to take any chances with an audit.
David Muhlbaum: Yeah. It's impressive to me how seriously they take it. I guess that's probably in part, because it's a lot of high-income people moving.
Sandy Block: Right.
David Muhlbaum: So there's a lot of money on the line for them. I just sort of imagine them having satellite offices down in . . .
Sandy Block: Boca Raton.
David Muhlbaum: Here's the Connecticut Department of Revenue hanging out in Boca Raton going, "Oh, the Smiths only stayed two days, hmmm."
Sandy Block: Exactly, so be careful out there folks.
David Muhlbaum: Okay. Thank you as always, Sandy, for your wonderful retirement insights.
Sandy Block: Anytime.
David Muhlbaum: And that will just about do it for this episode of Your Money's Worth. I hope you enjoyed it. For show notes and more great Kiplinger content on the topics we discussed, visit Kiplinger.com/podcast. You can stay connected with us on Twitter (opens in new tab), Facebook (opens in new tab) or by e-mailing us at podcast@kiplinger.com. And if you liked the show, please remember to rate, review, and subscribe to Your Money's Worth wherever you get your podcasts. Thanks for listening.
Links and resources mentioned in this episode:
Senior Editor, Kiplinger's Personal Finance
Block joined Kiplinger in June 2012 from USA Today, where she was a reporter and personal finance columnist for more than 15 years. Prior to that, she worked for the Akron Beacon-Journal and Dow Jones Newswires. In 1993, she was a Knight-Bagehot fellow in economics and business journalism at the Columbia University Graduate School of Journalism. She has a BA in communications from Bethany College in Bethany, W.Va.