10 Ways to Save On Your Cell Phone Plan
We've rounded up 10 techniques to cut expenses on both your cell phone plan and your device.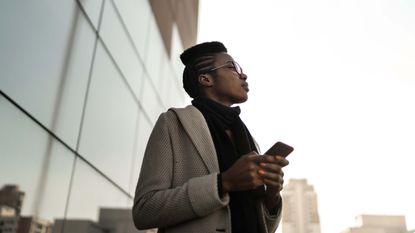 (Image credit: Getty Images)
Cellphones are a way of a life that Americans turn to for streaming video, playing games, applying for jobs and more. And that's on top of good old-fashioned phone calls and text to family and friends. But that service isn't cheap. Americans spend an average $906 a year for a single person, $1,281 for a married couple according to U.S. Bureau of Labor Statistics. Add in kids and your bill has a potential to skyrocket to $2,000 or more.
Luckily, there are numerous ways to trim the cost of owning and using a cell phone. Some are as simple as changing your bill-payment method or picking up the phone to negotiate a better deal. If you're up for switching to a different provider, you may save even more money. We've rounded up 10 techniques to cut expenses on both your plan and your device.
1/10
Pick the Right Unlimited Data Plan
Data, data and more data. Streamers and non-streamers alike have a multitude of choices when it comes to unlimited data plans. While in years past, going unlimited generally meant paying more, now the big carriers—AT&T, T-Mobile and Verizon—are offering mostly unlimited data plans at good prices. The difference between plans are the perks that come with it.
For example, T-Mobile's Essential Unlimited plan costs $27 per line per month for a family of four, for a grand total of $105 a month. It comes with unlimited talk and text and unlimited 5G (when available). When it comes to data, you get 50GB of high speed data a month. Once you go over 50GB, your speeds could be slowed, though it's still unlimited. If you wanted more perks, you could sign up for its Magenta plan which comes with 100GB of high speed, a mobile hotspot and more. The cost: $140 a month.
Verizon and AT&T also offer similar packages. For example, AT&T's most costly unlimited plan—the Unlimited Elite—comes with mobile hotspot, 5G access, and unlimited high speed data for $50 per line for a family of four. Its cheapest unlimited plan is $35 per line per month for a family of four.
2/10
Join (or Add to) a Family Plan
If multiple people use one wireless plan, the price per line is often less than for a plan with a single line. With four lines, for example, AT&T's mid-tier Unlimited Extra plan is $40 per line, compared with $75 if you have the same plan with just one line.
If you already have a family plan with, say, your spouse, you may reduce the per-line cost by adding your parents or other family members to the plan, too.
3/10
Switch to a New Carrier
Switching carriers may save you money if the new provider offers price breaks for new customers or has cheaper plans than your current carrier. For example, a family of four can save close to $930 a year, on average, by switching wireless carriers, says Toni Toikka, president of Alekstra, a New York City–based research firm that analyzes the wireless service industry. Plus, carriers may allow you to stack promotions because phone deals and plan deals are separate.
For example, Verizon is currently offering switchers with a compatible phone up to $500 on a Verizon gift card to use on Verizon products and services—including your bill.
Before you jump ship, make sure the new provider that you're considering has strong coverage in your area. With this map from RootMetrics, you can check coverage at your location from each major network. You also need to make sure that your phone is compatible if you plan to keep it.
4/10
Consider a Small Provider
Companies known as "mobile virtual network operators," or MVNOs, offer coverage from the networks of major carriers, but they often have lower-price plans. Mint Mobile, for example, charges $15 per month for the first three months for 4GB of data and unlimited calls and texts. After that, monthly prices range from $15 if you commit to a 12-month plan to $25 if you get another three-month plan.
Another MVNO worth a look is Tello, which lets you patch together the quantities of minutes, text messages and data that you need. For instance, you can get unlimited minutes and text messages plus 1GB of data for $10 a month, 2GB for $14 or 4GB for $19.
You can also go unlimited with smaller carriers too. Visible, for example, offers unlimited talk, text and data for $25 for the first month. After that, the plan goes up to $40 a line for a single line. To keep it at $25 per line per month, you would have to get three other family or friends to join the network.
However, there is a caveat with smaller carriers. Since they are using a network provided by one of the Big 3, your data speeds could be slowed during high traffic times as the big carriers can prioritize their own customers.
5/10
Ask Your Carrier for a Better Deal
Even if you don't want to depart your current carrier or change the type of plan you have, you may be able to talk your provider into a better deal. "A great question to ask is what they're offering to new customers versus existing customers," says Andrew Moore-Crispin, director of content for Ting. "One conversation with your provider could mean a lower bill for you." Ask about retention offers for current customers, too, says Moore-Crispin.
Or if your plan no longer exists, you may be able to get upgraded at a better plan for the same price you were paying.
6/10
Go Paperless and Autopay
All the major wireless carriers offer a monthly discount, often $5 to $10 per line, on eligible plans for customers who use automatic payments and go paperless. That can add up to significant savings, especially if you have a family plan with several lines.
Make sure you read the fine print. With Verizon, for example, you must have your payment drawn from a checking account or debit card to qualify for the discount. Credit-card payments are not eligible unless you use the carrier's own Verizon Visa card.
7/10
Check for Special Discounts
You may be able to get lower prices based on your age or affiliation with certain groups. Carriers commonly offer price breaks to military members, first responders, educators or certain employers that participate in a carrier's discount program. Membership with an association such as AARP or AAA may also score you deals.
Or you may score a discount for being older. With T-Mobile, for example, those 55 and older pay $55 a month for two lines with unlimited data, talking and texting through the carrier's essentials plan, compared with $90 a month for two people using the standard essentials plan.
8/10
Skip the Insurance Plan
When you sign up for a wireless plan and buy a phone, you'll likely be offered insurance in case your device is damaged, lost or stolen. For those who are accident-prone with their phones, insurance may be worthwhile—especially for a pricey device. Otherwise, a protective case, which helps shield your device from everyday bangs and bumps, may be enough to get by. You can set aside the money you would have spent on insurance premiums—often about $10 to $20 per month—for backup in case you need to repair or replace your phone at some point.
Plus, your credit card may provide coverage for damaged or stolen smartphones. For example, the American Express Platinum, the Chase Freedom Flex and the U.S. Bank Visa Platinum card all offer cell-phone insurance as a free benefit if you pay your wireless bill with the card. However, insurance coverage is typically more limited with credit-card plans than with those provided through wireless carriers.
To see if any of the credit cards in your wallet offer cell-phone insurance, login into your account and look up your terms and conditions.
9/10
Buy a Budget 5G Phone
If you can live without the hottest high-end phone—which likely runs close to $1,000 or more—you can find plenty of good choices among less-pricey models. "The difference between what a $300 phone can do and what a $1,000 phone can do today is much narrower" than in the past, says Moore-Crispin.
Among well-regarded 5G phones with price tags significantly lower than $1,000, the OnePlus Nord N200 retails for $239.99 and the 2020 version of the Motorola Edge starts off at $399.99. If you're more accustomed to Apple products, the iPhone 12 mini starts at $599.99. Or you can wait for the 2022 release of the iPhone SE, which is rumored to be the cheapest 5G iPhone ever.
Whatever device you get, you just need to make sure it's 5G compatible. The shutdown of 3G cellular service by all of the major cell-phone carriers is under way and will be completed next year. If you have a device that relies on the old wireless standard, you will no longer be able to use some data services, send texts or make phone calls, including dialing 911. And getting a 4G capable phone may be a waste of money. Older 4G phones that don't support modern cellular voice technologies, such as Voice Over LTE or HD Voice, are impacted, too.
10/10
Look for a Pre-Owned Device
A phone that has been previously used but inspected for quality by the manufacturer may do the job just as well as a brand-new device—but for a lower price. Samsung, for example, sells a pre-owned Galaxy Note20 5G starting at $400. A new device retails for $999.99. Keep in mind that a pre-owned phone may come with scratches or dings, but it should be functional. And as with buying a cheaper budget phone, you want to make sure your pre-owned phone is 5G compatible.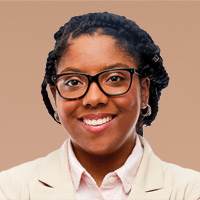 Ex-staff writer, Kiplinger's Personal Finance
Rivan joined Kiplinger on Leap Day 2016 as a reporter for Kiplinger's Personal Finance magazine. A Michigan native, she graduated from the University of Michigan in 2014 and from there freelanced as a local copy editor and proofreader, and served as a research assistant to a local Detroit journalist. Her work has been featured in the Ann Arbor Observer and Sage Business Researcher. She is currently assistant editor, personal finance at The Washington Post.