Negotiate a Better Deal
For a price break on a number of products and services, all you have to do is ask. But first read up on tactics the experts use.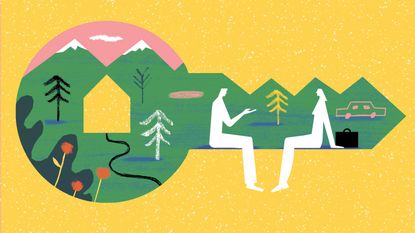 (Image credit: Illustration by Laura Liedo)
The very thought of haggling, no matter what you're haggling for, creates a crushing wave of anxiety in a surprising number of people. And while some personality types jump at the chance of striking a deal, many of us avoid negotiating at all costs.
But negotiating skills can be learned. And knowing how to negotiate when you're buying a new car, making an offer on a house, asking for a cheaper cable or internet bill, or planning a wedding can save you a lot of money.
Here's how to get what you want, for the price that you deserve. (For techniques to negotiate practically anything, see How to Haggle for Almost Anything.)
Subscribe to Kiplinger's Personal Finance
Be a smarter, better informed investor.
Save up to 74%
Sign up for Kiplinger's Free E-Newsletters
Profit and prosper with the best of expert advice on investing, taxes, retirement, personal finance and more - straight to your e-mail.
Profit and prosper with the best of expert advice - straight to your e-mail.
A new car
Supply shortages and high demand are driving up car prices. The average price of a new car hit a record $41,378 in August, jumping 16% from the previous year, according to J.D. Power. Automakers have been struggling to manufacture enough cars because of a computer chip shortage and other factors related to the pandemic.
Nonetheless, there are ways to negotiate with new-car dealers, says Ronald Montoya, senior consumer advice editor at industry analyst Edmunds. (For strategies on buying a used car, see How to Get a Good Deal on a Used Car.)
Be flexible with features. In a balanced market, you're in a better position to negotiate for a car that has every feature that you want, but that's not the case today. You may, however, score a deal if you're flexible on options. "Right now, you may have to be a little less picky if you want to negotiate a lower purchase price," says Joe Wiesenfelder, executive editor of Cars.com. "Opting for a less popular color could also save you a couple hundred bucks," he adds.
Compare apples to apples. Pitting dealers against each other is a tried-and-true tactic, Wiesenfelder says, but before you start shopping around, make sure that you know which trim level and options are your must-haves so that you can get comparable quotes. "Ask for the dealer's lowest out-the-door price," says Montoya. Also ask for a breakdown of fees, and ask questions if you don't know what a fee is for.
Negotiate the sales price before you talk financing. More than half of a dealer's revenue comes from service and financing contracts, says Wiesenfelder, so the dealer's goal is to sell you not only a car but also an auto loan (and other extras, such as an extended warranty). If you're planning to pay cash for a new car or get a car loan from a different lender, Wiesenfelder suggests that you do not tip your hand about your payment method while you're haggling over the car's price.
Trade in your car at the same dealership. Selling your trade-in to the same dealer can put you in a stronger position when negotiating a new-car purchase, especially in today's market. "Dealers are clamoring for trade-ins right now, given that there's a huge shortage of used cars," Wiesenfelder explains. Bonus: If you trade in your car at a dealer instead of selling it to a private party, most states charge sales tax only on the difference between the price of your trade-in and the vehicle you're buying.
Hate haggling? Let a professional do it for you. If you're not comfortable negotiating, consider hiring a car broker who charges a flat fee to shop around and negotiate on your behalf. Many car brokers are former car salespeople who know the trade from the inside out. A car broker's fee generally costs between $200 and $1,000, according to Autolist.com, but you typically reduce the cost of the vehicle by at least the amount you pay for the service. One service that doesn't accept compensation from car dealers on the back end is the nonprofit CarBargains. For $250 for a new car purchase or $375 for a lease, you specify the make, model and trim level of the vehicle you want, and CarBargains shops at least five dealers in your area.
A home
Home buyers have experienced serious sticker shock over the past year and a half. And because there continues to be extraordinarily high demand from buyers and an acute shortage of homes for sale, home prices are still on a tear: Existing homes sold for a median price of $359,900 in July, up from $305,600 in July 2020, according to the National Association of Realtors.
"Unless a house is grossly overpriced, homes are selling within days and with multiple offers," reports Adam Linder, a real estate agent with Northrop Realty, based in Rehoboth Beach, Del. Indeed, homes typically remained on the market for just 17 days in July, NAR says.
In a seller's market, Linder says, buyers must use clever tactics when making and negotiating a home offer.
Make a cash offer. Although mortgage rates are enticing—the average rate of a 30-year mortgage was 2.87% at the beginning of September, according to Freddie Mac—nearly one-third of U.S. home purchases so far this year have been all-cash deals, a Redfin survey in July found.
Making a cash offer can be a winning bidding-war strategy. "If you're paying in cash, you have an automatic leg up, because sellers are looking for security," Linder says. "Sellers want to be confident that the sale will close, and cash buyers can give that to them by waiving their financing and appraisal contingencies."
Offer a lease-back agreement. With homes selling so quickly, sellers who put their house on the market before purchasing their next home may be enticed by a lease-back offer. A lease-back (or rent-back) is an arrangement in which someone sells their home and then rents the property from the new homeowner, typically for up to 60 days.
Want to make your bid more attractive? You could offer to pay for the seller's utilities while they're renting the property from you—or offer a free lease-back if you know that you're facing a lot of competition.
No matter what, make sure to charge the seller a refundable deposit to cover any damage that they do to the property while they're renting from you.
Get creative. "We've seen a lot of creativity from buyers in this market," says Natascha Tello, a real estate broker at Keller Williams Realty in Miami. A few strategies that buyers are offering include disposing of a seller's furniture; paying for a seller's moving costs; covering any appraisal gap; waiving a home-inspection contingency (except for major repairs); and paying part of a seller's closing costs.
Cable and internet bills
U.S. households shell out $116 per month, on average, for their cable and internet bill, according to a recent report from doxo, a bill payment service. Your bill can easily exceed $200 if you subscribe to premium channels and high-speed internet. The good news is you have ways to lower your cable and internet costs without giving up your favorite shows or a fast internet speed.
Compare providers and plans. Although the U.S. has more than 2,800 internet service providers, most markets have only two or three, says Ben Kurland, cofounder of BillFixers, a company that negotiates with TV, internet service, cellular and landline companies on behalf of consumers.
BroadbandNow.com makes it easy to compare plans, prices and customer ratings for the internet providers where you live. The website also shows what the average internet plan costs in your area. Still, calling the providers to discuss their plans and pricing is a good idea, because many cable and internet companies offer new promotions frequently.
Call on a weekday. When you renegotiate your bill, Kurland recommends calling the company on a weekday during the afternoon. "Most customers aren't calling during that time, so you're going to get much shorter hold times," he says. "Also, senior-level representatives tend to work the main shift, and they tend to be more familiar with the latest promotional offers."
Talk to the cancellation desk. Ask to be connected to the company's cancellation department. "That will take you to a retention representative, and retention reps typically have access to the best available rates and promotions," says Kurland.
Joseph Supan, a senior writer at Allconnect, a company that helps customers compare internet and TV plans, says it's important to stay calm and collected. "Kill the agent with kindness," he advises. "Instead of saying, 'You just raised my plan to a ridiculous price, and I want to cancel my service,' say, 'I'd really like to stay with your company, but my new rate is out of my price range. Is there anything you can do for me?'"
Turn down the first offer. "It never hurts to play hardball," Supan says. Translation: Don't accept the agent's first offer. You can often get a better deal if you push back. Customer retention representatives "have a list of codes for promotions, and their goal is to retain you as a customer for the highest-priced plan that they can," says Kurland.
Offer to sign a long-term contract. If you're not planning on moving anytime soon, see whether your provider will lower your monthly rate if you sign a long-term contract, such as a two-year subscription. "It's pretty common to see a $10-per-month discount when you sign a long-term contract," says Kurland.
Can't get a better price? Ask for free perks. If your provider won't lower the price, Kurland suggests asking for freebies, like faster internet or six months of free HBO, but "mark your calendar for when the promotion will expire," he says.
Call in the pros. This author used BillFixers, which lowered his cable and internet by bill $30 a month, saving him $180 over a year. (The company takes 50% of what it saves consumers in the revised deal's first 12 months.)
Wedding costs
With many couples downsizing weddings because of COVID-19, the average cost of a wedding dropped from $28,000 in 2019 to $19,000 in 2020, according to The Knot. Trimming your guest list is one way to curb costs, but it's not the only way to save money. Wedding industry experts recommend these negotiating strategies:
Choose an "off peak" day and time. You can often get a better price when renting a wedding venue if you marry on a Friday or Sunday instead of a Saturday, says Noelle Ahmad-Snedegar, the owner of Washington, D.C.–based wedding and event planning company Lily & Grayson Events. Similarly, having your wedding in the afternoon can help you negotiate a lower rental price.
Downsize the band. The average cost of a live band for a three-hour reception is $4,000, plus a tip of typically 10%, according to Brides.com. Going with a smaller band saves money because most bands set rates based on the number of "pieces," or how many band members perform. (Look for a band with members who can play multiple instruments, Ahmad-Snedegar says.)
Prefer a DJ? Most DJs charge by the hour, meaning you can save money by creating your own playlist for the ceremony and cocktail hour and hiring a DJ only for the reception.
Hire wedding professionals who are just starting out. Self-employed wedding planners, day-of coordinators and other vendors who have only a couple of years of experience or less may be more willing to negotiate, says Joyce Scardina Becker, a wedding planner and designer at San Francisco–based Events of Distinction.
Scale back on dessert. Most wedding cakes are priced per slice, with some bakers or caterers charging up to $12 a slice, according to The Knot. Ordering a cake with smaller slices can lower the tab. So can ordering a small display cake for the cake cutting and having a sheet cake in the back to serve your guests.
Reuse floral arrangements. Couples spend an average of $2,000 on wedding flowers. To save money, Nicole Fauls Maitland, the owner of Urban Allure Events in Chicago, suggests repurposing floral arrangements. For example, place the floral arrangements that you used at your ceremony on your dining tables at the reception.
Send your photographer home early. Consider having a photographer shoot only your ceremony and the first half of your reception rather than the whole day. Another negotiating tactic: Ask the photographer to throw in a free engagement photo shoot before the wedding, Maitland says.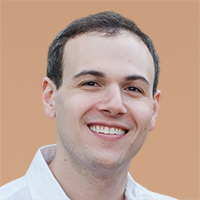 Contributing Writer, Kiplinger's Personal Finance
Daniel Bortz is a freelance writer based in Arlington, Va. His work has been published by The New York Times, The Washington Post, Consumer Reports, Newsweek, and Money magazine, among others.