4 Tips on How to Negotiate for Anything
You can haggle for a better price on just about any product or service. You just need to know how to approach these conversations.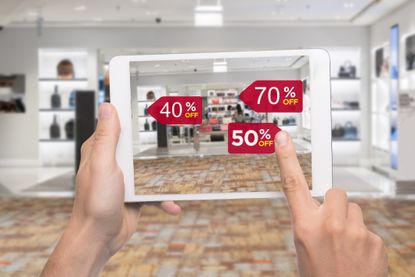 (Image credit: Getty Images)
Julia Beck, 53, regularly visits the same salon for a blowout of her hair. When the economy tightened, she didn't want to lose this small luxury but needed a break on the price. She asked the salon: "What if I agreed to get my hair done on a weekly basis. Do you think I could get a better rate?"
The answer: a 20% discount on the price.
Think bigger than negotiating for cars and houses. Beck and consumers like her have discovered that you can negotiate a better price for just about any product or service. "Your cable bill, cellphone bill, credit card interest rate and even your rent or student loan payments, these are things that are often negotiable, especially now," says Ramit Sethi, the Los Angeles-based author of I Will Teach You to Be Rich.
"Everything is flexible," says Kwame Christian, director of the American Negotiation Institute and author of Finding Confidence in Conflict: How to Negotiate Anything and Live Your Best Life. He is also a business attorney at Carlile Patchen & Murphy in Columbus, Ohio.
Most people are afraid of haggling and mistakenly think that extroverted, loud personalities are better at talking sellers into a good deal. In fact, anyone can master negotiation skills. It's not an in-born talent, just learned behavior and a dollop of courage. "The best things in life are on the other side of difficult conversations," Christian says.
1/4
Talk Less, Listen More
Christian once mentored prospective law school students to wrangle discounts of $3,000 to $7,000 per year on their law school tuition. He claims that one reader of his book negotiated a 50% salary increase. You simply need to ask.
But make it an open-ended question rather than one that might yield an abrupt yes or no response. A common mistake is to ask, "Do you have flexibility?" he says. Instead, ask: "What flexibility do you have?" This sets the conversation off on the right foot—with the assumption that there is always some wiggle room.
You'll find out just how much room there is by listening more and talking less. In fact, aim to talk only about a third of the time. That lets the other person reveal more information that you can use to drive a bargain. Plus, by keeping mum, you're less likely to show your cards or make a mistake.
Information isn't the only leverage you have. In fact, consumers have power, far more than they realize. "Companies pay hundreds or thousands of dollars to acquire you as a customer. You have high leverage," Sethi says. "Companies want great customers and landlords want great tenants."
If possible, when you negotiate, emphasize your longstanding tenure as a customer and ask about the options for lower fees, better rates or improved terms. Sethi suggests lines like: "Times are tough, and I'd hate to have to switch accounts because of these fees."
2/4
Know When to Walk Away
You can't negotiate a good deal if you don't know what it is. Before negotiating, research the market conditions and prices. "Come up with a negotiation envelope," advises Denver-based Andy Seth, a serial entrepreneur and author of Bling: A Story About Ditching the Struggle and Living in Flow. "What's your floor and what's your ceiling that you're going to walk away from?" If you know those two things, you can say no without regrets, or suggest a Plan B that both of you can agree on.
Products with a large profit margin and short shelf life usually have more flexibility with pricing. Think of seasonal items, perishables and consumer electronics that are quickly updated and made obsolete. To bring down the price, it helps to know which extras you can live without. Or, you might offer to buy a large volume in exchange for a per-unit discount.
Pay attention to wording, too. Use "if, then" phrases. For example: "If I buy this entire case of ribs, then what's the best price you can do?"
And don't forget to consider how the deal looks from the other side. What are the barriers to agreement, and what might prompt the seller to reconsider? If your offer gets rejected, ask, "Is there a price you would accept?"
The best negotiators stand their ground, so practice saying no. For high-stakes negotiations, such as a job offer or salary increase, it helps to rehearse the entire conversation with a friend or family member. "Preparation is one of the best things you can do to improve your outcomes," Christian says. Simply by investing the time upfront, you'll be more confident and better positioned to strike a hard bargain.
3/4
Launch a Charm Offensive
The stereotypical negotiation involves kicking the tires of a used car and finding product flaws. This is a mistake, experts say. People don't want to do business with a sourpuss. So introduce yourself by name; ask the name of the clerk. If you realize you need to speak to a manager to get a discount, promise to put in a good word for the person who's been helping you. "You want to crank up the kindness," Seth says. "Be likable, have a good personality."
In fact, building on relationships can put cash in your pocket. Studies shows when people do business with somebody they like they're more inclined to discount the price. One study found that people who sold their homes to buyers they knew gave an average discount of 8%. That's more than they saved by forgoing the typical broker's commission of 3%, Seth says.
Why the difference? "Because there's a fulfillment that somebody gets in doing business with someone they know. That's known as social capital," Seth says. "One of the most underleveraged things in a negotiation is social capital."
You can ramp up the charm by empathizing with the other person's position. Empathy also helps defuse tense negotiations. Someone who feels insulted or threatened won't respond to logic. "When someone is emotional, they can't process," Christian says. "We use our best arguments at the worst time," when the other person is "not at a point where they can process it."
Christian teaches a three-step "compassionate curiosity" framework for negotiations. Step 1: Acknowledge and validate the other person's emotions. Step 2: Express interest in their situation by asking probing questions in a nice way, without blaming, attacking or judging. "A lot of times we don't even get to the substance because we're failing on the emotions," he says. Step 3: Work together to find a solution that both of you can embrace.
This was the framework his students used to negotiate discounts on law school tuition. "You send a message to the scholarship committee. First of all, show appreciation. Say, 'I have been accepted to a number of programs, and I'm asking, what flexibility do you have?' 100% of the time that works," he says.
4/4
Be the Exception
The power move in negotiations is asking for a special deal, something beyond the 10% discount. Something big. To succeed, you need to avoid what Seth calls "log rolling," where you offer $20, the seller asks for $100, and you meet in the middle at $60. When you hear that $100 price, you need to respond with outrage—while staying empathetic and not becoming offensive.
For example, you could say: "I know you have a family to feed, but we're not even close. Let's do this again, but give me your best offer." This technique makes it clear that the first offer is unrealistic and leaves room for negotiating. Use this strategy whenever you're offered something that isn't comfortably in the middle of your "negotiation envelope."
You can also ask explicitly for a special deal, making it clear that you know the seller is making an exception. In a negotiation, people are prepared to be skeptical, so you should anticipate the other side's refusal. Say: "I know you probably can't do this, but is there any way you could ... ?"
Seth used this technique at Best Buy with a surround-sound system in a box that had been opened. "Open boxes at Best Buy are unbelievable. They're 100% negotiable," he says.
He asked the clerk what flexibility the store had and immediately received an offer of a 15% discount. "Once I saw they could take off 15% at a whim, I knew there was way more room to go," he says. In response, he thanked the salesperson graciously but said, "We're not even close. Could you just knock half of it off? I bet it doesn't hurt you on commission."
The result: a 50% discount on the entire system.
Katherine Reynolds Lewis is an award-winning journalist, speaker and author of The Good News About Bad Behavior: Why Kids Are Less Disciplined Than Ever – And What to Do About It. Her work has appeared in The Atlantic, Fortune, Medium, Mother Jones, The New York Times, Parents, Slate, USA Today, The Washington Post and Working Mother, among others. She's been an EWA Education Reporting Fellow, Fund for Investigative Journalism fellow and Logan Nonfiction Fellow at the Carey Institute for Global Good. Residencies include the Virginia Center for the Creative Arts and Ragdale. A Harvard physics graduate, Katherine previously worked as a national correspondent for Newhouse and Bloomberg News, covering everything from financial and media policy to the White House.