Say Goodbye to 3G Phone Service
Providers are hanging up on 3G. While 5G promises better and faster service, you need new devices to take advantage of it.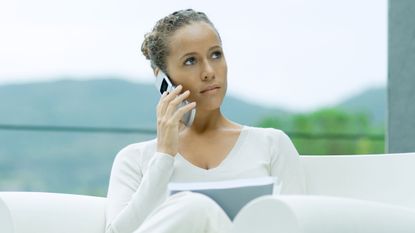 (Image credit: Getty Images)
Is your mobile phone more than a few years old? You may need to upgrade—fast. The shutdown of 3G cellular service by all of the major cell-phone carriers—AT&T, T-Mobile (which owns Sprint) and Verizon—is under way and will be completed next year. The long-planned sunset of 3G will free up airwaves for 5G and other advanced services. That's the good news. The bad news is that if you have a device that relies on the old wireless standard, you will no longer be able to use some data services, send texts or make phone calls, including dialing 911.
Millions of phones and other commonly used products still harness 3G, including home security systems, medical devices and personal emergency response systems. Adding to the confusion, older 4G phones that don't support modern cellular voice technologies, such as Voice Over LTE or HD Voice, are impacted, too. Those customers may need a software upgrade or a new phone.
The time lines for shutdowns vary, but they will be wrapped up as early as January for Sprint's 3G network. Other carriers, including prepaid providers Cricket, Boost and Straight Talk, are also affected, because they rely on airwaves from the Big Three.
Subscribe to Kiplinger's Personal Finance
Be a smarter, better informed investor.
Save up to 74%
Sign up for Kiplinger's Free E-Newsletters
Profit and prosper with the best of expert advice on investing, taxes, retirement, personal finance and more - straight to your e-mail.
Profit and prosper with the best of expert advice - straight to your e-mail.
Do you need to upgrade? How do you know if your aging phone is at risk? Carriers say they have been reminding customers who need to act via direct mail, e-mail and text. Your carrier's website may provide a list of affected devices. You can also look up the model number online and search for product details of the phone, including the mobile broadband generation (3G, 4G, 5G). If you see it's a 3G generation phone, you know you are affected. You can also look for a "3G" icon at the top corner of your phone, but be careful: Not all 3G phones have that icon.
If you need to upgrade to a new phone, shop for deals. Discounts—or in some cases, free upgrades—are available. T-Mobile, for example, offers Sprint 3G customers the same monthly rate for 4G/5G service and a free device upgrade.
Wondering what to do with your old phone? If it has Wi-Fi capabilities, you can still use it to watch TV or play games over the internet. Otherwise, you're probably going to have to recycle it. Some large retailers, such as Best Buy, offer recycling programs for old electronics. You can look into local recycling programs at www.earth911.com.
The end of 3G
Below is the time line for the shutdown of 3G services. After the shutdown is complete, phones and other devices that rely on this standard will no longer be able to make calls or perform other tasks that require a cellular connection.
AT&T - February 2022*
Sprint (owned by T-Mobile) - January 1, 2022
(Sprint LTE shutdown - June 20, 2022)
T-Mobile - July 1, 2022
Verizon - December 31, 2022
*AT&T has not provided a specific date in February 2022 for its shutdown.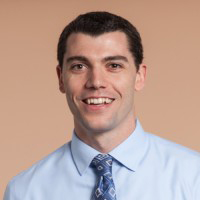 Senior Associate Editor, The Kiplinger Letter
John Miley is a Senior Associate Editor at The Kiplinger Letter. He mainly covers technology, telecom and education, but will jump on other important business topics as needed. In his role, he provides timely forecasts about emerging technologies, business trends and government regulations. He also edits stories for the weekly publication and has written and edited e-mail newsletters.
He joined Kiplinger in August 2010 as a reporter for Kiplinger's Personal Finance magazine, where he wrote stories, fact-checked articles and researched investing data. After two years at the magazine, he moved to the Letter, where he has been for the last decade. He holds a BA from Bates College and a master's degree in magazine journalism from Northwestern University, where he specialized in business reporting. An avid runner and a former decathlete, he has written about fitness and competed in triathlons.