Does Financial Fear Have You Spooked? Don't Cower — Fight
Take a page from the heroes and heroines of scary movies and conquer the monsters that are keeping you from tackling your money fears.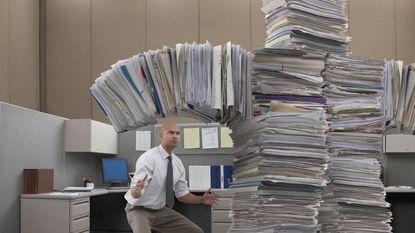 (Image credit: Getty Images)
Financial fears are real, especially later in life. We know that. There is uncertainty around all of life's costs. It's natural to be scared about outliving your money. I get it. Your life should not just be another horror movie where you play a leading role. Waiting for the next disaster to strike is not a plan; it's just a demonstration of complacency. You can change the role you play in your life's money movie.
Choosing to make no decision is a decision
Things will happen to you that take your breath away. It could be an accident, health issues or that gray divorce that smacks you in the face and leaves your pocketbook empty. SeniorLiving.org reported, "Nearly 1 in 2 older adults' biggest financial fear was not having enough money saved for retirement."
Things you can count on:
Subscribe to Kiplinger's Personal Finance
Be a smarter, better informed investor.
Save up to 74%
Sign up for Kiplinger's Free E-Newsletters
Profit and prosper with the best of expert advice on investing, taxes, retirement, personal finance and more - straight to your e-mail.
Profit and prosper with the best of expert advice - straight to your e-mail.
Death. We will all die, like it or not. But have you planned for that? You need to think about your later life planning. Yes, it's hard to talk about, but you are more likely to die slowly than suddenly. In fact, according to the Department of Health and Human Services, 70% of people turning 65 will develop severe long-term care needs. Women will spend an average of 3.7 years in a nursing home, and men will stay an average of 2.2 years. The cost for care in a skilled nursing home can run at more than $100,000 a year on average. According to the National Council on Aging (NCOA), "80% of households with older adults either cannot afford their basic and long-term care needs today or are at risk of not being to do so in the future."
Most people are just not dealing with the issue of death. Only 33% of U.S. adults, according to LegalZoom.com, have their plans spelled out. In fact, a Caring.com survey found that 60% of people without a will reported not taking any action to create one and also have not made a living trust or any other estate planning document. We make better plans for our pets, as shown in a Trust & Will study where 77% of pet owners have designated a guardian for their pet.
This is a long way of getting to my point, which is that you need to plan for this financially, or the burden will pass on to your loved ones.
Estate planning will help you decide and plan for the transfer of your assets and may include a trust to designate the transfer of some or all of your assets, as well. You need end-of-life plans that include a will and a living will and an advance heath care directive that spells out your wishes. Speak with your financial advisers, loved ones and lawyer to start the ball rolling.
Taxes. The other thing we can count on is taxes. Older adults have special rules and benefits that apply to them. You should work with a tax professional to make sure that you are taking the maximum deductions and not paying too much in taxes. People 65 and older can use IRS Form 1040-SR as their tax form.
There are other things to consider, like changes to retirement plan rules that are great. Several retirement plans, such as IRAs and 401(k)s, come with deferred taxes that you need to know how to handle, such as when to take required minimum distributions (RMDs).
You can also consider setting up trusts to avoid paying some taxes on an estate or inheritance. In March, the IRS changed some of the rules that could impact your estate planning, so make sure that you consult your financial and tax professionals to understand how this could affect you and your loved ones.
What happened?
It's not all your fault for not planning. You may have planned to keep working, but then things changed, and you were forced out of the workplace earlier than expected. Many companies are forcing older adults into retirement before they thought they would retire. Pew Research indicates that the pandemic caused a jump in early Baby Boomer retirements, but you may have also seen many older workers pushed out to make room for cheaper, younger, gig workers, as well. ProPublica and the Urban Institute have analyzed this and found that "28% of stable, longtime employees sustain at least one damaging layoff by their employers between turning 50 and leaving work for retirement."
If you are retired early, you are not going to be able to put away the savings you thought you could.
The other thing that happened to older adults is debt. SeniorLiving.org reports that one in four older adults say that they fear never being able to pay off their existing debt. Medical debt, credit cards, mortgages and student loans are weighing on them. CreditKarma reports that Baby Boomers now carry an average of more than $52,000 in debt. This can greatly eat into your retirement income that you thought you'd have.
Inflation is also a monster that is lurking. We tend to look at our finances in today's dollars and not in the future. In 30 years at an annual inflation rate of 3%, you would need about $2,400 to buy the same amount of goods that $1,000 will buy today.
Now what?
The big family home may be too big
It's human nature to hang on to the family home for too long. It's because it's the family home. You raised the kids there, and you built family memories.
But the kids may be gone, and so is the dog. Memories don't die — they go with you wherever you go. The caring and maintenance costs of your big house may start to be really scary. Build downsizing into your plan.
The new dance: The Side Hustle
Side hustle is a modern name for what used to be called a part-time job. This may not have been your idea of how you would be working later in life, but life happens, and we all need to suck it up and earn money where we can.
There are online sites where you could use your talents to coach, advise and teach professionals or kids. You could also learn some new skills, like being a notary. You could even become a mobile notary to make money and choose your hours.
If you love kids, you could consider providing daycare or babysitting services or even serve as a companion to other older adults. Many older adults have become drivers for ride services like Uber or Lyft or food-delivery apps like Grubhub or DoorDash.
You could also turn your hobby into a money-making idea. You could coach kids in a sport or on a musical instrument, or teach knitting or other crafts or even sell your wares at local markets and craft fairs. You could do graphic design, write, edit, bookkeep, be a virtual assistant or develop websites for others. Be creative.
Benjamin Franklin warned us that "nothing is certain but death and taxes." But you can take proactive steps to avoid the inevitable consequences of financial challenges that can creep up on us to say, "Boo."
related content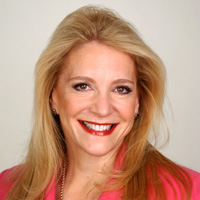 President & CEO, Children's Financial Network Inc.
Neale Godfrey is a New York Times #1 best-selling author of 27 books, which empower families (and their kids and grandkids) to take charge of their financial lives. Godfrey started her journey with The Chase Manhattan Bank, joining as one of the first female executives, and later became president of The First Women's Bank and founder of The First Children's Bank. Neale pioneered the topic of "kids and money," which took off after her 13 appearances on "The Oprah Winfrey Show." www.nealegodfrey.com