Thinking About a Side Hustle? Three Things to Consider
Before committing the time and energy to a side hustle, ask yourself whether you actually have the time and energy. And don't forget about the taxes!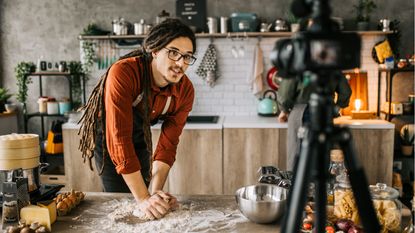 (Image credit: Getty Images)
Looking for ways to make more money outside your full-time career?
You're not alone. Whether it's investing in a vacation rental or taking on a second job, 93% of Americans have some type of side hustle, according to a recent survey by Insuranks, a small-business insurance marketplace.
Maybe you want to save for retirement or make money off a passion project or hobby. Whatever your motivation, you already have a full-time job and other demands on your time. It's essential to consider your goals, financial standing, energy level and some business-planning essentials before you start hustling.
Subscribe to Kiplinger's Personal Finance
Be a smarter, better informed investor.
Save up to 74%
Sign up for Kiplinger's Free E-Newsletters
Profit and prosper with the best of expert advice on investing, taxes, retirement, personal finance and more - straight to your e-mail.
Profit and prosper with the best of expert advice - straight to your e-mail.
What's your side hustle goal?
The most important step is determining your why. Why do want to start a side hustle, and what do you hope to accomplish with it? If the goal is to make money to save for a specific need, such as a house, it might require different considerations than if you're looking at establishing a creative portfolio or creating a steppingstone to a full-time business.
Keeping that goal in mind can be a useful motivator if you encounter any struggles balancing your side gig with your full-time career or other personal endeavors.
That personal aspect, particularly your own interests, also should play a big role in deciding what sort of side hustle to pursue and can be another source of inspiration.
If you enjoy driving, for example, you could make extra cash by signing up to be a delivery driver. If you have professional skills to offer, you might instead look into becoming a photographer, web developer or freelance writer. Or, if you love to cook or bake, you could start a cottage food business on the side. By focusing on something you have interest in or are skilled at, you can make your hustle more satisfying for you.
And don't forget, a side business takes energy, especially in the early phases. If you plan to actively earn a side income in addition to your 9-to-5 job, you'll need to juggle your time without putting your main source of income at risk.
Financial, legal and regulatory considerations
Depending on what kind of gig you want to start, you may need money, proper licensing and legal advice before you begin.
Do you need to buy equipment or property for short- or long-term rentals? If this is the case, determine whether you can build such an expense into your wealth plan without impacting your financial security. If you have an emergency fund, retirement savings and appropriate insurance, then you'll have the freedom to be more entrepreneurial with your next steps.
Starting a side business also may require specific licensing and insurance depending on the industry and the scope of your start-up.
Typically, you'll be a sole proprietor, but you may need a license based on your chosen industry. If you have more liability exposure or will need to hire employees, you should consult your financial and legal advisers to determine the best way to structure your business.
Planning for additional income — and taxes
Bringing in an extra income stream comes with its perks, but it's essential to have a wealth plan.
If you're using your side hustle to save for a goal, such as to buy a house, take a sabbatical, retire early or invest in another business, it's wise to keep this extra income in a separate account so that it's easier to track. A financial adviser can help you identify the right vehicle for saving and investing, depending on your objective.
Earning more money through your side hustle will also add to your tax burden.
Depending on how you're earning that extra money, you may need to set aside money for taxes and, in many cases, will be able to deduct certain related expenses. Consult a tax adviser for individualized information.
A side gig can require significant time and energy, but it can also be an excellent low-cost and sometimes rewarding way to grow your wealth more quickly. By considering your options and making careful decisions, your chosen side hustle can be useful financially and satisfy a personal passion.
RBC Wealth Management, a division of RBC Capital Markets, LLC, registered investment adviser and Member NYSE/FINRA/SIPC.
Investment and insurance products offered through RBC Wealth Management are not insured by the FDIC or any other federal government agency, are not deposits or other obligations of, or guaranteed by, a bank or any bank affiliate, and are subject to investment risks, including possible loss of the principal amount invested.
RBC Wealth Management does not provide tax or legal advice. All decisions regarding the tax or legal implications of your investments should be made in consultation with your independent tax or legal advisor. No information, including but not limited to written materials, provided by RBC WM should be construed as legal, accounting or tax advice.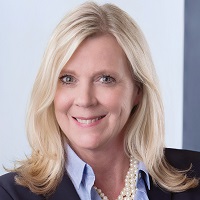 Head of Wealth Planning, RBC Wealth Management–U.S.
Angie O'Leary is head of Wealth Planning at RBC Wealth Management–U.S. Angie and her wealth planning team are focused on helping clients live life with more clarity and confidence through goals-based planning delivered by skilled financial advisers. As a 30-year veteran of the financial services industry, Angie sits on several industry roundtable and advisory boards and is often asked to contribute her expertise. Angie has authored numerous white papers, published articles and is active in the media and press. She has a passion for financial literacy and is an advocate for women and their financial success.