Online Thrifting Platforms Help Create Five-Figure Side Hustles
Thrifty fashionistas are using online thrifting platforms like Poshmark to rack up sales, but there's an art to it.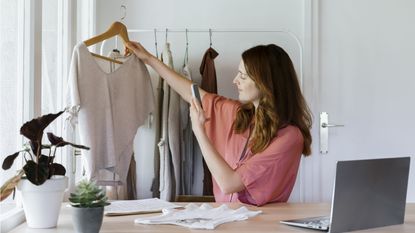 (Image credit: Getty Images)
Every year, the average American throws away 81.5 pounds of clothing, translating to a cumulative 11.3 million tons of discarded clothing going to landfills. This is not only wasteful but also incredibly detrimental to the environment. Some textiles take more than 200 years to decompose completely.
While most people throw clothes they no longer wear in the garbage, some fashion enthusiasts are making a killing, five figures and above, selling their old clothes on online thrifting platforms like Poshmark, while more casual sellers on the platforms are still able to declutter their closets while getting hundreds of dollars in return. Online thrifting platforms allow you to buy, sell and resell new and used clothing, shoes and fashion accessories.
This article takes an in-depth look at online thrifting and explores how platforms like Poshmark, The RealReal, Depop and others have enabled ambitious fashion resellers to earn five-figure salaries.
Subscribe to Kiplinger's Personal Finance
Be a smarter, better informed investor.
Save up to 74%
Sign up for Kiplinger's Free E-Newsletters
Profit and prosper with the best of expert advice on investing, taxes, retirement, personal finance and more - straight to your e-mail.
Profit and prosper with the best of expert advice - straight to your e-mail.
What Is Online Thrifting?
Online thrifting is the art of selling old items like clothes, electronics, furniture and much more via an online platform. This trendy concept is pretty straightforward. Sellers put their old items up for sale online at a discount. Buyers browse the items on sale and buy the stuff they like for a steal.
It's a win-win situation for both parties because the sellers get money for items they no longer need, and buyers get items they want for almost half price. Over the years, thrifting has morphed into a lucrative side hustle, with some people earning hundreds of thousands of dollars through competitive buying and reselling operations. With platforms like Poshmark attracting over 80 million registered users, selling your preloved clothes online has never been easier.
What Is Poshmark?
Poshmark, launched in May 2011, has become a leading platform for selling secondhand fashion, home decor, electronics and much more. Rightly dubbed a social commerce marketplace, the platform has become a haven for fashionistas looking to dispose of their old clothes and expand their wardrobes.
What sets Poshmark apart from other online thrift stores is its social networking feature. This enables users to follow each other as well as like, comment and share listings. The platform also hosts daily "posh" parties where users can showcase their items during the live party to get more exposure. However, the items must first meet the "poshness" criteria" to qualify for airtime.
How Do People Make So Much Money Selling Clothes on Poshmark?
Poshmark has refined its user interface and sign-up process to be as seamless and straightforward as possible. All you need is a stable internet connection, old clothes and a camera phone, and you're good to go.
While some people join the platform to discard their unwanted clothes, others have turned to selling clothes on Poshmark as a lucrative side hustle. Some users have set up entire boutiques on the platform and make more than five figures every year. Here's a brief look at some of their secrets in case you want to give it a shot:
1. They Take Excellent Photos.
All prolific sellers on Poshmark have high-quality photos all around, from their cover shots to their listing pictures. The cover shot is the seller's chance to make an excellent first impression and capture the buyer's attention. On the other hand, the listing photos show the buyer what you have to offer.
Nothing is off-limits when it comes to photos. You can embellish your photos with filters, effects and editing tools. Just try to keep it as close to the real item as possible. You don't want to excite your sellers, then end up disappointing them.
Some sellers go as far as hiring professional photographers to take their photos. This doesn't sound too crazy, considering they could potentially earn hundreds to more than five figures from selling on the platform.
2. They Clamp Down on a Specific Niche.
Style sells on Poshmark, and all the top sellers always pay attention to it. While selling all types of clothing might attract a wider customer base, focusing on a particular style will get you return buyers.
Slowly building your brand with a catchy name, consistent colors and a specific fashion style will ensure better sales. As you grow, you'll establish yourself as a style authority on the platform. Soon, you'll be the go-to seller for winter clothing, streetwear or upscale fashion.
3. They Consistently List New Items.
As Mona Mejia, a top seller on Poshmark, would state, "The more you list, the more money you're going to make." The platform doesn't have a limit on how many items you can list. Sellers who leverage this loophole to their advantage attract more buyers because they have better variety.
Fashion taste varies; what looks good to one person might not look good to another. A broad and varied catalog ensures you have everything for everyone, or at least for most people viewing your listings. That way, you can capture a more significant portion of the customer base and make a serious killing.
Online Thrifting, the Fashionista's Gold Mine
You can earn a five-figure salary or more by selling clothes on online thrifting platforms like Poshmark, provided they capture all the crucial touch points of selling on the platforms. By joining the platforms as a regular thrifter, consignment vendor or bulk seller, you can hop on the bandwagon and make a lot of cash.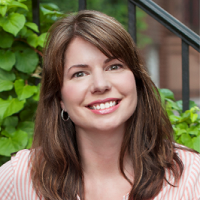 Founder, Cultivating Wealth
Sara Stanich is a Certified Financial Planner practitioner, Certified Divorce Financial Analyst (CDFA), Certified Exit Planning Advisor (CEPA) and founder of Cultivating Wealth, an SEC-Registered Investment Adviser. Sara has been a financial adviser since 2007, which followed 12 years in marketing roles and an MBA from New York University. She is a frequent source for the financial press, and has been quoted in Investor's Business Daily, U.S. News and World Report, and CBS News. After over 25 years in New York City, Sara recently moved to the beach with her husband, three kids and Labrador retriever. She frequently blogs at cultivatingwealth.com.