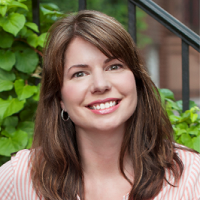 Sara Stanich, CFP®, CDFA®, CEPA
Founder, Cultivating Wealth
Sara Stanich is a Certified Financial Planner practitioner, Certified Divorce Financial Analyst (CDFA), Certified Exit Planning Advisor (CEPA) and founder of Cultivating Wealth, an SEC-Registered Investment Adviser.
Sara has been a financial adviser since 2007, which followed 12 years in marketing roles and an MBA from New York University. She is a frequent source for the financial press, and has been quoted in Investor's Business Daily, U.S. News and World Report, and CBS News.
After over 25 years in New York City, Sara recently moved to the beach with her husband, three kids and Labrador retriever. She frequently blogs at cultivatingwealth.com.
E-mail: team@cultivatingwealth.com | Website: www.cultivatingwealth.com | Twitter: @SaraStanich
Facebook: www.facebook.com/cultivatingwealth | LinkedIn: www.linkedin.com/in/sarastanich