TikTok's Aging Filter Could Help Spur Retirement Planning
Seeing a realistic-looking older version of themselves could serve as the nudge many people need to start saving in earnest for the future.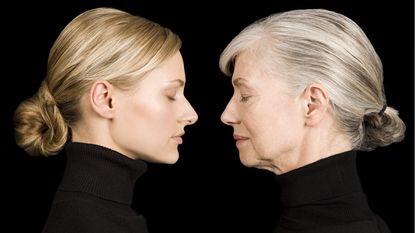 (Image credit: Getty Images)
Have you tried out the aging filter on TikTok? This fun and seemingly frivolous feature allows users to preview a highly realistic visual representation of their future aged selves. It has also unexpectedly sparked a crucial conversation about an often-overlooked topic — retirement planning.
The filter uses artificial intelligence to simulate the aging process, adding wrinkles, gray hair and other signs of aging to a user's face. The result is a compelling visual of how the user might look decades from now. While the primary purpose of the filter is to entertain, a realistic vision of oneself as an older person does encourage users to consider the future more seriously. A topic that often seems too distant to discuss — retirement — is suddenly now more tangible as a result of this viral trend.
In a society where long-term financial planning is often delayed or ignored entirely, many people find it challenging to prioritize it, often succumbing to short-term thinking and spending biases. However, a visual reminder of their future selves could serve as a powerful nudge toward prioritizing their long-term financial health. This behavioral change could be particularly impactful when it comes to retirement planning, often one of the most significant financial challenges people face.
Subscribe to Kiplinger's Personal Finance
Be a smarter, better informed investor.
Save up to 74%
Sign up for Kiplinger's Free E-Newsletters
Profit and prosper with the best of expert advice on investing, taxes, retirement, personal finance and more - straight to your e-mail.
Profit and prosper with the best of expert advice - straight to your e-mail.
Incentivizing future planning
While visualizing the future can often lead individuals to focus more on the present, effectively using this visualization as an emotional connection to future expenses could incentivize saving. This approach aligns with research indicating that emotional connections to future expenditures can help promote saving habits.
However, visualizing one's older self is just one piece of the puzzle. To truly prepare for the future, individuals must also take practical steps today. This includes maintaining good physical health, exercising financial flexibility and monitoring spending habits. Each of these steps can further reinforce the incentive to save, ensuring individuals are well prepared for their financial future.
Starting with the end in mind
The aging filter can also serve as a practical application of Stephen R. Covey's principle of "beginning with the end in mind." By visually confronting their future selves, users may be motivated to set clear financial goals today. These goals will then shape their financial decisions and strategies, enabling them to build a secure future.
This principle is particularly relevant when it comes to retirement planning. Starting with the end in mind means considering the lifestyle one wants in retirement and then working backward to determine what needs to be done today to achieve that lifestyle.
The three stages of financial life
The viral aging filter serves as a timely reminder of the three stages of your financial life: wealth accumulation, preservation and distribution. By prompting early planning and consistent saving during the accumulation stage, users may be better equipped to preserve and distribute their wealth effectively in the future.
In this context, the aging filter is more than a viral trend. It is a tool that can help users visualize their future needs and understand the importance of each stage of their financial life. This understanding can help them make more informed financial decisions and plan more effectively for retirement.
Planning for the future, while seemingly daunting, becomes achievable with the right mindset and tools. By encouraging users to visualize their future selves, TikTok's viral aging filter holds the potential to serve as a novel tool for promoting long-term financial planning.
Users can ensure a secure and comfortable future by understanding their biases, visualizing the future and adhering to a well-structured financial plan. In this way, a simple social media trend could have far-reaching implications, transforming how users approach their financial planning and ultimately promoting healthier financial habits.
Related Content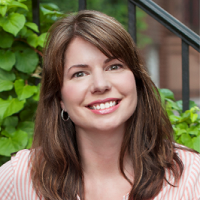 Founder, Cultivating Wealth
Sara Stanich is a Certified Financial Planner practitioner, Certified Divorce Financial Analyst (CDFA), Certified Exit Planning Advisor (CEPA) and founder of Cultivating Wealth, an SEC-Registered Investment Adviser. Sara has been a financial adviser since 2007, which followed 12 years in marketing roles and an MBA from New York University. She is a frequent source for the financial press, and has been quoted in Investor's Business Daily, U.S. News and World Report, and CBS News. After over 25 years in New York City, Sara recently moved to the beach with her husband, three kids and Labrador retriever. She frequently blogs at cultivatingwealth.com.