Five Common Retirement Mistakes and How to Avoid Them
Is your view of wealth distorted? Is all your money in tax-deferred accounts? Are you hoping for unrealistic market returns? Don't let these and other errors cost you in the long run.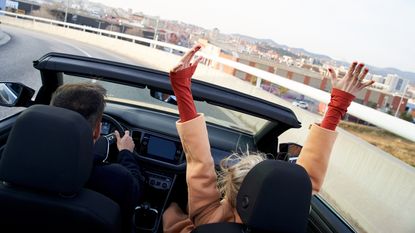 (Image credit: Getty Images)
When I was getting started with my business, a very successful person said to me, "The more money you have, the bigger the mistakes." At the time, I didn't completely understand what he meant, but as I began making more and more money, it finally registered.
I grew up in a blue-collar family and was raised to work hard to take responsibility for my life. I have always been driven — it is just part of my DNA — and when you couple a strong work ethic with a desire for nice things, you quickly find yourself stuck.
I was 21 when I began my business, and within a few years, I was making more money than anyone I knew growing up. By all societal standards, I was successful and had all the boxes checked of what many people would perceive as success. I had nice vehicles, a nice home, a model family and was seen as a good, reputable business owner who was involved in the community.
Creating multiple streams of passive income
I always knew that if I worked hard, things would be good, but that was the problem — I had to keep working hard to maintain what I had. Being in finance, I only had examples of how to work hard and make money, but what I eventually figured out on my own was that making a lot of money was not the same as having financial freedom.
I came to realize that what I was doing was unsustainable long term, and I instead needed to create income-producing systems that would support my lifestyle. That was a pivot point in my life when I realized that I needed to create multiple streams of passive income, and so that is what I created for my family.
The experience I had is like so many people who work to earn a paycheck while accumulating money in retirement accounts and then find themselves wanting to retire. They are stuck in the same way I was stuck trying to figure out how to maintain a lifestyle without having to work to earn a paycheck.
Over the last 30 years, I have worked with thousands of people, teaching similar strategies, and have discovered common mistakes that you can work to avoid when possible.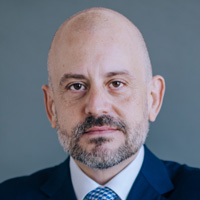 Founder & President, Skrobonja Financial Group LLC and Skrobonja Wealth Management, LLC
Brian Skrobonja is a Chartered Financial Consultant (ChFC®) and Certified Private Wealth Advisor (CPWA®), as well as an author, blogger, podcaster and speaker. He is the founder and president of a St. Louis, Mo.-based wealth management firm. His goal is to help his audience discover the root of their beliefs about money and challenge them to think differently to reach their goals. Brian is the author of three books, and his Common Sense podcast was named one of the Top 10 podcasts by Forbes. In 2017, 2019, 2020, 2021 and 2022, Brian was awarded Best Wealth Manager. In 2021, he received Best in Business and the Future 50 in 2018 from St. Louis Small Business.