Think of Retirement as the Goal, Not the Vision
Once you get to retirement, what are you going to do? Asking yourself some key questions as you approach that milestone can help you shape your vision of what's next.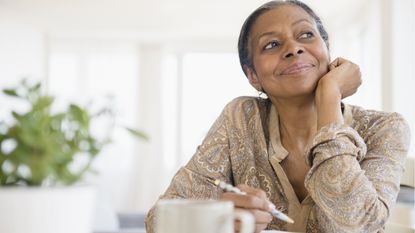 (Image credit: Getty Images)
The idea of having a vision is often emphasized in the corporate world, with professional vision statements and self-development work that are often part of corporate coaching. But have you ever heard of having a "family vision"? What part does that play in your goal of retirement?
A vision is not the same as a goal. If you get in your car and drive until you're out of gas, you will most certainly get somewhere. Getting in the car to reach a destination is a goal, but it lacks purpose. Spending quality time with important people is the purpose, and as long as it fulfills that purpose, you can have any number of planned stops.
A simple way to think about this is by considering Good to Great author Jim Collins' definition of vision: Vision = Purpose + Values + Goals. The "goal" of retirement is a component of vision and just another milestone along the way.
Subscribe to Kiplinger's Personal Finance
Be a smarter, better informed investor.
Save up to 74%
Sign up for Kiplinger's Free E-Newsletters
Profit and prosper with the best of expert advice on investing, taxes, retirement, personal finance and more - straight to your e-mail.
Profit and prosper with the best of expert advice - straight to your e-mail.
Retirement is not the end of the road, and like many of the big milestones in life, the real work begins after you've achieved it. Many young people have the goal of going to a great school, but once they're there, they need to graduate. Getting married is a goal, but the real work is staying married. Having children might be your goal, but being the best parent you can be is the job of a lifetime.
What are the missing pieces of your vision?
If you aren't sure what goals might come after retirement, a great place to start is by figuring out the missing pieces of your vision. What do you see when you reach retirement and look around? Ask yourself:
What are my personal and family values? Values create guardrails. They force you to prioritize, and they're more powerful if you align your values with your partner's, if you have one.
What is my purpose? In the context of a family, purpose serves as a guiding star, a compass that continually inspires and propels us forward. It is not something that can be achieved, but rather, a constant aspiration that shapes our actions, behaviors and decisions. If your purpose is your guiding star, your goals, like retirement, are mountains in the journey. Climb retirement mountain and ask your star where to go next.
Here's an example of a family vision:
Purpose: Work hard with a kind heart
Values: Responsibility, entrepreneurship, presence, knowledge and adventure
Goals: Both partners retired
Early in life, retirement is theoretical, it's down the road, but as we get closer to the goal of retirement and the likelihood that it's going to happen, it's time to start thinking about the next milestone. A defined purpose and clear values are extremely powerful tools in that exercise.
The 'right way to retire' is yours to define
Retirement is a gift, in many ways. If you're lucky enough to be financially stable and in decent health, you're entering a period of your life with more options and autonomy than you've probably ever had in your life. You can start a second career, be the best grandparent ever, travel the world, go back to school or bird-watch on your porch.
The vision is yours to define, and there is no right way to retire. But you'll know it's right for you if it aligns with who you truly are and where you want to go.
related content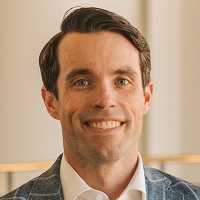 Founder and CEO, Total Family Management (TFM)
Alex Kirby is the Founder & CEO of Total Family Management, a private, virtual family coaching service that supports connection, goal setting and legacy. Alex spent the first decade of his career managing commercial banking relationships and facilitating the company's corporate leadership development program. In his later role as VP of sales for a global training and development company, Kirby noticed resources poured into businesses and executives around the world but never their relationships with family outside of the office. Instead of worrying if the same would happen to him, he decided to create TFM.