Retirement Is a Journey: Do You Have the Map?
You most likely wouldn't hit the road for vacation without having a plan, and retirement is a lot like vacation, so … here's where to start.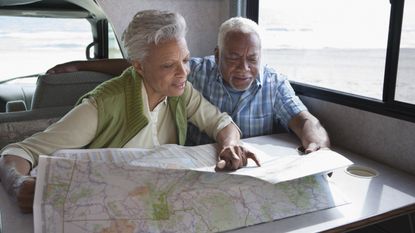 (Image credit: Getty Images)
If running out of money is your No. 1 retirement worry, you aren't alone.
The latest Transamerica Center for Retirement Studies survey reported that 38% of workers said their greatest fear about retirement was the possibility of outliving their savings and investments. And it's typically one of the first things I'm asked about when I meet with new or potential clients.
People want to know they're going to be OK.
Subscribe to Kiplinger's Personal Finance
Be a smarter, better informed investor.
Save up to 74%
Sign up for Kiplinger's Free E-Newsletters
Profit and prosper with the best of expert advice on investing, taxes, retirement, personal finance and more - straight to your e-mail.
Profit and prosper with the best of expert advice - straight to your e-mail.
And yet, many of those I talk to don't have a written retirement plan or any idea, really, of how they'll replace their paycheck when they retire. They may have a vague sense of how much they have in their workplace retirement account and/or an IRA. They know they'll get something from Social Security and maybe a workplace pension. And they may have other savings and investments. But they don't know when or how they'll tap into these important income sources, how long they will last or how they can use them to pursue a confident retirement — let alone what the tax implications are.
I've realized that most people spend more time planning for a single vacation than planning how they will pay for their entire retirement.
And I get it. It's fun to dig into the details of a long-anticipated adventure.
But why not put retirement into that context? You're no longer working, after all — at least not full time — so you're kind of on vacation. And it should be fun and relaxing. You'll spend time with friends and family and have more time to do the things you've always wanted to do.
Just like any trip, though, there may be mishaps and unexpected turns you should prepare for.
When should you start planning for retirement?
For this adventure, you'll want to start planning about 10 years out –– at least that's the ideal scenario. That will give you a chance to set your goals and determine the optimal ways to pursue them. Don't get me wrong. I'm hoping you started saving for retirement much earlier. Ten years out is just when you want to start honing your strategy and stacking your deck for the new game that's about to start.
Imagine, for a minute, how you would plan if you decided to take a road trip to Alaska. Would you just Google your way out of your own neighborhood and take off? Or would you perhaps talk to a travel agent (or research and DIY your own itinerary), plot your course, plan how much money you'd need and where the funds would come from and get with a mechanic to make sure your car or RV was in good shape and could make the trip?
Planning and paying for retirement is, of course, even more involved than that. Your retirement could last 20 to 30 years or more. You could get hurt or fall ill. Life might take you in a different direction than you expected. So, you'll need time to save and transition your life — and your life savings — for a long and eventful journey.
That doesn't mean you can't alter your plan as you get nearer to retirement. And even if you've already started your retirement, there are changes you may consider making to help improve your situation. But if you begin planning early, your retirement will likely be less stressful, and the money you've saved should last longer.
How do you get started with planning?
You can absolutely start with the fun stuff — and that means thinking about your goals. What do you want to do? Where do you want to go? Who do you want to see? Don't limit yourself and don't keep your thoughts to yourself. Your spouse should be in on the goal-setting — whether you're talking about the big picture or what your life will be like day to day.
Then you can move on to the logistics of ways to help make your vision a reality. That means creating a spending plan that covers everything — both your needs (non-discretionary costs like utilities, healthcare, gas and groceries) and your wants (travel, hobbies, entertainment). Once you have those numbers, you can work on creating a retirement paycheck that will pay for it all.
What if there isn't enough money to get from here to there?
Have you ever been on a road trip and needed to get something from the glove compartment, only to find it's jammed with so much stuff you can't find what you wanted? That's often what it's like when soon-to-be retirees start looking forward to retirement. They have assets and investments and other income sources available to use in retirement — but they don't have them organized into a workable plan that shows them ways to help attain their desired lifestyle.
Once you've reviewed your income streams, you may find you're better off than you thought, or you may learn there's a shortfall. Either way, it's better to know ASAP. And if you're coming up short, you can still make adjustments.
You could try to downsize your dreams a bit, just as you would with any vacation, and cut some of your costs. You could try to find ways to save more — by contributing more to your 401(k) while you're still working or by choosing to work longer. And you may decide to optimize your Social Security payment by delaying when you claim your benefits.
It's also a good idea to start transitioning your investments to a plan that helps protect your nest egg for the years ahead — but also allows for continued growth so you'll have money to cover your expenses down the road.
How long should you plan for and how much will you need?
That's the million-dollar question, isn't it? And the answer is different for every retiree.
I will caution you to be conservative with any estimates you come up with for how long you and your spouse might live. It's also important to consider how much your long-term care costs might be if you do live a long life. And then there's inflation. And taxes. And market volatility. And other detours, potholes and bumps in the road.
Even if you feel you're completely prepared and you have a plan, it can be helpful to have a financial adviser review it. A retirement professional can take a look under the hood, kick the tires, tell you what you might be missing and suggest strategies that can help you get to — and through — this long and wonderful journey. With something as important as your retirement, it might even make sense to seek a second opinion from another financial adviser, just so you have another set of eyes reviewing the plan.
By doing some solid planning now, you can improve the chances that your retirement will live up to expectations, and you can feel more excited and confident about the years ahead.
Kim Franke Folstad contributed to this article.
The appearances in Kiplinger were obtained through a PR program. The columnist received assistance from a public relations firm in preparing this piece for submission to Kiplinger.com. Kiplinger was not compensated in any way.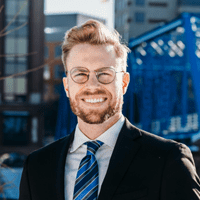 Founder and President, Thatcher Wealth Management
As founder and president of Michigan-based Thatcher Wealth Management, William Thatcher's goal is to help his clients create successful retirement plans tailored to their specific needs. He passed the Series 65 securities exam and is an Investment Adviser Representative (IAR). He is life and health insurance licensed and has earned the National Social Security Association's National Social Security Adviser designation. William is a graduate of Calvin University and started his career as an entrepreneur, co-founding the award-winning financial software company Anvil. He enjoys playing tennis, volunteering at church, hiking, spending time with friends and family, and he is passionate about giving back to the Grand Rapids community.