Will You Have a Happy Retirement (Even With Enough Money)?
Before you retire, you should consider three non-financial essentials, such as who you are without your work, what your days will look like and who your friends are.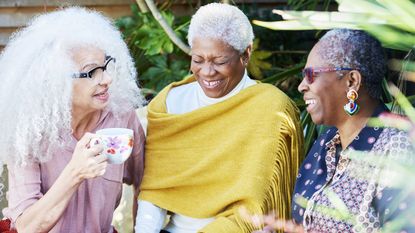 (Image credit: Getty Images)
Imagine it's a Saturday evening and you're headed out to a new restaurant. You're excited, but of course you won't know whether you'll like it until the evening is over. Now, imagine you're going to the restaurant without knowing whether you have enough money in the bank to pay the bill. That's the equivalent of retiring without a financial plan that tells you whether you'll be able to do the things you want to do in retirement without running out of money.
This article assumes that you have already done that exercise. This is all about whether you'll actually enjoy the restaurant and the overall experience. That is: Will you have a happy retirement? Honestly assessing each of these considerations should help.
1/3
1. How much of who you are is tied to what you do?
For most of us, our identity is directly tied to what we do. When someone asks me what I do (and since I live in the D.C. area, this is the first question everyone asks), I respond, "I am a financial planner." In fact, being a dad and a husband are more important to me, but unfortunately that's not where my mind goes.
"I'm retired" coming from a retiree is not a good adjective. It describes only what you don't do, not what you do. Imagine your LinkedIn job description is gone, your business is sold, and you've turned in your keys. What would you want that description to say? To take it a step further: If someone were to summarize in one sentence what you have planned for your first year of retirement, would you be happy with that description? If not, you may be retiring "from" something and not "to" something.
You wouldn't take an exit off a highway unless it led to your destination. Similarly, you shouldn't get off the work highway unless you're excited about what's off the exit.
2/3
2. How will you structure your days?
Structure is terrible when your alarm clock goes off at 5:30 a.m. It's terrible to have to go to Costco on the weekends because you have work during the week. It's terrible until you've been on a two-week vacation and you're ready to get back to "a routine." This makes sense. I could write an article on all the health benefits of having a routine, including reduced stress and anxiety as well as better sleep.
Here's the great news: Your new 9-5 doesn't need to be 9-5. Consider blocks. Three blocks per day, 21 per week. What will you do in the morning, afternoon and evening? The days won't be the same, but the structure may keep you sane.
3/3
3. Where are your friends?
If you've worked 80 hours per week throughout your career, or if you're part of the Financial Independence, Retire Early (FIRE) movement, this question may be unsettling. The former, because you have no (real) friends. The latter, because you're going to retire 20 years before all of your friends, and you will have no one to play golf or take that trip with. We spend more time with our work friends than our family. In all likelihood, those people will not retire at the same time as you. Those relationships can be tough to lose and, more important, replace.
Start thinking about this, if possible, at least five years prior to your early retirement. You'll want to start to develop communities and social circles around activities. If you seek out the things you are interested in doing, you will find like-minded people in similar situations.
For example, if you take a class on Ireland through a Lifelong Learning Institute, it's quite likely that you'll find other retirees or those who are about to retire who are also interested in travel. This will also help with the first two issues discussed in the article.
I often describe work as a 40-year journey inside a locked house. After 40 years, you trade all of your money for the key. You get outside only to discover that it's snowing, and you hate cold weather. I hope this article helps you figure out the weather before you run through the door.
This article was written by and presents the views of our contributing adviser, not the Kiplinger editorial staff. You can check adviser records with the SEC or with FINRA.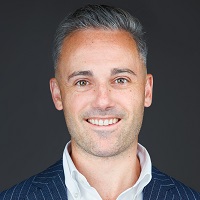 President, Exit 59 Advisory
After graduating from the University of Delaware and Georgetown University, I pursued a career in financial planning. At age 26, I earned my CERTIFIED FINANCIAL PLANNER™ certification. I also hold the IRS Enrolled Agent license, which allows for a unique approach to planning that can be beneficial to retirees and those selling their businesses, who are eager to minimize lifetime taxes and maximize income.