For a Happy Retirement, Try 'Retirement Dating' First
Take advantage of the years before you punch out for the last time to do a little experimenting with your life.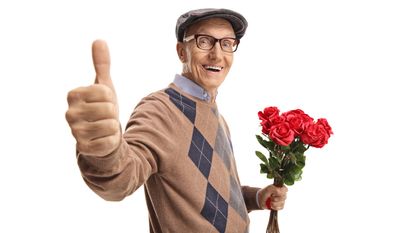 (Image credit: Getty Images)
It may sound provocative, but to make the most of retirement, you should give "retirement dating" a try.
"But I'm happily married (you may be thinking), I don't want to retirement date."
I don't care. Do it! Date often. Try all different types of dating, until you get it right. Trust me. If you do, you'll be thanking me later.
What do I mean by retirement dating? You see, retirement is a really (REALLY) big deal. Once you retire, it's hard to unretire. You also, generally, only get one shot at it. Thus, you want to get it right. This is why I suggest doing a retirement trial run a few years before you actually pull the proverbial plug on your career.
Don't walk into work one day, retire cold-turkey, and then spend the next few years figuring out what retirement means to you. Instead, if you want to maximize your retirement, I suggest testing the waters a little bit (or "dating") prior to actually fully retiring. This way you'll be prepared to hit the ground running.
Now that you know what I mean by retirement dating, let's talk about the couple of areas worth dating before the real deal.
1/5
'Play the Field' by Trying Out Different Retirement Destinations
People often have a dream retirement location in mind years before the time actually comes. It may not be in the same state or even the same country as where they currently live. According to the Social Security Administration (SSA), well over 500,000 people receive their benefits abroad — 25% more than at the turn of the century. The international availability of these benefits enables retirees to live anywhere their hearts desire, granted they have the wealth to do so.
The sooner pre-retirees begin researching their future retirement location, the longer they have to find just the right spot. Of course, research doesn't have to be all Google searches and number crunching with no play. Make it fun. Start vacationing in areas where you may want to live. Maybe spend two weeks during the winter being a snowbird down south. Choosing to stay in an Airbnb rather than a hotel might provide a better grasp of what living in a desired location might feel like as a local rather than as someone simply on vacation.
A good rule of thumb is to visit an area for at least two to three weeks. This allows future retirees to get to know other locals in the area and have a clearer picture of what retired life could be like in that location.
It is critical to select a location that allows you to live within your means, satisfy medical needs and provide all the necessities for a better life. According to GoBankingRates, states show a major disparity in the cost of living during retirement. On the most affordable end, Mississippi only requires a retiree to have a nest egg of $666,672. On the most expensive end, Hawaii demands well over $2 million.
2/5
Play Around with How You'll Use Your Free Time
When a person no longer has to work, an extra 40 hours suddenly appear on their weekly calendar. Then comes the question of how the retiree will spend their newly acquired free time. To fill the week with rewarding experiences, these retirees can find new ways to spend that time during the retirement dating phase. A few examples include:
Volunteering at a local charity that resonates with you.
Giving back by teaching to a younger generation. You've likely built up a plethora of skills and knowledge over the years that would be extremely beneficial to teach younger individuals.
Mentoring a student in their career.
Taking up that hobby you've always wanted, whether it be a sport, instrument or even new language.
Going back to school and learning something you always wished you'd pursued. I have retired clients who have gone back to get their master's. Of course, you don't have to go to that extreme, as there are plenty of places offering free online classes.
Most people have a pretty clear picture of what they enjoy and how they'd like to spend their free time, which they may fantasize about during slow days at work. However, "pretty clear" isn't as good as "tried and proven." Taking the time to try out those activities and see if they truly provide joy and value makes a huge difference when it comes time to retire.
The trickiest factor to consider here is that a person's tastes and passions can change from day to day, making it virtually impossible to know what one will enjoy 20 or 30 years down the line. Just do your best, and try out a few different options to help you have your bases covered.
3/5
Experiment with Expensive Hobbies Before Making a Commitment
Everyone wants to have fun during retirement, but sometimes that fun can come with a big price tag. For example, a lot of times, people think they want to own an RV or a boat in retirement. However, before you go commit to a big purchase like that, retirement date it for a few years.
You can easily rent an RV or join a boat club to test these waters. You might find the occasional usage better suits your retirement needs than going out and dropping beaucoup bucks on these things. Perhaps you get seasick or realize you prefer flights and hotels. Maybe you simply don't use this stuff as much as you would have thought. Regardless, go retirement date it and see what really makes sense for you and your situation.
4/5
Try Living with Your Retirement Budget Ahead of Time
You know how many times I hear, "We spend $8,000 per month, and that's what we can live on." However, they find it impossible to live on that while still working. Rather, they're spending $10,000 or $11,000 per month. These people swear once retirement comes, they'll be able to cut back.
I think you all know what I'm going to say here, don't you? Start retirement dating your budget. If you find you really can't live on that amount (because to get down to $8,000 means no more fun), then you'll need to recalibrate.
A firm grasp of one's lifestyle offers a powerful advantage when planning for retirement. Not only does it enable a future retiree to better understand their own happiness, but it also leads to better planning for everything from investment accounts to retirement location. Those who anticipate their needs can better prepare for an enjoyable retirement.
To shed more light on this matter, compare the GoBankingRates statistics above with Gallup's 2017 State Well-Being Rankings. These two datasets share an interesting correlation: The three most affordable states are the third-, fourth- and fifth-worst states in terms of overall well-being.
This correlation further shows that future retirees need to prepare not only for the basic needs of retired life, but also the experiences that make life worth living.
5/5
Remember: A Happy Retirement (Like a Happy Relationship) Takes Some Soul Searching
As a person who has retired hundreds of times (vicariously through others), let me tell you the impact of retirement dating can't be understated. After the time you have put into your career, you need to make sure you successfully set yourself up for your next phase in life.
Retirement is about far more than setting up an IRA or 401(k), meeting with the SSA and enjoying a pension. It's also about spending time with loved ones, experiencing new things and seeing the world in a whole new way. The key to a happy, healthy retirement is pursuing what brings you the most joy.
By taking the time to experience new things before retirement, you will be in a much better position to plan for retirement. Successfully accounting for future spending habits and joy-based expenses prior to leaving your job will help you bridge the gap between wealth and well-being. This is retirement dating.
This article was written by and presents the views of our contributing adviser, not the Kiplinger editorial staff. You can check adviser records with the SEC or with FINRA.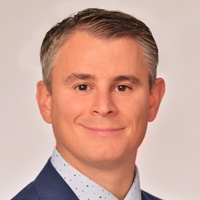 President, Partner and Financial Adviser, Diversified, LLC
In March 2010, Andrew Rosen joined Diversified, bringing with him nine years of financial industry experience. As a financial planner, Andrew forges lifelong relationships with clients, coaching them through all stages of life. He has obtained his Series 6, 7 and 63, along with property/casualty and health/life insurance licenses.