6 Beautifully Boring Dividend Stocks
Instead of popular but volatile stocks, owning under-the-radar defensive gems will let you sleep at night.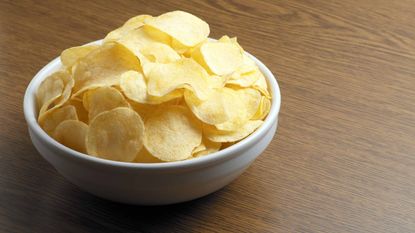 (Image credit: Getty Images)
The sexiest, most popular stocks have a speculative allure that's hard to deny. Names like GameStop (GME), Tesla (TSLA) and Virgin Galactic (SPCE) get the paparazzi treatment from the media, grab the attention of day traders and often top the list of Wall Street's big daily gainers – and losers.
Hype comes at a price. High-profile stocks tend to have pricey valuations and short or inconsistent track records. Wild price swings can make it hard to stay invested if you can't deal with nail-biting volatility. Instead, consider some lower-profile and less-volatile dividend stocks.
"Boring is beautiful," says Jim Tierney, chief investment officer of concentrated U.S. growth at fund company AllianceBernstein. "These under-the-radar stocks that have very predictable businesses – they work."
Sleep-tight stocks tend to be established firms with a competitive advantage in slow-growth industries. They generate predictable sales and profit growth, no matter whether the economy is booming or contracting. They tend to be financially stable, with strong balance sheets, which reduces the odds that they'll get into financial trouble and allows them to pay dividends.
"Steady Eddie" dividend stocks take the edge off investing, says Nick Kalivas, Head of Factor and Core ETF Strategies, for the ETFs & Indexed Strategies business at Invesco. "Slow and steady wins the race."
Most of the time, the less volatile the business, the less volatile the stock. One of the hallmarks of a "boring" stock is a low beta, which measures a stock's volatility relative to the overall market. The S&P 500 has a beta of 1. So, a stock with a beta of 0.90 moves 10% less in price than the broad market gauge. Just be aware that volatility works in two directions. Less-volatile stocks won't reap the gains in up markets that their jumpier cousins will, and it's worth noting that the market's rebound from last year's bear market has left low-volatility indexes in the dust.
But you might be ready to swap a ride on the roller coaster for some steadier – if more incremental – gains. We found six low-profile dividend stocks with potentially high rewards.
Disclaimer
Data is as of Aug. 6. Dividend yields are calculated by annualizing the most recent payout and dividing by the share price. Volatility (as measured by beta) relative to the overall market over the past five years.