5 Monopoly Stocks At the Top of Their Game
The best monopoly stocks dominate their respective industries and create solid long-term opportunities for investors.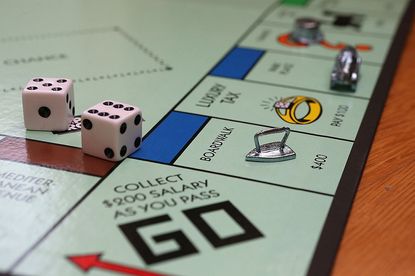 (Image credit: Justin Sullivan/Getty Images)
Monopolies in the commonly accepted definition of the word are rare these days compared to their presence during the 19th and 20th centuries. First, industries are more complex. Second, the Federal Trade Commission (FTC), formed in 1914, has more teeth, though it has suffered some high-profile losses of late such as with the Microsoft (MSFT)/Activision Blizzard (ATVI) merger. Third, global trade adds more competition.
Still, companies can dominate their niches – and, if they're publicly traded, create a monopoly stock in return. When this happens, investors looking for the best stocks to buy should pay close attention for long-term opportunities. These firms can use their dominance in ways to grow earnings and revenues in ways that lesser players cannot. Witness Apple (AAPL) and its highly profitable services business that other hardware manufacturers cannot replicate.
And despite the rarity of true monopolies, they still exist. ASML Holding (ASML), which makes EUV (extreme ultraviolet lithography) semiconductor equipment, has an estimated 90% share. While others are spending to get a foothold in the market, ASML spent $3.2 billion last year to protect its flank.
Monopoly or dominant positions are not unassailable. See Blockbuster, Toys R Us, Borders and The Sports Authority. However, any list of monopoly stocks is worth evaluating.
From an investor perspective, falling from the lead, though a palpable risk, is much less common than the companies that have outright failed trying to get there. The five monopoly stocks featured here, offer a look at some companies at the top of their game.
Data is as of August 30. Dividend yields are calculated by annualizing the most recent payout and dividing by the share price.