The SPAC List: 10 Dealmakers to Watch
Keep your eye on our routinely updated list of special purpose acquisition companies (SPACs) that are on the hunt.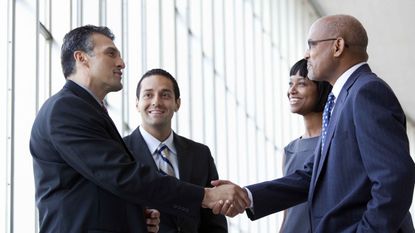 (Image credit: Getty Images)
SPACs were all the rage in 2020, and they've only heated up more in 2021.
Short for "special purpose acquisition companies," these unique vehicles are often referred to as "blank check" shell companies that are set up via an initial public offering (IPO) to raise capital and then quickly acquire an existing business.
Collectively, these kind of firms raised an amazing $73 billion last year. But SPACs have shattered that number in the first three months of 2021 alone. Says ICR, a leading strategic communications and advisory firm:
"SPAC IPO issuance broke all records in the first quarter of 2021, with 298 SPACs raising nearly $88 billion. The tally was more than double the 132 SPACs and $39 billion raised in the fourth quarter of 2020 and more than the 248 SPAC IPOs that raised over $83 billion in all of 2020."
Why are SPACs so popular? Well, startups or other private companies looking to list on Wall Street can really shortcut the process this way. Why court investment banks and potential investors for months or years in pursuit of an IPO, when you can just shake hands with a SPAC and become a publicly traded company as part of the deal?
Individual investors are also enamored with the idea, because if they buy the right SPAC before a big deal breaks, it's similar to being one of those elite investors in on the ground floor.
There are no guarantees a SPAC will identify the right opportunity or spend its capital wisely, of course, but they are very popular right now for a reason.
If you're interested in this unique class of stock, keep your eye on our routinely updated SPAC list: 10 noteworthy names that are on the hunt, and what breakthrough firms they might be buying.
Contributing Writer, Kiplinger.com
Jeff Reeves writes about equity markets and exchange-traded funds for Kiplinger. A veteran journalist with extensive capital markets experience, Jeff has written about Wall Street and investing since 2008. His work has appeared in numerous respected finance outlets, including CNBC, the Fox Business Network, the Wall Street Journal digital network, USA Today and CNN Money.